– hides behind int'l firm, GGMC
As the Guyana Government gears towards preparing a regulatory environment for the development of a much-anticipated oil and gas industry, the country's leading anti-corruption organisation is less than impressed with the Natural Resources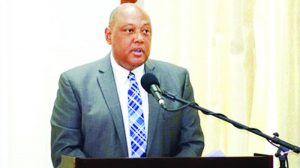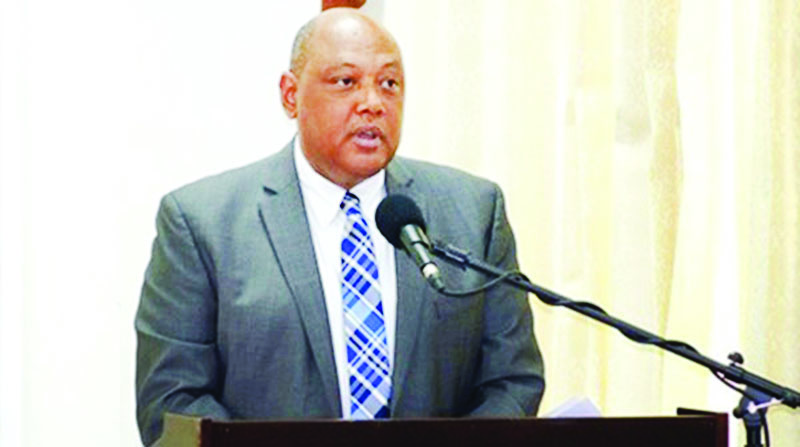 Ministry's commitment to transparency and accountability.
According to Transparency Institute of Guyana Inc (TIGI), after over a month of no response to a statement it issued in April, Natural Resources Minister Raphael Trotman finally responded earlier in May. But instead of responding directly to TIGI's questions, the Minister deferred to Worley Parsons, a consultant company the Government contracted without any open tendering.
"In April 2017, TIGI issued a statement indicating that after a month it had not received a response from the Minister of Natural Resources to its letter requesting him to share with it (TIGI) the types and particulars of the studies and investigations he has requested as part of the process for evaluating Exxon's production licence application.
"Apart from making a general request for information, TIGI had in particular asked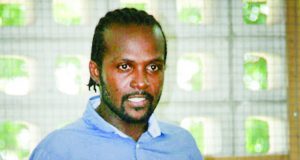 if, as provided for in the existing legislation, the Minister had requested ExxonMobil to submit an economic feasibility study of its proposed (upstream) operations in the Stabroek Block."
But according to TIGI, Minister Trotman never responded directly to its questions and claimed that "the matters raised in your letter are presently being addressed by the Guyana Geology and Mines Commission (GGMC) in conjunction with an international consulting company, Worley Parsons."
"From this response," TIGI noted, "it would appear that the Minister is attempting to delegate his responsibilities as spelt out in Section 33 (1) of the Petroleum (Production and Exploration) Act of 1986 (and the accompanying Regulations) to the GGMC and to Worley Parsons, a foreign company.
"It is important for the Minister to realise, however ,that the GGMC would find it difficult to raise serious concerns about ExxonMobil's proposed development plan should any exist, if the Minister has already made a political commitment to the project," TIGI posited.
According to the transparency watchdog body, the temporal order of the actions is important for the outcome to be more meaningful than merely the "ticking of boxes".
No public tendering
TIGI noted that at no point in time was there a public tender for the services of the consultancy firm. In fact, TIGI noted that owing to the lack of transparency in the Government sourcing this firm, it was unsure of exactly what services Worley Parsons was providing. Other grey areas include other particulars of the contract such as how much it is costing taxpayers.
"Furthermore, the services of Worley Parsons were presumably procured under Section 49 of the Procurement Act of 2003 which provides for single sourcing where services to be procured require that a particular consultant be selected due to the consultant's unique qualifications."
The organisation noted that even if the company's services were single sourced, in keeping with Section 49 of the Procurement Act, it was still unacceptable for the Minister to entrust Guyana's future and patrimony to the hands of a foreign consultant.
"The Minister must, therefore, be so impressed with the unparalleled and indisputable reputation of Worley Parsons (and uninterested in building local capacity) that he would entrust responsibility for Guyana's patrimony to it.
"This too is unacceptable, not the least because Worley Parsons would similarly find it to be bad business to raise serious concerns if any exist, unless the contract it has with the GoG holds it legally liable for any problems with the proposed plan. However, we know little about what Worley Parsons is being asked to do given the absence of public tender and requests for proposals."
According to TIGI, the selection of the firm lacks transparency.  The anti-corruption body noted that it might even be that Worley Parsons itself is advising on what services must be provided, what studies must be undertaken, and the scope of its undertaking.
But according to TIGI, Minister Trotman concluded his letter by indicating that Government was committed to holding "stakeholder discussions" after the Worley Parsons and the GGMC have submitted their reports.
TIGI said it wished to remind the Minister that the report "Creating Incentives to Avoid Deforestation" by the highly-acclaimed McKinsey and Company was itself the subject of strong criticism by informed stakeholders, but the report having been written and paid for, could not have been readily adjusted to incorporate those concerns. "Does the Minister really mean consultations or information sessions?"
TIGI also pointed out that the governance framework was key to preventing perverse results such as the well-known resource curse.  As Guyana seeks to develop its oil and gas sector, TIGI said, the governance framework needs to be robust and satisfy minimum requirements of transparency and accountability.
According to TIGI, the approach taken so far is lacking both transparency and accountability. The body called for this to be addressed as soon as possible to ensure that the touted benefits of oil to Guyana are realised.
Worley Parsons is an Australian engineering company, which has some history with ExxonMobil. Back in 2014, ExxonMobil sued Worley Parsons, at the time its consultant for an oil drilling operation off the Russian coast, owing to a number of errors Exxon claimed the firm made in designing the platform.
It was alleged that despite payments of over US$500 million, Worley Parsons still did substandard work for Exxon's Russian affiliate. Despite initial denials, Worley Parsons eventually paid up more than US$50 million to Exxon in settlements.