President Dr Irfaan Ali on Friday held a virtual meeting with the Canadian High Commissioner, Lillian Chatterjee and representatives of the Canadian Commercial Corporation (CCC) to discuss several major infrastructure projects in Guyana, including the Corentyne River Bridge.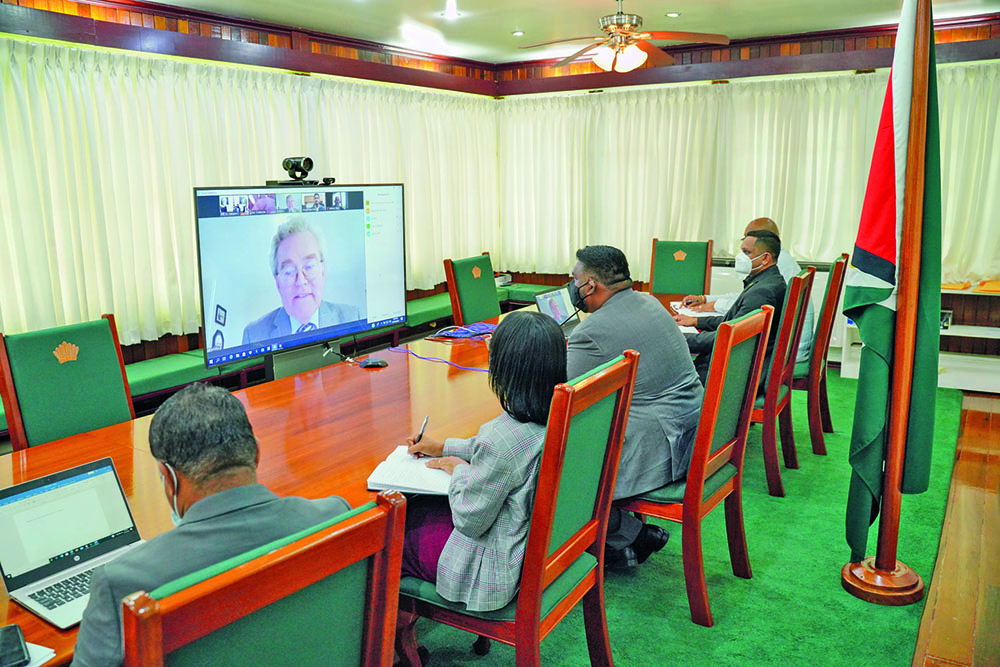 President Ali pointed out that Guyana is focusing on key catalytic infrastructure needs which are important relative to Guyana's population and size, following a brief presentation by CCC representative, Andrew Shisko.
Last weekend, Guyana's Public Works Minister Juan Edghill and Suriname's Public Works Minister, Dr Riad Nurmohamed visited the site of the proposed Guyana-Suriname River Bridge across the Corentyne River. With the recent concrete commitments to bridge Guyana and Suriname over the Corentyne River within five years, this move is expected to open up the pathway for other major developmental projects including the much-anticipated deepwater harbour project in Guyana. This is according to Public Works Minister Juan Edghill, who has since said that the bridge will not only link the two neighbouring countries but also open up access to greater economic opportunities beyond them into French Guyana, and through the road network being developed into Brazil, and eventually further into South America.