…move will disenfranchise voters – PPP
The Government-nominated Commissioners at the Guyana Elections Commission (GECOM) are attempting to remove some 20,000 persons from the voters' list, who have failed to uplift their identification (ID) cards – which will disenfranchise them.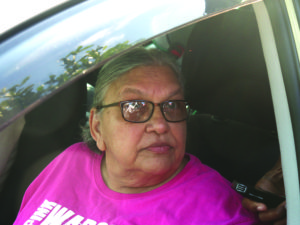 This was revealed by People's Progressive Party (PPP)-nominated Commissioner, Bibi Shadick, following Tuesday's more than three-hour-long meeting.
"Right now the push is to let people not vote… There's a push to deregister some people because they didn't go and uplift their ID cards and they don't know where they [are]," she told reporters.
Guyana Times understands that approximately 20,000 persons have not uplifted their ID cards since 2008. It was explained that GECOM will be putting out notices and advertisements to alert those persons to collect their IDs.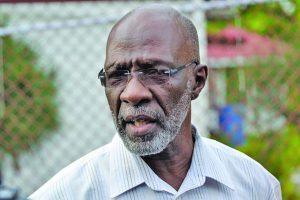 But according to Shadick, there are some people who think there is no need for ID cards so they never bothered to collect them. Moreover, she noted that there are cases where persons would have moved to other parts of the country, such as the hinterland, and cannot conveniently come out to uplift their ID cards.
Back in August, Chief Justice Roxane George ruled that persons cannot be removed from the voters' list unless they are dead or otherwise disqualified to vote under Article 159 (2) (3) or (4) – something which the PPP Commissioner reminded.
However, Government-nominated Commissioner, Vincent Alexander explained to reporters that these persons will be given the opportunity to verify their existence before they are taken off the list.
"The consensus seems to be that we should do everything to contact them, whether it's register mail or publication in the papers. Everything should be done to contact them and if they are not contacted then the contentious issue is what do we do?… The proposition is that they not be placed on the voters' list because simply their whereabouts unknown. You can't verify their existence," he posited.
Further questioned as to whether they are trying to use the National ID card as a voter ID card in a 'backdoor' manner given that this has been vitiated in the courts years ago, the Government-nominated Commissioner responded in the negative.
Instead, he noted that it is being used as a form of verification especially since attempts were made on two occasions previously to verify these persons' existence to no avail.
According to Alexander, they are simply looking to use the ID card to determine the presence of voters and verify their existence.
"So it's like an objection. So the issue is not the ID card. The issue is that these persons, since 2008, and beyond 2008, have not in any way presented themselves to be present, to be known, to be alive, to be existing, to be resident. Calling on them or writing to them gives us an opportunity to make a determination, in the context of an objection, as to where are they…. They're given the opportunity [to prove their existence], no one is denying them the opportunity," he contended.
Commissioner Alexander further related that they are using provisions in the National Registration Act to do this.
No need for ID cards to vote
However, while the Government Commissioners are attempting to take persons off the list for not having ID cards, in Guyana there is no requirement that a person must have an ID card to vote.
In 2015, with over 35,000 identification cards still sitting at GECOM that belong to persons registered since 2008, the then GECOM Chairman, Dr Steve Surujbally, had said that persons do not need ID cards to vote at the May 11, 2015 elections.
As a matter of fact, it is the current GECOM Chair, Justice Claudette Singh, who in 1998 in the High Court case ruled that the requirement for voters to have a voter ID card in 1997 was ultra vires Articles 59 and 159 of the Constitution (despite a parliamentary agreement to use the cards) when Esther Pereira, a PNC supporter, petitioned the High Court to set aside the results of the 1997 elections.
Antagonising Guyanese
Another contentious issue discussed at GECOM's statutory meeting on Tuesday was a proposal to highlight unverified persons' names on the Official List of Electors (OLE) or voters' list. The PPP Commissioners expressed concerns that this could potentially raise a red flag at the polling stations and result in those persons being denied to vote at next year's March 2 elections.
However, Alexander claimed that the proposal was merely a verification mechanism. He noted that the data collected during the now-scrapped House-to-House exercise is being verified, but since that only amounts to the approximate 370,000 registrants, there is need to have a "wholesome" verification method for the remaining registrants on the list.
This move comes on the heels of GECOM previously reversing an order for anyone who did not register during the House-to-House exercise but is on the voters' list, to verify their registration during the 42-day Claims and Objections exercise, which commenced on October 1.
However, Shadick posited that all of this is being done to antagonise people and the process leading up to the March 2020 polls.
"What we want is for people to be satisfied that there is a process that is fair to everybody… [So] while you can advertise and say they must come [to uplift their ID cards and verify their existence] that's not a reason for deregistering people but apparently, that's what they want to do… These Commissioners are afraid of people going to vote so they trying as hard as they can to get as many people as they can not to exercise their franchise. You can't disenfranchise people and that's a battle I will fight to the last breath," the PPP Commissioner stated.
Nevertheless, while these issues were discussed at Tuesday's meeting, PPP Commissioner, Sase Gunraj, had an emergency and as such, they could not put the matters to vote in his absence.
However, the other PPP Commissioner, Robeson Benn, contended that the disagreement on these issues may result in court actions, which could potentially further delay the elections again.
But Alexander insists that there will be no delays to next year's polls since all of these issues will be ventilated in time for the hosting of elections.