The Health Ministry on Tuesday handed over a river ambulance to the Region 10 (Upper Demerara-Berbice) administration.
Health Minister Volda Lawrence, while speaking at the handing over ceremony, said that the river ambulance will aid in ensuring residents of the Berbice River and Kwakwani areas access timely healthcare at the highest medical institution in that region, the Linden Hospital Complex.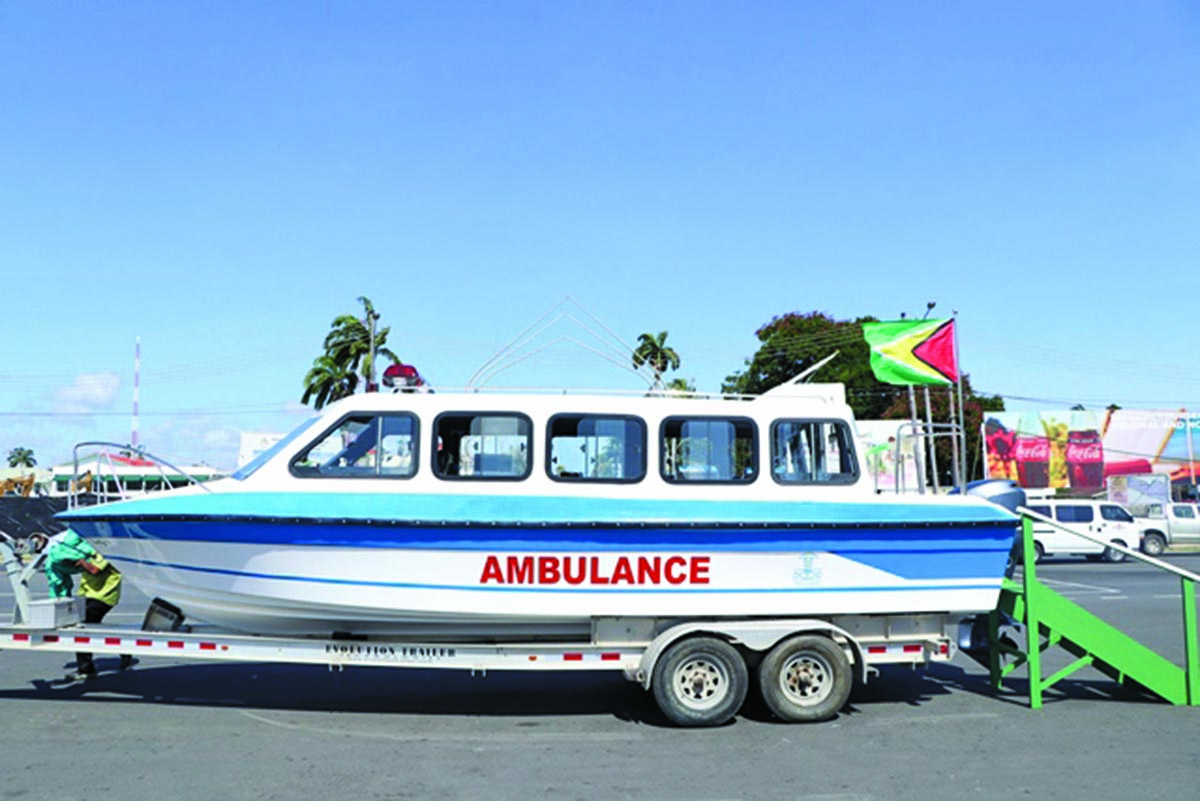 This, Minister Lawrence said, forms part of the Ministry's mandate in making healthcare accessible to all regions of the country. The new water ambulance supplied by Meditron (Guyana) is a 16 feet, 200 horsepower boat equipped to administer the necessary services to a patient suffering from respiratory and other medical conditions.
It has the capacity to accommodate four persons inclusive of two medical staff and a driver and a large storage area for oxygen tanks and other medical supplies.
Prior to this, Minister Lawrence said persons in need of medical attention were limited to the services of health centres and the Kwakwani Hospital. However, the river ambulance will assist residents of those areas to access more adequate healthcare.
Lawrence said that just last year the Ministry introduced these river ambulances in various parts of the country. The initiative started in Orealla, Siparuta and other adjoining communities of the Berbice River and Bartica where they also have a river ambulance servicing that region as well as Region Two areas.
Meanwhile, Regional Health Officer of Region 10, Dr Pansy Armstrong welcomed the addition and emphasised that having a second boat to service the areas will result in easier and timelier access to healthcare among the growing population in those communities. This, she noted, will be utilised in the communities so as to ensure that an ambulance is always available to execute services to those in need even if the other is being used in an emergency.