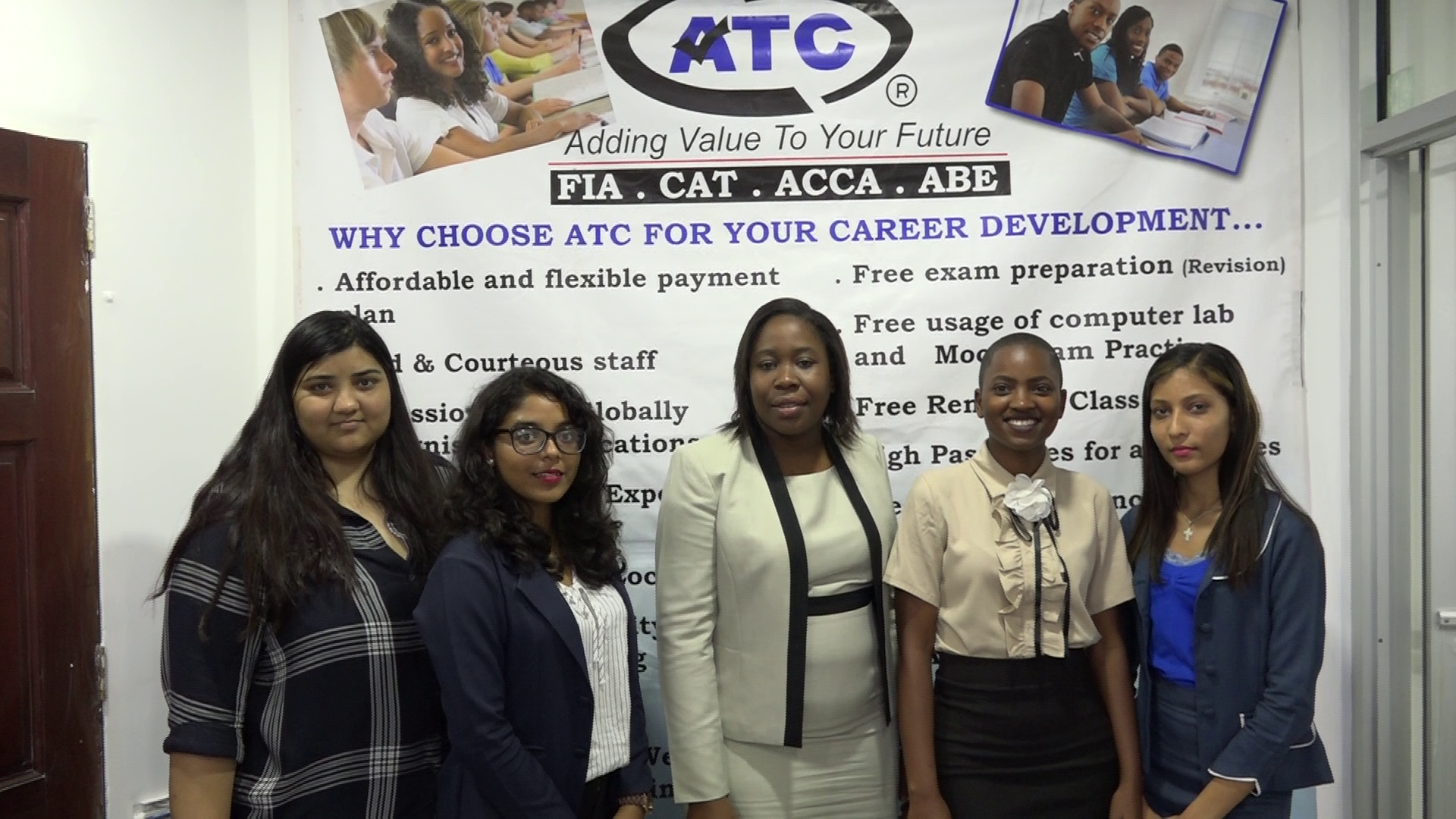 The Association of Business Executives (ABE), a United Kingdom organisation, which seeks to develop business and management qualifications internationally, aims to raise awareness on the significance of its programme, with Guyana being one of its targeted countries.
During a question-and-answer session at the Accountancy Training Centre (ATC) on Tuesday, ABE Regional Manager to the Caribbean, Kereesa Carrington-Nunez disclosed that Guyana was in the top five for ABE centres globally, noting that there were a large number of students pursuing the ABE qualification locally.
"ABE is a not-for-profit organisation out of the UK … we have social mission, and that social mission means that a student can start ABE with little or no qualification, and use our qualification to progress into degrees and masters. Guyana is actually in the top five for ABE centres globally, we have a large number of students right here in Guyana studying the ABE qualification," she stated.
The Regional Manager underscored that the ABE programme was highly recommended for persons who have the interest to study abroad, but lack much-needed resources to do so. She added that persons can gain internationally recognised qualifications without expensive fees.
"What you get from ABE is that you get an internationally recognised qualification at fraction of the cost … because we are not-for-profit, all fees are much lower, so to the average Guyanese who would've dreamt about studying abroad and don't have the means to study abroad, this is a qualification for you because you can have an international qualification right here at home, unlike universities we are not as rigid, students can study the ABE qualification at their speed," Nunez pointed out.
The ABE offers qualification in areas including business management, marketing management, human resources management, tourism and hospitality. These programmes have no required start-up skills, no age restrictions, can be comfortably achieved in two years and include key benefits such as flexibility, accessibility, affordability, and international recognition.
Persons can begin the ABE programme by registering with accredited tuition provider ATC, which gives access to tuition, study materials, and exam practice. ATC is one of the institutions, which offer the ABE qualification credit framework (QFC) at levels four, five and six, with diplomas in the listed areas.