The PPP/C Government continues to reach out to the squatters on the East Coast of Demerara and has even offered to provide shelter for them.
This was related to persons squatting at Success, ECD, by Prime Minister, Brigadier Mark Phillips, who visited the area along with the Civil Defence Commission (CDC) on Saturday.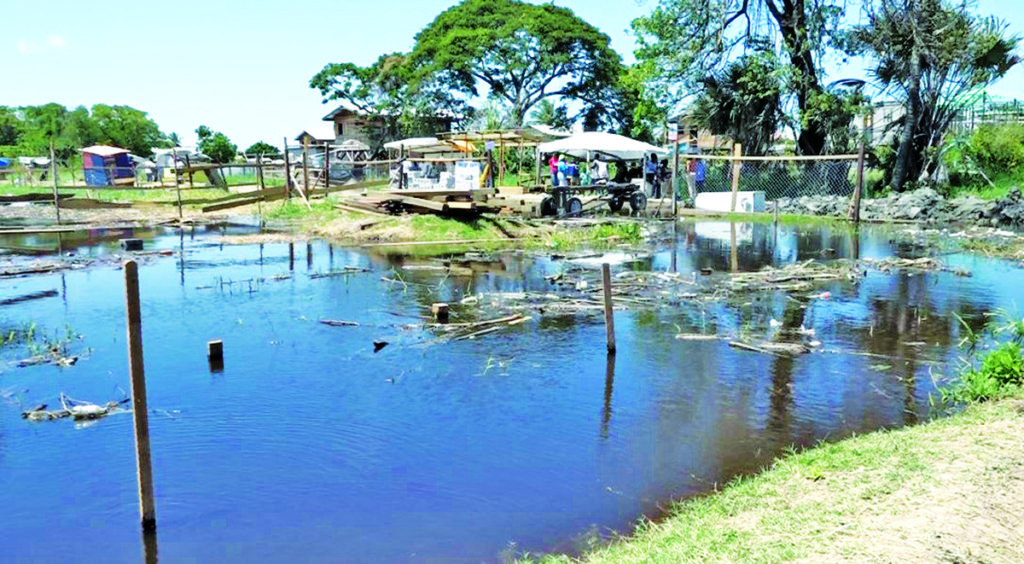 Many squatters have refused to remove themselves from the lands owned by the National Industrial and Commercial Investments Limited (NICIL), even as the Central Housing and Planning Authority (CH&PA) has visited the area to commence the land application process for unlawful occupants.
On Friday, President Irfaan Ali in addressing the issue urged those persons squatting at Success to accept the lawful method of acquiring home-ownership.
"Let me say to my brothers and sisters at Success, who we've reached out to on many occasions, it is not that we want you to be dislodged in the area. We want you to own your own homes too. That is why we sent the housing team to see you. But there's a right way in doing things and a wrong way. In Guyana, we have to get accustomed to doing things the right way. Otherwise, we'll be developing communities that are not successful. We want to help you. We are going to move as fast as possible in this programme," the Head of State noted.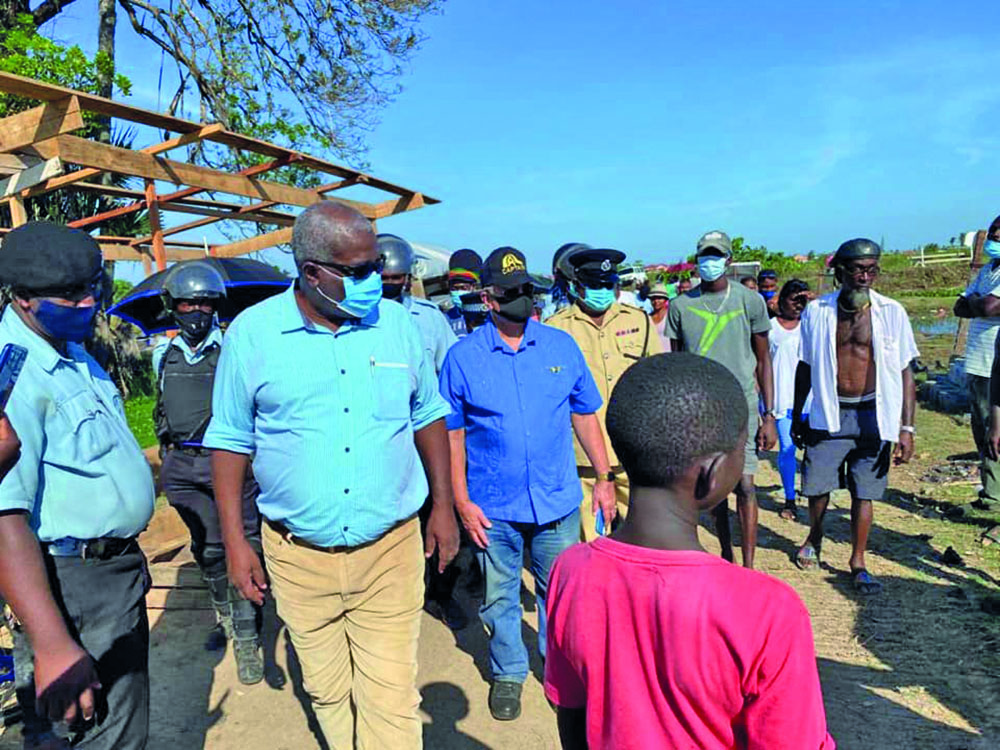 The area, which has been overtaken by squatting, would have already seen 17,000 varieties of sugarcane being damaged in the process.
Despite new developments, persons have been asked to vacate but some are still non-compliant, thus refusing to cease the illegal inhabitance of State lands.
A few weeks back, the CH&PA was tasked with registering squatters, so that they could be eligible for a house lot. It was previously reported that lands in 22 areas on the East Coast, East Bank, and West Bank Demerara; Linden; Berbice and Essequibo were approved in the 2020 Emergency Budget and this publication understands that allocations for the residents will fall under this project.
However, the Guyana Sugar Corporation (GuySuCo) was ordered to restart operations at the Enmore Sugar Estate by early 2022, which has prompted the commencement of work at Success.
GuySuCo's Chief Executive Officer, Sasenarine Singh was quoted as saying that while the squatters have been affected by these steps, the Ministry of Housing and Water had urged them to relocate and as such, arrangements were even made for other parcels of land to be made available.
The CEO explained that to have successful outcomes from the sugar mills at Enmore, there must be a supply of one-year-old matured sugar canes. As a result, land tillage needs to commence next January.
It was against this backdrop that the sugar corporation on Thursday flooded the field, including the area where the squatters are occupying.
Singh believes that the sugar company is not being unreasonable, since it had previously parcelled off and transferred high-value lands to the Housing Ministry's Central Housing and Planning Authority to facilitate 28,000 house lots.
Nevertheless, the inundation of the plots at Success on Thursday led to an escalation of the situation as armed men pounced on a security guard stationed at the Success Backlands, disarmed him and shot at a drainage pump before escaping on a motorcycle.
Meanwhile, there has been outrage from some quarters over the treatment of those persons at Success. In fact, National Industrial and Commercial Investments Limited (NICIL) Board member, Nigel Hinds has since reportedly tendered his resignation over his disagreement with the decision to flood the lands while persons were still occupying same.