By Jarryl Bryan
For some time, Aurora Gold Mine and Troy Resources have been the top gold producers in Guyana. However, with an old giant, Omai Gold Mines, slated to restart production sometime in the future, the company is confident that it can overtake its competitors' gold production figures.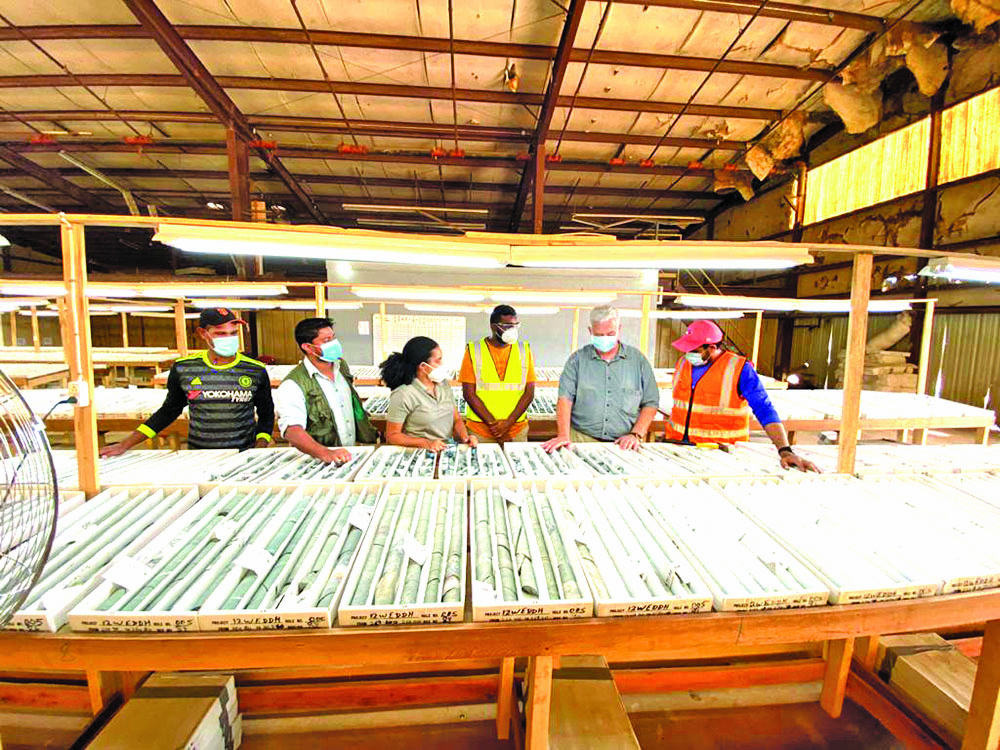 In an exclusive interview with Guyana Times, Omai's Vice President of Exploration, Dr Dennis LaPoint, was asked about Omai's potential gold deposits, which reports have put in the region of 15 million ounces.
While he shied away from an exact number, LaPoint confirmed that they are likely to surpass the figures being churned out by Aurora (recently taken over by new management) and Troy Resources (which restarted operations in January after a two-month closure).
"Yes, I think we should do much better. I think Omai is a unique situation geologically. We have a lot of information from the previous work, that shows that we have good potential. And I think we will find new deposits besides. So my objective is to make a major producer in Guyana," LaPoint said.
When asked what is the upside potential for gold production at Omai Gold Mines, LaPoint compared it to the Merian Mine for Alcoa Corporation and the Rosebel mine, both of which are located in Suriname.
"I think the upside potential would be somewhere close to the operations at the Merian mine and the Rosebel mine. So, we have aspirations, but we have to do the test work so we can confirm," the geologist explained.
LaPoint explained that under its former management, Cambior, Omai produced 3.7 million ounces of gold. But according to him, this has hardly scratched the surface and Omai is far from mined out. In fact, he noted that Cambior would have continued its work on the Fennell and Wenot pits, were it not for their financial difficulties.
"I'll give you the example from the Roosevelt mine in Suriname, where I worked. When they put that in production, they had a resource of about 2 million ounces. And with this drilling, they increased it to about 10 million ounces. Hopefully, we can do the same here. But we have to have the drill results to support that. The drilling Cambior did was very focused on developing the two pits."
"But they didn't have the resources to expand those resources outside of what you see they mined. So, we have to come in and expand those resources. So, the concept people have that they're mined out, is not true. It's not mined out. It's just that at the time, with the gold price, they could not afford to expand the operations. Nowadays with the gold price, we can do that," LaPoint said.
Out of the 634,905 ounces of gold declared in 2019, Guyana's two largest gold producers accounted for a large portion of it. Troy Resources, which is Australian-owned and has its operations in Region Seven, reported production figures of 58,118 ounces of gold from its Karouni, Region Seven mine for 2019. In 2018, their gold production figure was 70,207.
The company produced 4528 ounces of gold in the first quarter of 2020. This was a steep drop compared to the 13,333 ounces of gold it produced for the equivalent period in 2019. However, the company had closed its operations in October of last year, after a deadly mining pit cave-in.
Meanwhile, Aurora Gold Mine produced 124,200 ounces of gold last year. This was a reduction from the 150,400 ounces of gold it produced in 2018. Like its Australian competitors, Aurora also had its challenges in 2019. This included striking workers demanding union representation and their promised severance.
Aurora has since changed hands, with former Canadian management Guyana Goldfields packing up shop and selling out to Chinese-owned Zijin Mining Group. In fact, Silvercorp, the Canada-based company with a stake in Avalon Investments, once looked set to snap up Aurora Gold Mine, until Zijin swooped in to offer Goldfields a better price.
Silvercorp was recently issued 30,000,000 common shares of Avalon Investments Holding, a private Barbadian corporation which has a 100 per cent indirect interest in Omai.
The investment also allowed Anconia Resources Corp and Silvercorp to enter into an investor rights agreement which will give Silvercorp the right to participate in the company's equity financings.