By Jarryl Bryan
The Hemp Bill has been laid in the National Assembly, which seeks to regularise the cultivation of hemp in Guyana, through the creation of an Industrial Hemp Regulatory Authority, while imposing heavy penalties for the illegal cultivation of hemp.
The Industrial Hemp Bill was laid in the National Assembly during Tuesday's sitting, by Agriculture Minister Zulfikar Mustapha. As Minister Mustapha explained it, the Bill will criminalise the illegal cultivation of hemp and regularise legal cultivation.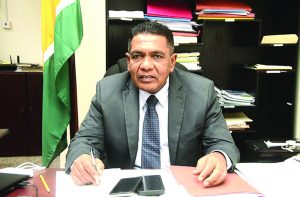 "I rise to present to the Assembly, the Industrial Hemp Bill 2022, Bill number 10 of 2022, a Bill intituled an Act to provide for the cultivation and manufacturing of industrial hemp and hemp-related products," the Minister said.
The Bill, according to the Minister, will also "provide for the conducting of research on industrial hemp or any other activities concerning or relating to industrial hemp. To establish the Guyana Industrial Hemp Regulatory Authority and other related matters. And I move that the Bill be read a first time."
The Industrial Hemp Regulatory Authority, according to the Bill, will be empowered to issue, suspend and revoke hemp licenses, which will be valid for a period of 15 years and can be renewed. Additionally, it will be able to prescribe cultivation quotas, while also investigating applications for licenses.
The authority will be governed by a Board of Directors, who shall be appointed for a period of two years by the Minister of Agriculture based on nominations from the Ministries of Health and Home Affairs, the Guyana Forensic Laboratory, and the Private Sector Commission.
Additionally, the Chief Executive Officer of the authority and two other persons chosen by the Minister will be appointed to the Board. Importantly, the Bill states that the Minister may reject any nomination and direct the respective Ministry or agency to nominate someone else.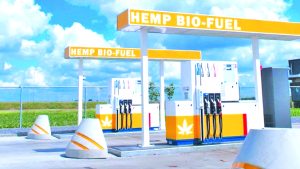 When it comes to enforcement, Clause 28 (1) states that an authorised officer enforcing provisions in the Act may "and with a search warrant issued by a Magistrate from information oath, at any time (a) enter and search any premises if the authorised officer believes on reasonable grounds that industrial hemp or hemp-related products are being kept, cultivated, manufactured or supplied at those premises contrary to this Act."
The authorised officer may also "intercept, search and seize any vehicle or equipment which an authorised officer reasonably believes is being used in relation to the possession, cultivation, manufacturing or supply of industrial hemp, seed or hemp-related products contrary to this Act."
The Bill would also empower officers to seize any sample of the hemp for further examination while conducting their investigation, as well as remove any document, record book or any electronic device needed for their investigation. Obstructing or misleading these officers is an offence under the act.
Clause 36 provides for a general penalty for anyone committing an offence under the Act, for which a specific penalty has not already been prescribed. This general penalty is a fine of $200,000 – and one year's imprisonment upon summary conviction.
The Bill also contains provisions to guard against persons planting marijuana, which is still very much illegal. These include requiring that all persons seeking to plant hemp, submit samples to ensure that the seeds and plant being cultivated do not exceed the THC concentration allowed by the Act.
There has been a lot of interest, both in and out of Guyana, on the establishment of systems for a viable hemp industry here. Hemp is a source of fibre and the oilseed is grown in more than 30 nations. It is also rich in protein, vitamins and minerals.
Industrial hemp is from the plant species Cannabis sativa and has been used worldwide to produce a variety of industrial and consumer products. Hemp is a source of fibre and the oilseed is grown in more than 30 nations.
Some uses for hemp include rope, textiles, clothing, shoes, food, paper, bioplastics, insulation, and biofuel. It is rich in protein, unsaturated fats, fibre, minerals and vitamins. Hemp protects the brain, boosts heart health, reduces inflammation, improves skin conditions and relieves rheumatoid arthritis.
Hemp seeds are known to be particularly rich in healthy fats, including omega-3 and omega-6 fatty acids that are known for improving heart health by reducing cholesterol, blood pressure, and triglycerides.
Additionally, the results of the 2021 Hemp Acreage and Production Survey in its National Hemp Report which shows data of hemp grown in the open and under protection in the United States (US), stated that the value of US hemp production in the open totalled $712 million. The value of production for hemp that was grown under protection in the US totalled $112 million.