– area earmarked for water treatment plant to benefit 17,000 Berbicians
Ten households occupying a Government reserve at Bath, Region Five, will soon be relocated to developed housing schemes through the Housing and Water Ministry's Central Housing and Planning Authority (CH&PA).
The relocation will pave the way for a new water treatment plant, which will benefit approximately 17,000 residents in the region from Number Seven Village to Kingelly.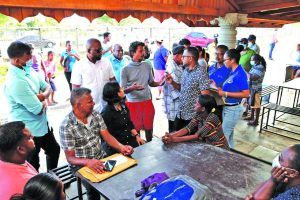 On Friday, the Minister within the Ministry of Housing and Water, Susan Rodrigues, engaged the informal settlers in the relocation process, as part of a follow-up to a meeting last year. She was accompanied by Member of Parliament Faizal Jaffarally, Regional Chairman Vickchand Ramphal, and officials from the CH&PA and the Guyana Water Incorporated (GWI).
The families were assured by the Minister that a humanitarian approach will be employed throughout the relocation and resettlement programme and that assistance will be provided for all persons.
"We will ensure that you get your house lots [and] we will ensure that we help you to settle somewhere you can be comfortable," said the Minister, as she urged residents to work with the Ministry.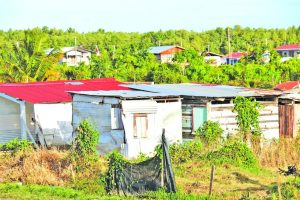 An inventory of the area was conducted in 2022. During Friday's exercise, a number of persons were able to verify documents and those who were unable to register for house lots were given the opportunity to initiate the process.
The Minister outlined that as part of the Government's macro plan to push access to treated water on the coastland from 52 per cent to 90 per cent by 2025, 13 new water treatments will be constructed.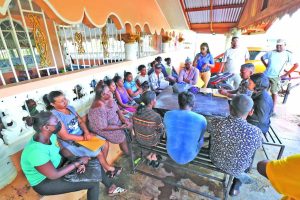 Contracts were awarded in 2022 for the construction of seven plants in Regions Two, Three and Four.
In 2023, the construction of another six is expected to begin, including the one at Bath. Rodrigues further stated that funding has already been approved by the Caribbean Development Bank (CDB) and the Ministry is working to prepare the sites and start the tendering process in the coming weeks.
Although the water treatment facility at Bath will initially provide service to at least 17,000 persons, its design will allow for expansion, in tandem with the Government's vision for the regional housing sector.
"Once we construct this treatment plant as well, it has the capacity to be built in a way where we can even give access to more people, to over 24,000 people," said the Minister.
She added, "the region is growing tremendously and as we open more house lots and we open more areas, we have to ensure that we have the ability to expand so that everybody gets the same quality of water and development is moved at the same pace across all of the regions".
The Minister also met one-on-one with several other residents from the community on a number of housing and water issues.