New Demerara River crossing
Contractors wanting to design and build the new bridge across the Demerara River will have to first pre-qualify in order to be shortlisted for the award of the contract. That pre-qualifying process will soon commence.
Through the Public Infrastructure Ministry, interested contractors will be pre-qualified for the finance, design, building, and maintenance components of the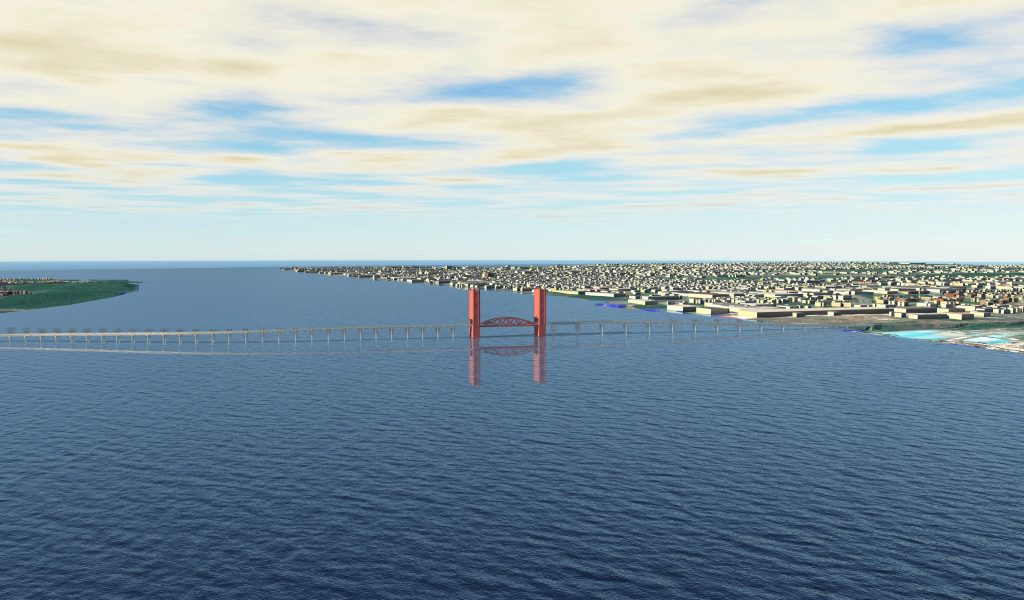 new bridge. These works will be procured through public tendering, with a restricted number of bidders.
The procurement process, according to the Ministry, will be in two phases – the current pre-qualification phase and the bidding phase. In the pre-qualification phase, three contractors will be shortlisted and requested to submit designs and offer a fixed price lump sum bid for the design and construction of the bridge and approach roads.
The shortlisting of the bidders, the Ministry noted, will be on the basis of the profile, track record, financial capacity of the applicant as well as on the merit of the technical, cost and financing proposals presented by applicants in their pre-qualification document.
Furthermore, in order to improve the funding package, applicants for shortlisting are requested to advance proposals for financing the project.
The Request for Pre-Qualification Document will be available for download on the Public Infrastructure Ministry's website, www.mopi.gov.gy, from Monday August 21. Contractors must respond by September 4 in order to be considered for participation in the pre-qualification procedure.
Floating at 1.25 miles, the Demerara Harbour Bridge is a strategic link between the East and West Bank of Demerara. It facilitates the daily movement of large numbers of vehicles, people, and cargo. The structure was built in the 1970s but was opened in July 1978 with the expectation of lasting only 10 years. However, some 37 years after, it is still floating.