Collapsed monument
While the Government has sought to blame the previous Administration for the collapse of the base of a monument it constructed, the previous Minister is not having it and has called them out for the deficiencies.
According to the former Culture, Youth and Sport Minister, Dr Frank Anthony, the design used by the coalition Government was a much weaker variation of what the consultant, under the People's Progressive Party (PPP) had designed.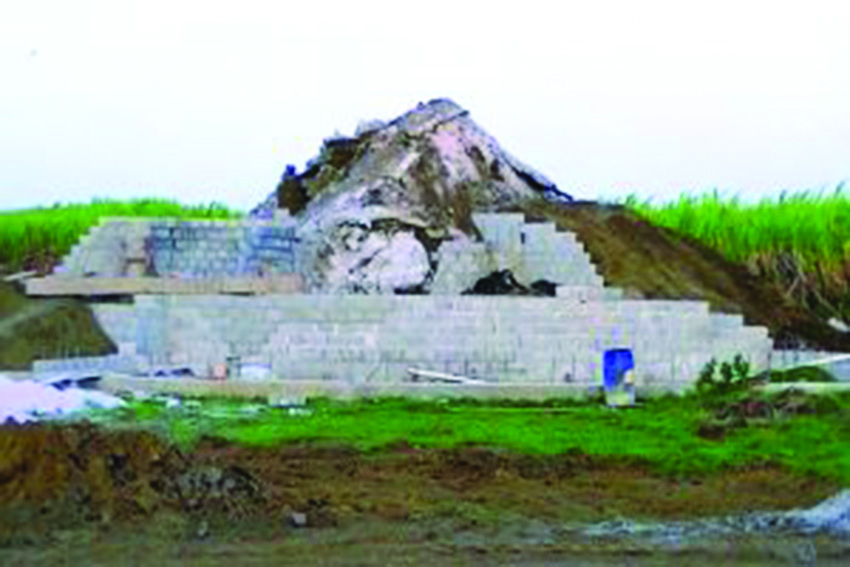 "The then Ministry hired a consulting firm to design and come up with the engineering specifications for the monument, which was done," Dr Anthony explained. "So that preliminary design was done and when they did the engineering and preliminary design, they would have followed the necessary engineering protocols." "And the technical people in the Ministry would have monitored for that. At that time when we did those preliminary drawings and estimates, they far exceeded what the Government eventually allocated."
He noted that the initial sum was close to $125 million and the technical specification for the base of the monument was far different from what was eventually built.
Anthony queried what the Government may have cut back in, since the monument's eventually cost was $97 million and the original contract cost estimate was in the vicinity of $125 million. "If you compare the preliminary drawings from the PPP time and what eventually the Government was building, they look like two different things. Where did they cut back on? Did they compromise in the base, what did they do?"
In a bizarre twist, the coalition Government had cast blame for the collapse of the Indian Immigration monument at the feet of the previous governing PPP, affirming that the project had started under them.
That was according to a statement from the Department of Public Information. The project has since been handed over to the Public Infrastructure Ministry.
The project includes the construction of a base for a three-ton monument depicting six persons. The six-foot statue depicting six bronze figures of three men, two women and a child illustrates Indians in their everyday life.
When it collapsed, the Region Six (East Berbice-Corentyne) administration had blamed the secrecy in the way Government undertook the construction of the Indian Arrival Monument at Palmyra, East Coast Berbice for the embarrassing collapse.
The construction of a base for the Indian Arrival Monument is one of the most recent projects for which the Regional Administration had allegedly requested information but got nothing and Regional Councillor Zamal Hoosain has said the collapse of the monument base should provide enough evidence that Government should send information to the region.
The base of the Indian Arrival Monument at Palmyra crumbled on April 26.