…to take strong stance against errant contractors – Edghill
The Government is making it clear that the days of contractors inflating bills of quantities and not being held accountable for contractual breaches are over, as it intends to take a strong stance against such actions.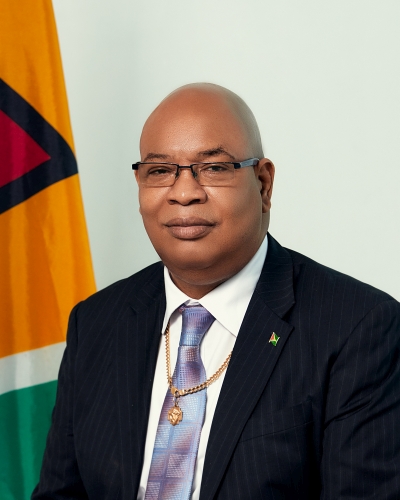 Giving this assurance was Public Works Minister Juan Edghill in an interview with this publication. According to Edghill, contractors will not be allowed to collect taxpayers' hard-earned money and then rip them off.
"The issue is delivery for the people. No contractor will be allowed under my watch, to collect taxpayer's money, make a profit and interest off of it by parking it somewhere and not do the work. So that is the warning, that is very clear," Minister Edghill said.
"You collect taxpayers' money, you sign a contract, you don't deliver on it, you will be terminated and you will have the penalty that will be imposed for not performing the job. Nobody will take our money, taxpayers' money, squat on it and the people are suffering."
The Minister noted the importance of guarding against contractors who are awarded contracts on the basis of being the lowest responsive bidder but then turn out to be the most expensive. He noted that in such a case it wouldn't make sense to award the contract to them.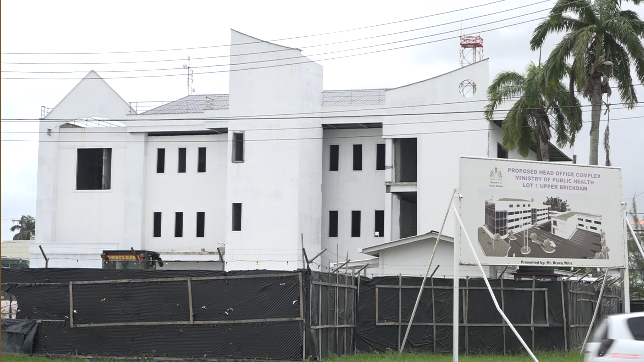 "That's a matter that I've addressed, even with the in-house engineers. Because a contractor can't inflate a bill, without the engineers that are supervising, authorising that kind of a variation. And we have a system. It's unfair for a contractor to come in cheap, get a job and then have a variation that ends up being the most expensive. So those are not things we will tolerate."
Recently, the Legal Affairs Minister had cause to terminate a number of contracts which had been delayed and for which the costs had become inflated. One such contract was for the construction of the new Public Health Ministry headquarters.
The contractor was awarded the contract since 2017, to construct the Public Health Ministry's head office building at Lot 1 Brickdam for the sum of $356.8 million. Works commenced on July 19, 2018, and the contractor was supposed to complete the project within a year.
However, in September 2020 and despite receiving $308.4 million for advance payments and mobilisation expenses, as well as two extensions totalling 317 days, permanent works are only 70 per cent completed at the site. To make matters worse, the bill of quantities had jumped, with an additional $513.3 million in costs being required.
As such, Attorney General Anil Nandlall wrote to the contractor and instructed them to stop all works, secure and vacate the site as soon as possible. According to Nandlall, the Government is not only terminating the contract but would also be instituting legal proceedings against the contractor for breach of contract and liquidated damages.
Government also recently terminated contracts to build the St Roses High school, which was being built by Courtney Benn Construction and the Yarrowkabra Secondary School, which was being built by BK International, over project delays. (G3)