…removes VAT on stones with immediate effect
The People's Progressive Party/Civic (PPP/C) Government has removed Value Added Tax (VAT) from the importation of stones to aid in the revival of the construction industry given the shortage the market is currently experiencing.
This order was made by President Dr Irfaan Ali last week in the exercise of the powers conferred upon him by Section 98 (1) of the Value-Added Tax Act, through amendments to the Section.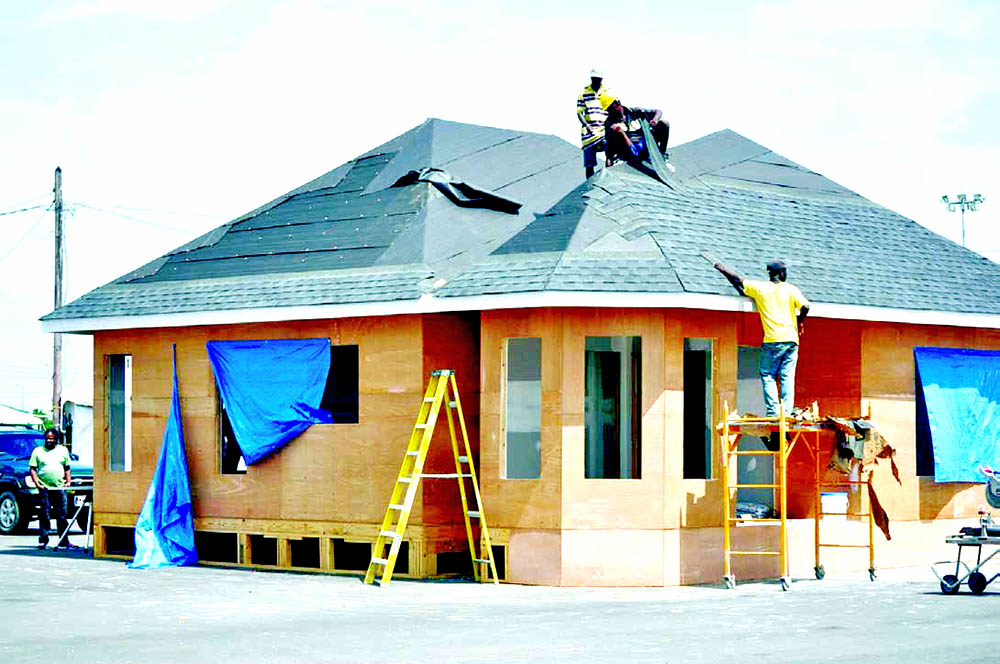 The Section was amended to say: "…zero-rated for the purpose of Section 17 is importation of stones of a type and quality used in construction and housing, provided that: A Certificate of Caricom Origin is submitted by the importer in accordance with Section 15 of the Customs Act, Chapter 82:01…"
Additionally, President Ali ordered that the removal of the tax takes effect immediately until June 30, 2021.
This is a measure that will no doubt revitalise the construction industry, which has been stagnating due to a shortage of stones on the local market compounded with the COVID-19 pandemic. However, with the People's Progressive Party (PPP) looking to distribute 10,000 house lots over the next year and 50,000 lots over the next five years, the construction industry is expected to see a boom.
During a recent Central Housing and Planning Authority (CH&PA) event, President Dr Irfaan Ali had disclosed that the Government is currently working on a series of initiatives aimed at financing projects for the local housing sector.
Among the initiatives being considered is the establishment of a Diaspora Housing Fund. The Head of State had also revealed that Government is looking at other areas of securing financing for the housing sector. This includes efforts to raise some US$250 million for housing projects.
Last month, Government published invitations for Expressions of Interest (EoIs) from interested parties to finance housing development. Entities desirous of participating in this financing activity are invited to submit a proposed term sheet detailing: interest rate and terms; detailed term sheet clearly outlining assumptions and expectations; time period to conclude financing; capability and experience of participating entity, and such other terms and conditions as may be relevant.
Government will then assess the EoIs and select the parties to negotiate/participate in a Housing Financing Development Plan. According to the President, the response to this initiative has been overwhelming. Further, President Ali also highlighted that they are also reaching out to bilateral partners to secure funding for his Administration's housing programme.
In fact, the Head of State had revealed that this was the subject of a conversation he had with the Emir of Qatar, His Royal Highness Sheikh Tamim bin Hamad Al Thani, via telephone. During the conversation, Ali had requested that financing from the Qatar Fund For Development (QFFD) be considered to expand Guyana's housing programme.