– authorities investigating "well-planned" escape – Min Benn
– confirms boat used in operation discovered, captain arrested
One day after the escape of notorious mass murderer Mark Royden Durant also known as "Royden Williams" and "Smallie," who escaped in dramatic style from the Mazaruni Prison, the Guyana Police Force (GPF) is now offering a $10 million reward for any information that may lead to his arrest.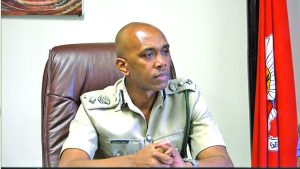 With a manhunt underway for the fugitive, a joint service operation led to the discovery of the getaway boat on Saturday along with the arrest of the captain, who claimed that he was coerced to commit the act.
The vessel was found on the right bank of the Cuyuni River. This bit of information was released to the media on Saturday during a press briefing by Home Affairs Minister Robeson Benn.
He stated that the owner, who is also the captain of the boat, was reportedly forced to facilitate the escape of the high-profile criminal. Benn also believes that the wanted man is being accompanied by a group of three or more accomplices.
Expressing his dismay, Benn described the brazen daylight escape as a "well-planned operation", and believes that there was some form of involvement by prison officials. So far, the two prison officers who were escorting Durant remain in custody along with others, including a Spanish-speaking woman.
"The information we have so far is that it was well-planned. Persons, perhaps in the prison system and otherwise, who may be involved in relation to the issue… we have to determine that properly as a result of investigations which have started…", Benn told media operatives.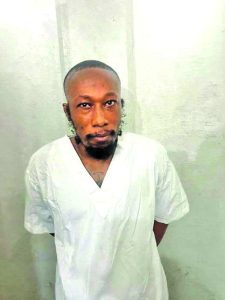 Recent developments have shed light on Williams's movements immediately following his escape. According to Benn, Williams and his accomplices were spotted in the vicinity of a quarry after the getaway boat encountered mechanical issues.
Prompted by this information, the Joint Services have launched an intense pursuit, thus employing their resources across air, land, and water with the aim of apprehending the fugitive. In addition, the Minister noted that the need has not arrived to inform their counterparts in neighbouring countries.
"We haven't gotten to that point, but all divisions were alerted and are at an elevated state of readiness", he said.
He said border crossings have been closely monitored to prevent his potential entry into foreign territories, ensuring that he remains within the jurisdiction of Guyana.
The Joint Services, he noted, will conduct extensive searches of homes and their surroundings. On this note, Benn called on citizens to exercise caution and fully cooperate with the Joint Services during the intensified search operation. Persons were warned that harbouring a fugitive is a criminal offence for which they can spend up to three years in prison.
Acknowledging the disruptions caused by the ongoing manhunt, he underscored that normalcy will not be restored until Williams is recaptured, urging the public's understanding and support.
Meanwhile, Prison Director (ag) Niklon Elliot stated that they are actively pursuing all leads and reviewing their standard operating procedures (SOPs) to identify any weaknesses.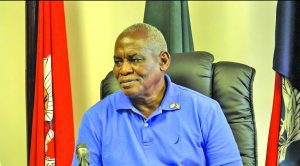 As such, a meeting was convened with senior ranks to discuss strengthening the system and preventing future escapes.
"At the level of the Joint Services, we are actively pursuing all leads in relation to this matter… we are reviewing our SOPs to see what went wrong and how we can prevent something like this from happening", he explained.
"Smallie" escaped from the Mazaruni Prison during visitation on Friday. He was reportedly escorted to the visiting area where he met a Spanish-speaking woman who brought toiletries for him. As Williams was returning to the holding cells, the All-Terrain Vehicle (ATV) on which he was being escorted came under attack.
A man carrying an AK-47 rifle reportedly opened fire on prison officials, causing mayhem. Despite being shackled, Williams managed to run towards the Mazaruni River and jumped overboard, followed by the alleged gunman.
They were picked up by a boat that quickly fled the scene.
Williams has been convicted of murders stemming from the Bartica massacre in 2008, when he, along with other gunmen, ambushed and killed twelve persons, including three policemen. Additionally, he had been sentenced to death in September last year over the killing of a GDF Corporal.
Williams had previously escaped from the Camp Street Prison on July 9, 2017, but was recaptured on October 10, 2017.
The Police advised that persons with any information on the whereabouts of Williams can contact them on telephone numbers: 225-6940, 225-8196, 225-2317, 227-1149, or the nearest Police Station.