– parking facility for completion in 2nd half of 2023
Banks DIH Limited is continuing its excellent performance, with the Group recording a $5.266 billion profit before tax in the first half of its 2023 fiscal year.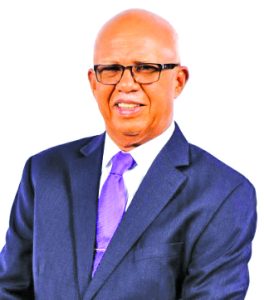 This is according to Chairman, Clifford Reis, in his report on the Operating and Financial results of the Group's mid-year performance for the six months, ending on March 31, 2023.
Compared to the previous year, the $5.266 billion unaudited profit before taxation is reflective of an increase of $484 million or 10.1 per cent. The 2022 mid-year profit was $4.782 billion.
The Group's unaudited profit after taxation attributable to shareholders of the parent company was $3.068 billion compared to $2.820 billion in 2022 – another increase of $248 million or 8.8 per cent.
However, the Group's third-party revenue for the six-month was $23.508 billion compared to $21.873 billion for the corresponding period in 2022. This represents a hike of $1.635 billion or 7.5 per cent.
Revenue generated by the company in the first half of 2023 was $20.864 billion, raising by $1.296 billion or 6.6 per cent over last year's $19.568 billion.
Additionally, the unaudited operating profit before taxation for the company was $3.960 billion compared to $3.646 billion in 2022, that is, an increase of $314 million or 8.6 per cent; while the unaudited profit after taxation was $2.760 billion compared to $2.533 billion in the previous year, also an increase of $227 million or 9 per cent.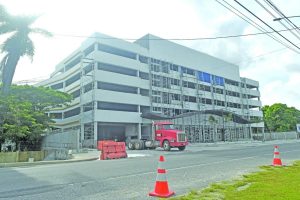 "The company was able to achieve growth in the first six months of the 2023 financial year due to increased revenue derived from an increase in physical units sold for our food and beverage products as well as prudent cost management and company-wide improvement in the productive efficiency of our manufacturing plants," Reis explained in his report.
He went on to note that the capital expenditure to increase the efficiencies of the company's manufacturing capacity continued on its production plants and the commissioning of the Water Production Plant.
Moreover, there was the acquisition of new trucks and forklifts as well as freezers, coolers and water dispensers to enhance the route-to-market initiatives. Expenditure was also made on solar panels to further the beverage giant's alternative energy programme and investments were made in computer hardware and software as well.
In addition, the Chairman reported that work will continue in the second half year on Banks DIH Brewery expansion and Carbon Dioxide (CO2) Plant upgrades.
Banks Automotive and Parking Facility
Meanwhile, Banks Automotive and Services Inc, a 100 per cent owned subsidiary of the company, generated revenue to the tune of $67.1 million compared to $25.8 million in 2022, thus reflecting an increase of $41.3 million or 160 per cent.
Profit after taxation for this subsidiary was $1.6 million.
In the first half year, works continued on the new multi-storey vehicle parking facility, corporate offices and showroom for Banks Automotive and Services Inc. This project, according to Reis, is expected to be completed in the second half year.
Construction on this facility began in 2019 at the Demerara Park Area – located opposite Banks DIH Ruimveldt, Greater Georgetown, and will create massive parking space for staff and customers as well as space for planned future development.
Meanwhile, Citizens Bank Guyana Inc, a 51 per cent owned subsidiary of the company, recorded an unaudited profit after taxation for the first half of 2023 to the tune of $838.2 million. This is compared to $722.2 million achieved during the same period last year and represents an increase of $116 million or 16.1 per cent.
Chairman Reis noted that "The improved results of Citizens Bank were derived from increased interest income due to the increase in the quality of loans and controlling of key operational expenses. In the second half year, the Bank will continue to align its efforts to support the various developmental projects embarked on in the economy."
Moreover, the Directors have approved an interim dividend of $0.45 per share unit to all shareholders whose names appear on the Share Register as of May 18, 2023. The cost of this dividend payment will be $382.4 million.
As a local food and beverage company, Reis pointed out that Banks DIH is involved in transforming raw materials into finished products which has its own difficulties. He highlighted the overall challenge continues to be associated with supply chain issues, which include the availability of raw and packaging materials, shipping delays, and increased costs.
"This has affected our performance. However, we are optimistic that through our management capability, enhanced production processes, and human resource management, we will report better results in the second half of the financial year 2023," the Chairman posited.
Nevertheless, he used the opportunity to extend his gratitude to his fellow Directors and the Executive Board for their continued support and dedication as well as to shareholders, employees, suppliers and customers for their sustained confidence and loyalty to the Group.
"We look forward to serving you in the future," Chairman Reis said.