…wants amicable resolution
The local private sector has weighed in on the heated public debate regarding the recent court ruling that ExxonMobil Guyana and its co-venturers must provide unlimited insurance coverage for its Liza 1 operations, expressing grave concerns over the possible impacts of such a judgement.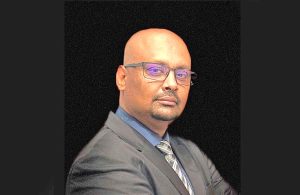 The Private Sector Commission (PSC), now headed by Komal Singh, issued a statement on Saturday stating that it is "profoundly concerned over the controversy which has arisen" regarding the ruling handed down in the matter "Collins & Whyte vs The Environmental Protection Agency (EPA)".
Recognising that it is bound by the fact that the case is sub-judice, the Commission nevertheless registered its view that the outcome of this legal battle holds "considerable significance" to the future of Guyana.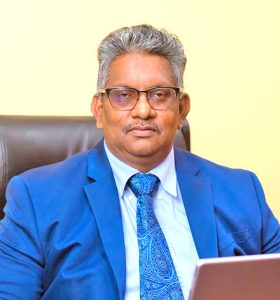 On May 3, High Court Judge Justice Sandil Kissoon ordered the EPA to issue an Enforcement Notice to ExxonMobil's local affiliate, Esso Exploration and Production (Guyana) Limited (EEPGL), to provide an unlimited Parent Company Guarantee Agreement and/or unlimited liability Affiliate Company Guarantee within 30 days. Failure to comply would result in the suspension of the permit dated May 31, 2022, which essentially means oil production at Liza 1 in the Stabroek Block offshore Guyana would be ceased, resulting in significant revenue losses of approximately US$350 million per month.
The EPA and ExxonMobil Guyana have since filed appeals against the ruling, with the US oil major further applying for a stay of the order. If the stay is not granted and if the parent companies of the co-venturers, including Hess Corp and CNOOC, do not agree to comply with the order of unlimited insurance coverage, the Liza 1 operations could be halted, ExxonMobil Guyana Country Manager Alistair Routledge explained during a press conference on Friday.
Amicable resolution
Amid the appeals, the PSC said it looks forward to "ultimately clarifying the legal issues at stake with a view to have an amicable resolution".
In the meantime, the Commission invited all of Guyana to give "serious thought and reflection" to where the country is today in terms of the significant infrastructure and transformative developments which have already taken place as a result of the investments made by ExxonMobil.
"The capital investments made by Exxon and their partners are already quite extraordinary for our country of less than a million people, amounting to date, of US$20B in the Stabroek Block and committed investments amounting to some US$45B. We have already begun to benefit hugely from these investments which are projected to exceed some US$200B over their lifetime," the PSC outlined.
"This influx of massive amounts of capital investments and foreign direct investment has led to the unprecedented demand of unskilled, skilled, and technical labour resulting in significant increases in salaries in the private sector alone. Consider four years ago, unskilled labourers earned GY$3,000 to GY$4,000 per day; today, that same labourer earns between GY$8,000 to GY$10,000. This significant increase in wages is replete in all spheres of employment across Guyana as a result of the oil & gas sector."
Against this backdrop, the PSC posited that it is "inconceivable" that any sensible Guyanese would consider reversing this massive progress but in the same vein, the organisation recognised the need to protect the environment and guard against an oil spill – something which it described as "unlikely and highly improbable".
Meanwhile, the Commission said it is reassured by remarks from ExxonMobil Guyana's President that the company is prepared "at any time to do the right thing".
"The Private Sector Commission believes and support the fact that significant strides and attention is being paid by all stakeholders in Guyana to ensure continuous and sustainable development. The Private Sector Commission will continue to advocate for national development in an environmentally safe manner, which benefits all Guyanese throughout the length and breadth of Guyana. Guyana's oil and gas industry is the vehicle which promises to take us to that realisation."
Background
The court challenge, which was filed by President of the Transparency Institute of Guyana Inc (TIGI) Fredericks Collins and Guyanese citizen Godfrey Whyte in September 2022, only sought to have the EPA implement the liability clause in the Liza Phase One permit. Hence, the Liza Phase Two Project currently in operations offshore, and other potential developments, will not be affected by these proceedings.
ExxonMobil had previously contended, after the court ruling, that the Stabroek Block co-venturers have adequate and appropriate insurance as well as proposed guarantees in an amount that exceeds industry precedents and an estimate of potential liability. It was disclosed that after almost one year of negotiations, EPA and EEPGL have completed a Parent Guarantee and Indemnity Agreement to the tune of US$2 billion in liability coverage in compliance with EEPGL's financial assurance obligations under the Environmental Permit and the Environmental Protection Act.
But Justice Kissoon had found that, "the insurance obtained by the EEPGL from its Affiliate Company AON UK Ltd, both for the Liza Phase 1 and Phase 2 Projects, does not satisfy the stipulation and obligation set out at Condition 14:5 of the Environmental Permit, or even what is considered environmental liability insurance according to international standards of the petroleum industry."
June 10 is the deadline for compliance with Justice Kissoon's ruling and on May 29, the Appeal Court will hear arguments on whether the appeal has reasonable prospect of succeeding.
Meanwhile, there are several court cases challenging various aspects of ExxonMobil's operations offshore Guyana. (G-11)