… local companies with cheaper supply snubbed
… could have saved over $100M taxpayers' dollars
Another major corruption scandal appears to be in the making as the management of the Georgetown Public Hospital Corporation moves to sideline local companies for the procurement of emergency pharmaceuticals worth in excess of $605 million from a Trinidadian firm, ANSA McAL.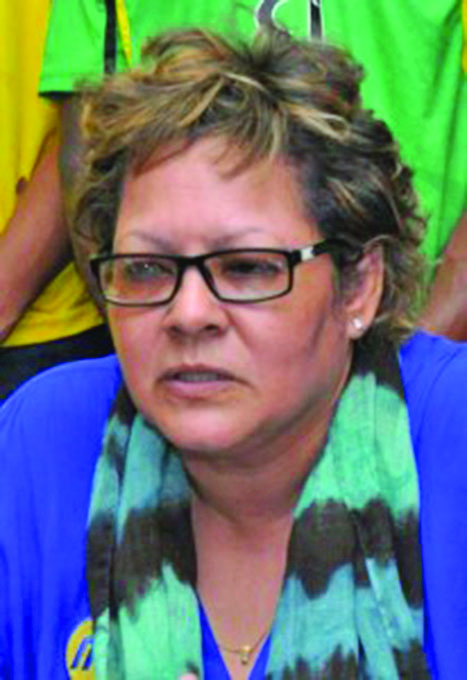 Georgetown Public Hospital had delayed and cancelled four out of its five public tenders within the last four months, creating a situation where there is a massive shortage of pharmaceuticals, which was initially denied by the authorities, and which would have caused deaths and aggravated illnesses in patients lacking medication. One of Guyana's leading local pharmaceutical manufacturers, the New Guyana Pharmaceutical Corporation (NEW GPC INC), is questioning the Georgetown Hospital's decision to ignore local companies, which could have supplied the same quantity and quality of drugs at better prices.
Georgetown Hospital has delayed and cancelled four out of its five public tenders within the last four months, creating a situation where there is a massive shortage of pharmaceuticals.

Subsequently, the Corporation's Chief Executive Officer (CEO), Allan Johnson, on February 28, wrote a letter to the Chairman of the National Procurement and Tender Administration Board (NPTAB), Berkley Wickham, requesting approval for the procurement of these "emergency drugs" in light of the shortage, from ANSA McAL to the tune of $605,962,200.
This request to bypass the procurement process to sole source drugs from a foreign firm speaks loudly of some public official's intent to sideline local companies which could have supplied the same pharmaceuticals at cheaper prices.
It raises the issue of motive and possible corruption, which is reminiscent of the earlier decision to rent a non-existent pharma warehouse.
NEW GPC noted that the transaction between Georgetown Public Hospital and Ansa McAl, should it see fruition, would be a breach in the public procurement rules.
Cheaper prices
New NEW GPC further pointed out that it could have supplied many of the items instantaneously since there is usually inventory on hand. In the worst case scenario, NEW GPC said the delay would be less than a few days to get the products manufactured right here in Guyana.
"NEW GPC has surveyed some of the items it manufactures locally and some imported against ANSA McAL and the company's prices are significantly cheaper. NEW GPC's prices could be independently confirmed by reviewing recent bid submissions to the Tender Board in 2016 and 2017," the firm stated.
Additionally, NEW GPC said it could have supplied even the items to be imported quicker by utilising its established and reliable supply chain; for instance, a Clindamycin injection, ANSA McAL's price is 12 times NEW GPC's. For Diclofenac tablets, it is 15 times and for Clotrimazole cream, which is made locally, as much as 23 times. For the mere 16 out of 118 items surveyed, the Georgetown Hospital would have saved over one hundred million dollars of taxpayers' money (G$100 milion) had it purchased them from NEW GPC.
The local manufacturing giant strongly believes its quotations are being deliberately excluded or timed in such as manner to facilitate ANSA McAL. "Case in point is the Georgetown Hospital's recent purchase of Oxytocin (Item# 114) from ANSA McAL when NEW GPC had inventory on hand and offered it at what is now confirmed at a fraction of the price. In any case, what reason could be there for an emergency purchase from ANSA McAL if NEW GPC was offering stock on hand at a better price? And what about other local suppliers?" NEW GPC questioned.
NEW GPC also noted that in recent meetings with suppliers, Georgetown Public Hospital's senior management insisted that they will seek out the lowest price to determine tender awards.
"Choosing to do business with ANSA McAL with these exorbitant prices is contrary to that publicly stated position and it is tantamount to misleading the other bidders who were present," NEW GPC said.
Local supplies
The company also highlighted that the Georgetown Public Hospital's previous preference for cheapest prices created the opportunity for some importers to supply inferior products at the exclusion of locally manufactured items and this most certainly had adverse consequences on patients.
NEW GPC also noted with concern, the Georgetown Hospital's recent removal of the 10 per cent preferential treatment for locally
"Which Guyanese company could realistically secure a contract from the Trinidadian Government for US$3 million in pharmaceuticals and moreover do this outside of public tender? And for the supply of products from extra regional sources since ANSA McAL is not a manufacturer?" – NEW GPC