The Board of Directors of the National Industrial and Commercial Investments Limited (NICIL) on Thursday confirmed Horace James, who has been performing the duties of Officer in Charge of the organisation, since the departure of the former head.
A missive from the government agency said that over the past few months, the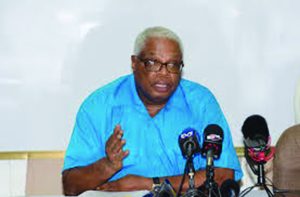 technical and management skills and the experience of 14 external and internal candidates were evaluated by both the Board and independent assessors, and James emerged as the most suitable.
James is a United Kingdom (UK)-trained engineer and from 2003 to 2015, served as the Head of the Linmine Secretariat and Chief Executive Officer (CEO) of the Linden Electricity Company (LEC)
Meanwhile, Emmet Alves, who was performing the duties of head of the Linmine Secretariat since January 2016, has been confirmed in that position, with effect from March 1, 2017. Alves, NICIL said, is a University of Guyana and Russia-trained mining engineer and since 2003, has been responsible for executing and managing a number of Linmine engineering and environmental projects, including the Mackenzie-Wismar Bridge.