Despite dreary weather conditions, Walter Grant Stuart bested a field of cyclists that included the likes of Paul DeNobrega, Warren McKay, Jamal John and Andrew Green to win overall in the second edition of the Albert Rose Memorial Road race in Linden.
In the seniors' category, with a time of 2hrs22m13s Grant Stuart beat Andrew Green who came in second, Paul De Nobrega third, Curtis Dey fourth, Jamal John fifth and Mario King sixth.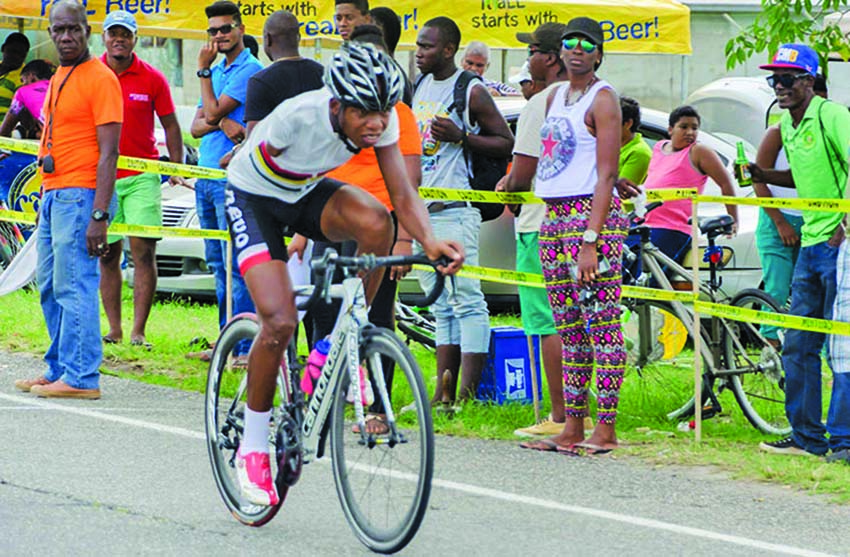 Over in the Veterans' U-45, Warren McKay claimed top spot ahead of Junior Niles while in the Veterans' Over-45 Ian Jackson came in first, Andy Spencer second and Oliver Young third.
In the juniors' action, Curtis Dey claimed first prize while Christopher Cornelius was second and Briton John closed out the top three.
Jonathan Ramsuchit claimed bragging rights over his fellow juvenile riders when he beat Jamar Heligar and Esau Lowden in that category, for the females Hazina Barrett claimed top spot ahead of Abigail Jeffrey.
The Guyana Cycling Federation will run off their championships on Saturday June 17 starting with an eight mile time trial which begins from Hairuni to Long Creek Primary School and then back to Hairuni.
On Sunday June 18, the Veterans,  Juniors, Ladies and Juveniles will start their race at Home stretch Avenue then  proceed to Camp Wesleyan on the Linden/Soesdyke Highway and then back to Home Stretch.
As the championships continue on Sunday, June 25, the seniors, juniors and veterans will start their race on home Stretch Avenue, proceed to Timehri, double back to the Linden/ Soesdyke Highway head to Camp Seweyo and return to Home Stretch.   The distances for the various categories are as follows; Ladies and Juveniles: 53 Miles, Juniors and Veterans: 70miles and Seniors: 103.4 miles.