The Georgetown Cricket Club (GCC) recently renovated their Squash courts and President of the Guyana Squash Association (GSA) David Fernandes explained that it is their association's mandate to spread the game but not having the required number of facilities in the country is an obstacle.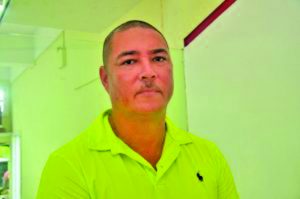 Fernandes, spoke to the members of the media and stated, at the re-opening the GCC Squash court on Saturday stated, "Our mandate is to spread the game and one of limitations is having enough facilities so we made several approaches to clubs to partner with them in trying to get them to refurbish their courts."
He added, "GCC was the first club to take up the challenge and refurbish their courts and we are pleased to be associated and it will be one more facility the juniors can train for the Junior Caribbean Area Squash Association (CASA) tournament."
In addition, to GCC, Everest Cricket Club, Guyana Defence Force have courts along with a few in and around Linden and Essequibo.
Twelve-time champions, Guyana will host this year's Junior CASA in July and the three courts at the Georgetown Club and two at the National Racquet centre are under repairs for the event.
The senior event is expected to be held in St. Vincent and the Grenadines in August.