…Telecommunications Minister says no permission granted by Ministry
… E-Networks threatens legal actions against GTT
In light of recent work by local cable television company, E-networks to lay its subsea cable, the Guyana Telephone and Telegraph Company (GTT) is now claiming that this has posed serious threats to its customers countrywide.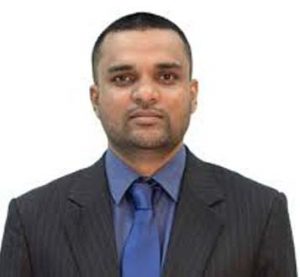 The telephone company has accused E-Networks of not receiving the necessary approvals and more so, license to conduct such an exercise.
In a statement to the media, GTT's Chief Executive Officer (CEO), Justin Nedd, strongly asserted that the company is not aware of such a license being granted for the purpose of laying a subsea cable by E-Networks, and as such relied on the Telecommunications Ministry's decision back in 2018.
"GTT is very concerned that E-Networks is laying subsea fibre with complete disregard for necessary approvals and international protocols. In 2018, the Ministry of Public Telecommunications stated definitively that E-Networks did not have permission to land or lay a subsea cable. To date, as far as it is publicly known, such a license has not been issued by the Ministry of Public Telecommunications, and by extension, the Government of Guyana. The EPA has also stated that E-Networks is conducting its activities, landing the cable, using an expired environmental and construction permit" He stated.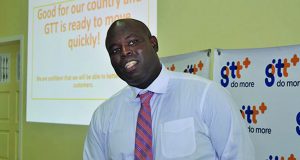 The activity which the CEO described as "reckless", threatens the security and integrity of the company's Suriname-Guyana Submarine Cable System (SGSCS) according to Nedd, and by far will hinder the country's internet connectivity if the cable receives any damages.
"We have attempted to reach out to E-Networks to facilitate the construction in accordance with international protocols, as this reckless activity and disregard for established protocol threatens the security and integrity of our SGSCS subsea cable. As the only reliable method of international connectivity into Guyana, any damage to the SGSCS by [E-Networks] threatens the internet connectivity of the entire country" Nedd pointed out.
Meanwhile, in light of these concerns, Minister of Public Telecommunications Cathy Hughes on Friday stated that the Ministry stands by its previous decision, that is, it has not given any permission for the subsea cable project to E-networks.
Nevertheless, the Minister further highlighted that such permission can also be granted by the Maritime Administration (MARAD), the Environmental Protection Agency (EPA) or the Guyana National Broadcasting Authority (GNBA).
"We have not granted a license for a telecommunication's cable or for telecommunications services and that's still the case…from what I understand there's several agencies, you have MARAD, the broadcasting authority, you have the EPA so you need to go to those agencies and find out if they gave permission and what it was for… We haven't granted a license for a subsea cable to come to Guyana for telecommunications services" Hughes said.
This publication was unable to garner any further information regarding which agency granted permission to the local company when the aforementioned agencies were contacted.
But while this remains unknown, E-Networks in a statement to the media has since refuted claims made by GTT's Chief in relation to its disregard for approvals and international protocols.
"We wish to strongly refute the contents of this statement, which include false and libellous allegations against our company… Mr Nedd has been disingenuous in his claim that we are not in receipt of required approvals, particularly in his specific reference to our operation with an expired environmental and construction permit from the Environmental Protection Agency. As a point of fact, E-Networks has never been without a valid EPA permit in relation to our project from May 1, 2018, to present. We are also in possession of all necessary approvals in relation to this project for its intended purpose" the company stated.
E-Networks added that it finds GTT's statement to be intentionally erroneous and deliberately misleading. As such, the company has threatened legal actions against the telephone company in order to protect its reputation and name.