– GPA condemns attack
Wendell Jeffrey, a journalist attached to Safetv2 Headline News, Channel 2, was on Wednesday attacked and beaten by protesters in Leopold Street, Georgetown, who were at the time protesting the killing of a resident.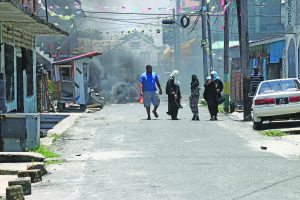 Thirty-five-year old Odinga Williams of Leopold Street was shot and killed by Police in the wee hours of Wednesday morning at Norton Street, Wortmanville, as he was a suspected criminal.
As such, relatives of the father of one along with residents of Leopold Street launched massive protest action in the area by burning tyres and other objects as they called for justice since they believe that Williams was unlawfully killed.
At the time of the protest, however, the residents and relatives had indicated that they did not wish to engage the police in any discussions.
Jeffrey a journalist of over 10 years, reported to the scene of the protest to provide coverage of the incident.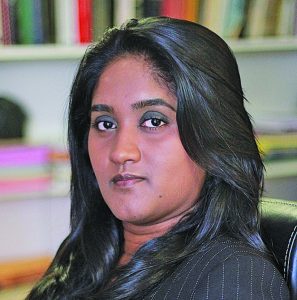 The journalist, who was wearing his media pass which states in part "Police Media Pass", attempted to speak to a number of irate protestors but he was mistaken for a member of the Guyana Police Force. As such, he was immediately attacked by a gang of men and badly beaten.
Speaking to Guyana Times at the Davis Memorial Hospital, Georgetown, Jeffrey detailed what took place on the day in question while noting that he was left traumatised.
"Just before I cross the police line, the police were shooting maybe blanks or so at them [protesters] because they were lighting more objects so I guess that they were very agitated at the time I went in. So I hear somebody say bai the police! So, they came and I tried to say no I'm with the press but it was too late", Jeffrey stated.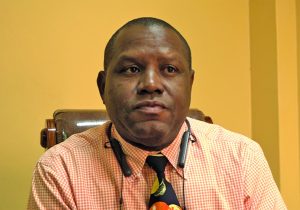 He recalled that he was beaten to his head with a bottle, cuffed to his face, spat upon, his cellphone was thrown to the ground and damaged while a few of them attempted to relieve him of his camera.
As a result of the beating, one of Jeffrey's tooth was shattered. "Somebody cuff me, broke my tooth, I have to get it extracted".
Jeffrey revealed that he was saved by a relative of the now dead man who intervened.
"In fact one of the ladies who came to shield me is the aunt of the guy who died, two of them came, she was the closest one to me and she hugged me and told the guys don't hit him and stuff and as we walked back to the police line, she was telling me that she is the aunt and so on" Jeffrey revealed.
The journalist, who is also a pastor, said that he is grateful that he is alive since the incident could have been much worse.
The Guyana Press Association (GPA) in a statement condemned the attack and is calling for the incident to be thoroughly investigated.
According to the Association's Head, Nazima Raghubir, she "personally feel that if the account that the police were present while this incident took place is true, we need to ensure the police address this".
The GPA President used the opportunity to caution all media practitioners to be cognisant of their surroundings when covering situations highly fuelled by emotions.
Media operatives are being advised to that "If the situation has the potential of moving towards violence and life-threatening, remove yourselves, cover these events in groups only and try to ensure that our mere actions or questions do not incite further harsh reactions".