GTT has been selected as the telecommunications provider to the billion-dollar real estate megaproject being built in Maraiko Bay, Mahaica.
CIMGRO Construction and Investment Group Incorporation, the company that is spearheading the project, made the announcement on Wednesday following the signing of a Memorandum of Understanding (MoU) between the two entities.
The MoU is based on GTT's provision of "complete telecommunication services", inclusive of Blaze high-speed fibre Internet, Biz fibre shared bandwidth service, Dedicated Internet Access, Postpaid Mobile, PBX and full Cloud management.
According to Vice President of Sales at GTT, Eshwar Thakurdin, "GTT looks forward to supporting the continued growth of Guyana – and in this case, the CIMGRO team and those who would reside and establish businesses in Mahaica, as a result of this massively ambitious and eagerly-anticipated project."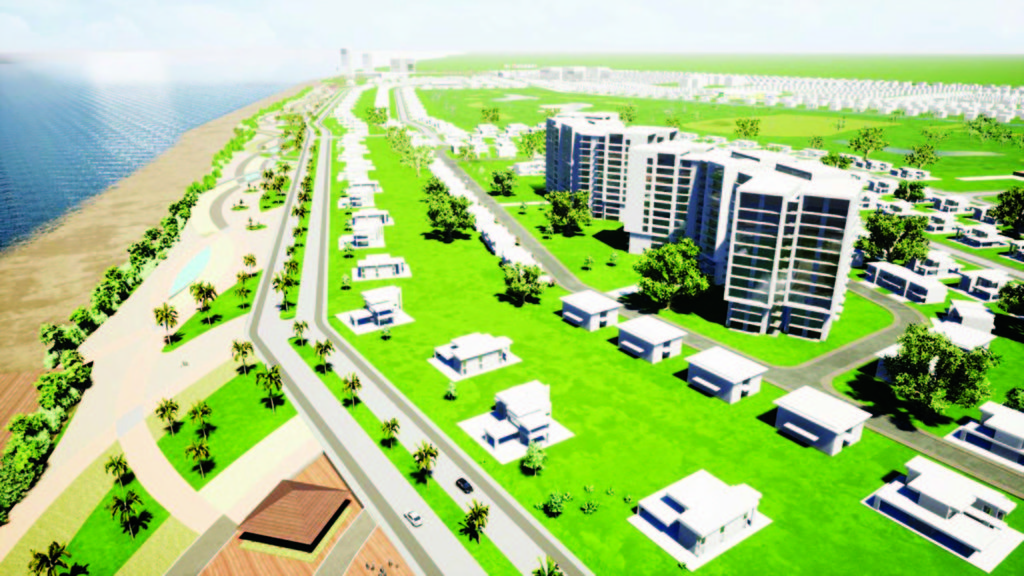 Thakurdin elaborated that the MoU also provided for GTT to be the recommended provider of choice for services to the single-family homes, multi-family townhouses and condominiums, hotels, medical centre and hospital, shopping mall and business centre, commercial areas, restaurants, supermarkets, recreation and sports centre, and other facilities earmarked for construction.
Maraiko Bay prides itself on being the gold standard for communities in the entire region and will possibly be the only one of its kind with just 34 per cent of the entire project allocated for housing, with the rest dedicated to amenities and green areas.
Chief Operations Officer Rudy Ramalingum added, "We thought of everything: places of worship, security and fire stations, school, hospital, recreation and, of course, amazing shopping."
Maraiko Bay Golf & Country Club will be built on a 1000-acre plot and will feature luxurious estate homes and golf courses. It was earlier announced that the luxurious estate homes of Maraiko Bay Golf and Country Club will be set amidst the backdrop of a spectacular David Hemstock Signature golf course and is designed to be an upscale community of tree-lined streets, fine homes, and modern amenities.
Located along two miles of beach on the Atlantic Ocean and bordered by the Mahaica River, the course will be designed by world-renowned golf course designer David Hemstock, a member of the European Institute of Golf Course Architects. The addition of ex-Ryder Cup Captain Mark James' plans to establish his National Golf Academy there will only enhance the quality of the facility. It is a US$1.8 billion project.