− security officer arrested
Three armed men who pretended to be customers have executed a daring robbery on the Wallison Enterprise at Lot 23 Gordon Street, Kitty Georgetown on Thursday at about 10:10h.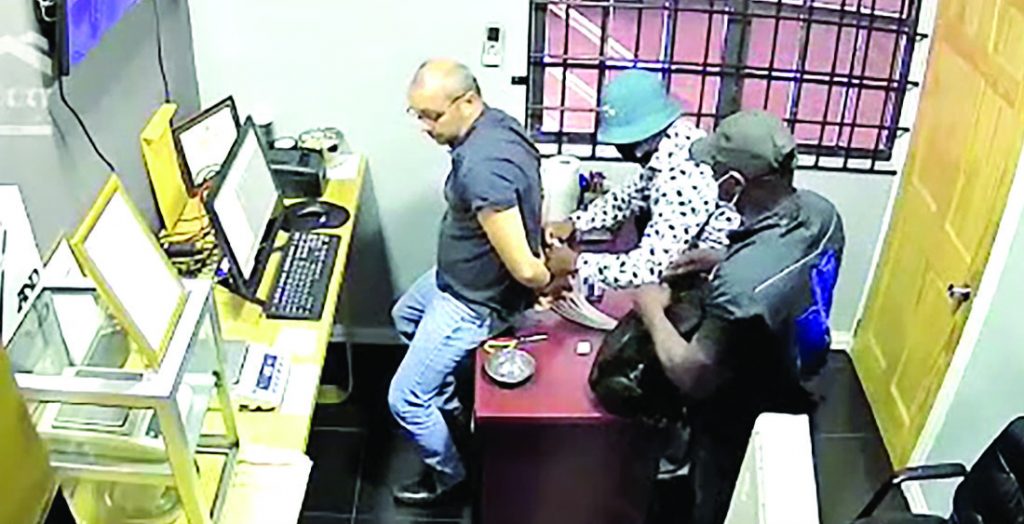 The men carted of $38 million in cash, 60 ounces of raw gold valued at $20 million, and two mobile phones.
Based on CCTV footage seen by Guyana Times, at about 10:04h, one man entered the establishment and started to speak with an employee, Wazim Kassim, about selling gold. Soon after, he was joined by a second person, and later by a third.
Upon entry of the third man, the visitors all went into their bags and pulled out firearms. Thereupon, they held Kassim at gunpoint and tied his hands behind his back.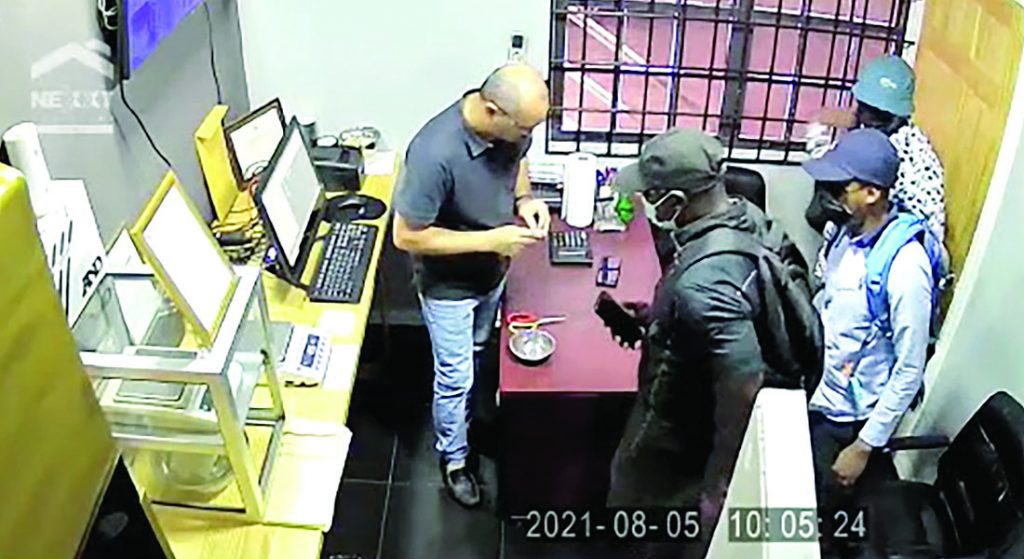 Having donned masks and dark shades, the three armed men then entered another section of the establishment and held three other employees at gunpoint. They then tied up a female and another male employee, and started to demand money and gold.
Fearful for their lives, one of the employees, from the footage seen, was forced to open one safe, and the gunmen extracted its contents. They then moved to another safe, which was again opened by the employee, and they emptied that as well.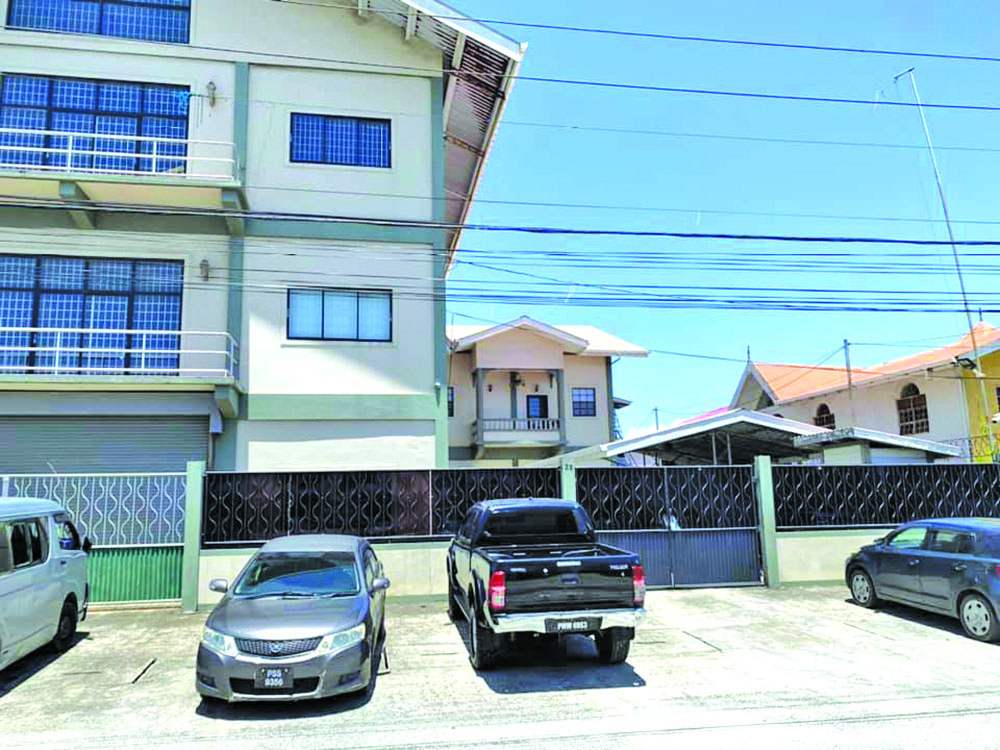 Brandishing their firearms, the men then went to the desk of the female employee and collected several packets, suspected to be money and raw gold.
After committing the heist, the men relieved the victims of their cell phones, before using duct tape to gag the employees prior to locking them in one of the offices and making good their escape.
The cashier reportedly raised an alarm, and the security immediately went to her rescue by kicking open the door. By the time the guard had responded, the men had already boarded a waiting white motorcar and departed the scene.
The Police were immediately contacted. Upon their arrival, they reportedly reviewed the CCTV recording of the ordeal. Statements are being taken from the traumatised employees.
The Police have since arrested the security officer who was on duty at the time of the robbery. He is assisting with investigations.