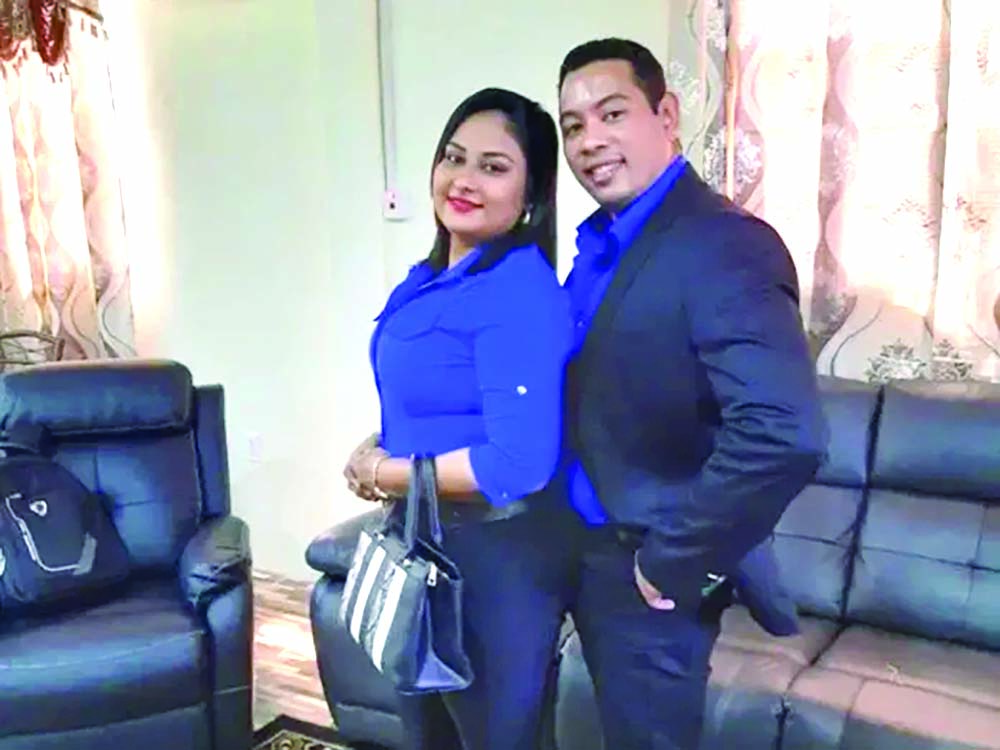 Police are investigating a shooting incident at a house owned by Cuban national Yuri Garcia-Dominguez and his Guyanese wife Ateeka Ishmael, who are embroiled in the multi-million-dollar Ponzi scheme.
Guyana Times understands the incident occurred at some time after 21:00h at the couple's Track 'A' Coldingen, East Coast Demerara home.
Commander of Region Four – Sub-Division C, Mahendra Siwnarine, confirmed the shooting on Wednesday night. At the time, ranks were on location, processing the scene.
According to Siwnarine, the house is currently unoccupied. He further related that a report of the incident was made via the Force's Operation Centre.
It was reported that a vehicle stopped in front of the house, and three persons existed. They then opened fire on the building before returning into the vehicle and escaping.
Investigations are ongoing.
Garcia-Dominguez and Ishmael are currently before the courts facing more than 80 charges in relation to swindling dozens of Guyanese of millions of dollars in a major Ponzi scheme, and they are also under investigation for money laundering.
They are the principals of Accelerated Capital Firm Inc (ACFI), the company involved in the Ponzi scheme. Over 17,000 Guyanese have invested more than $4 billion dollars in the scheme.
Local authorities are currently working with Garcia-Dominguez and his lawyers to return the monies to the victims of the Ponzi scheme.