As Guyana joined in celebrations to commemorate the 70th Anniversary of the Republic Day of India, the two countries have committed to further strengthen ties in the areas of climate change and environmental issues.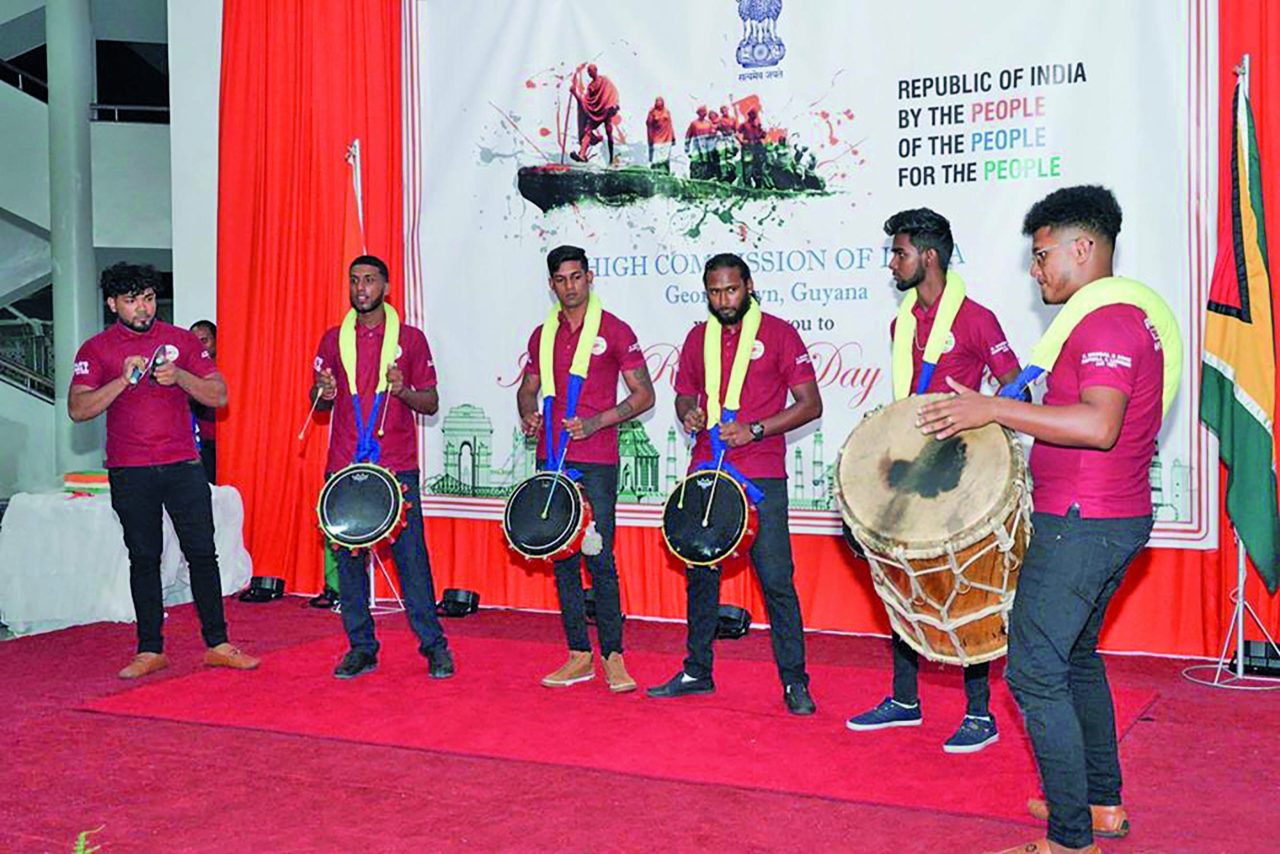 At a reception hosted by the Indian High Commission at the Arthur Chung Conference Centre, President David Granger applauded the country on the strides it has made in areas of climate change.
"Guyana applauds India's leadership in promoting solar energy and technology to bring prosperity, energy security and sustainable development to the peoples of solar-rich countries – the solar belt – of tropical states particularly in Africa, the Americas and Asia."
The Head of State posited that Guyana will be intensifying its work in order to advance in its Green State Development agenda.
"We are collaborating, today, as advocates for combating the adverse effects of climate change. India has been a leader in its commitment to working towards mitigating the impact of climate change at the international level," he remarked.
Meanwhile, the High Commissioner of India to Guyana, Dr KJ Srinivasa pledged his country's support in strengthening already strong ties.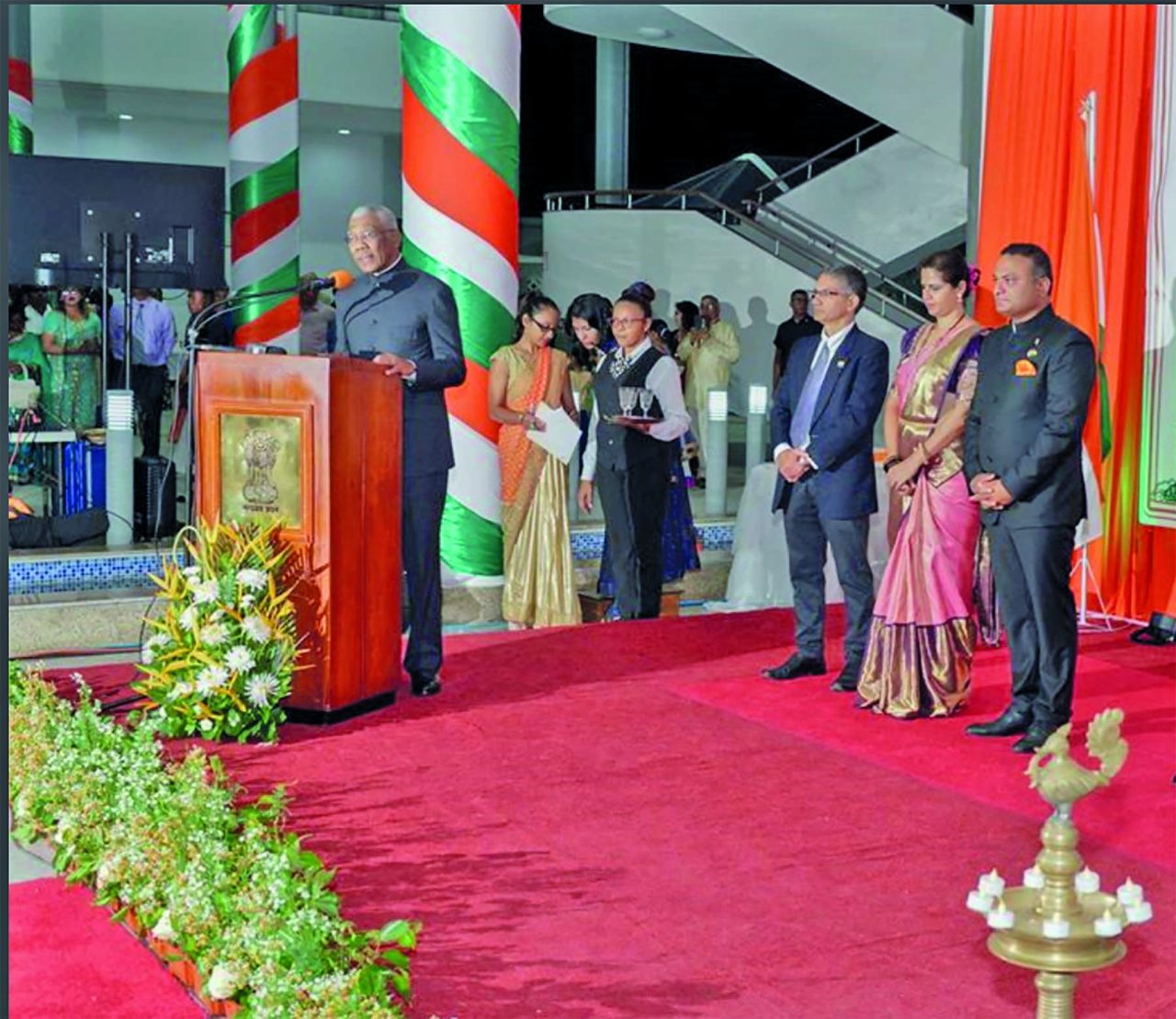 "Guyana and India shares friendly and cordial relations between the Governments and its people both the Government support each other in the international fora, we collaborate in various fields and the one thing in this relationship is it continues to grow and we expect it to reach new heights in the near future. India is very happy to strengthen the collaboration with Guyana that is where we all need to work together and think about ways and means for furthering the collaboration between the two countries."
To this end, he highlighted the fact that India will lend its support towards the development of the "Green State" initiative which is based on the Low Carbon Development Strategy initiated by the former Government. It is a framework that is supposed to incorporate economic development programmes with strategies to promote the fight against global warming.
"India is now tackling climate change. As part of an International Solar Alliance, we are a partnership with Guyana to improve on technologies, sharing of new and improved technologies."
The event featured cultural programmes including dance and music presentations by the High Commission's Cultural Centre, Swami Vivekananda Cultural Centre (SVCC), and presentation of skits based on patriotic themes by the students of Texila American University and Lincoln American University in Georgetown. The event also included prize distribution to the winners of an essay/drawing competition conducted by the High Commission on the topic "Swachhata Pakhwada" (Clean India Campaign).
India's Republic Day is observed on January 26 each year and serves as a reminder of the day when that nation's Constitution came into force in 1950, completing the country's transition toward becoming an independent republic.