…as coalition Govt to occupy office illegally after today
United States (US) President Donald Trump will be hosting several Caribbean leaders on Friday for a special meeting in Florida, which has been organised to discuss a number of issues ranging from security cooperation and the potential opportunities for energy investment.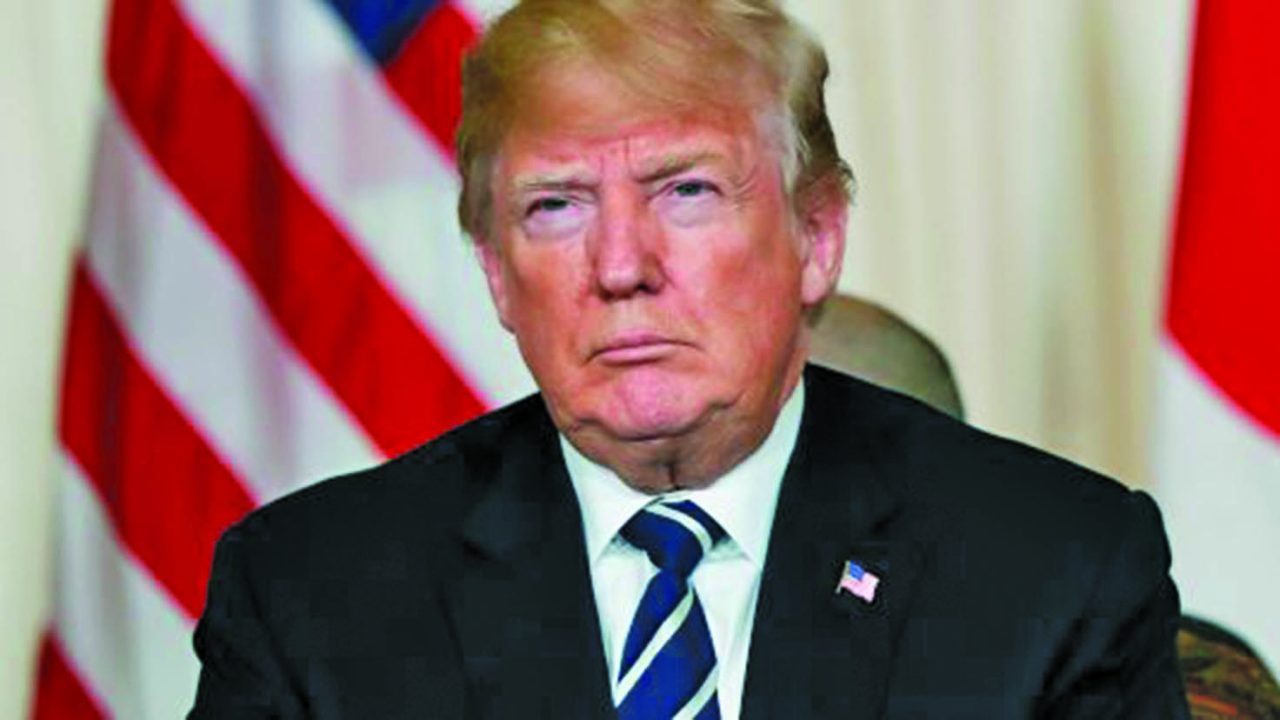 But according to a Reuters report, Trump has only invited leaders of The Bahamas, The Dominican Republic, Haiti, Jamaica and Saint Lucia to be part of the meeting. The discussions will also look at the Chinese "predatory economic practices" and the Venezuela situation.
That meeting is taking place the first day following the expiration of the 90-day period in which elections should have been held in Guyana due to the successful passage of the No-confidence Motion.
The Trump Administration has often warned countries in the region about accepting Chinese investment and as it relates to the current economic and political crisis in Venezuela, the US has recognised opposition leader Juan Guaido as the country's interim president.
When contacted on Wednesday, Minister of State Joseph Harmon said he was not sure if Guyana has been invited. "I have not seen a letter… sometimes we hear things and we respond to it but you don't see the actual what you call the cargadge, that is the paper work that says this is so. I haven't heard about it."
Opposition Leader Bharrat Jagdeo has repeatedly warned that his party will call on various countries and international organisations not to recognise the coalition Government after today. Jagdeo had said he will be calling for international sanctions as well.
During a press conference on Wednesday, the People's Progressive Party (PPP) General Secretary labelled the actions of the Government past today as a "coup d'état against the Constitution."
Jagdeo said, "I believe this, is akin to a coup d'état. Normally, we use coup d'état when there is an overthrow of the Government using force, but this is the illegal occupation of office because the Government has overthrown constitutional order in Guyana and so it is a coup d'état against the Constitution."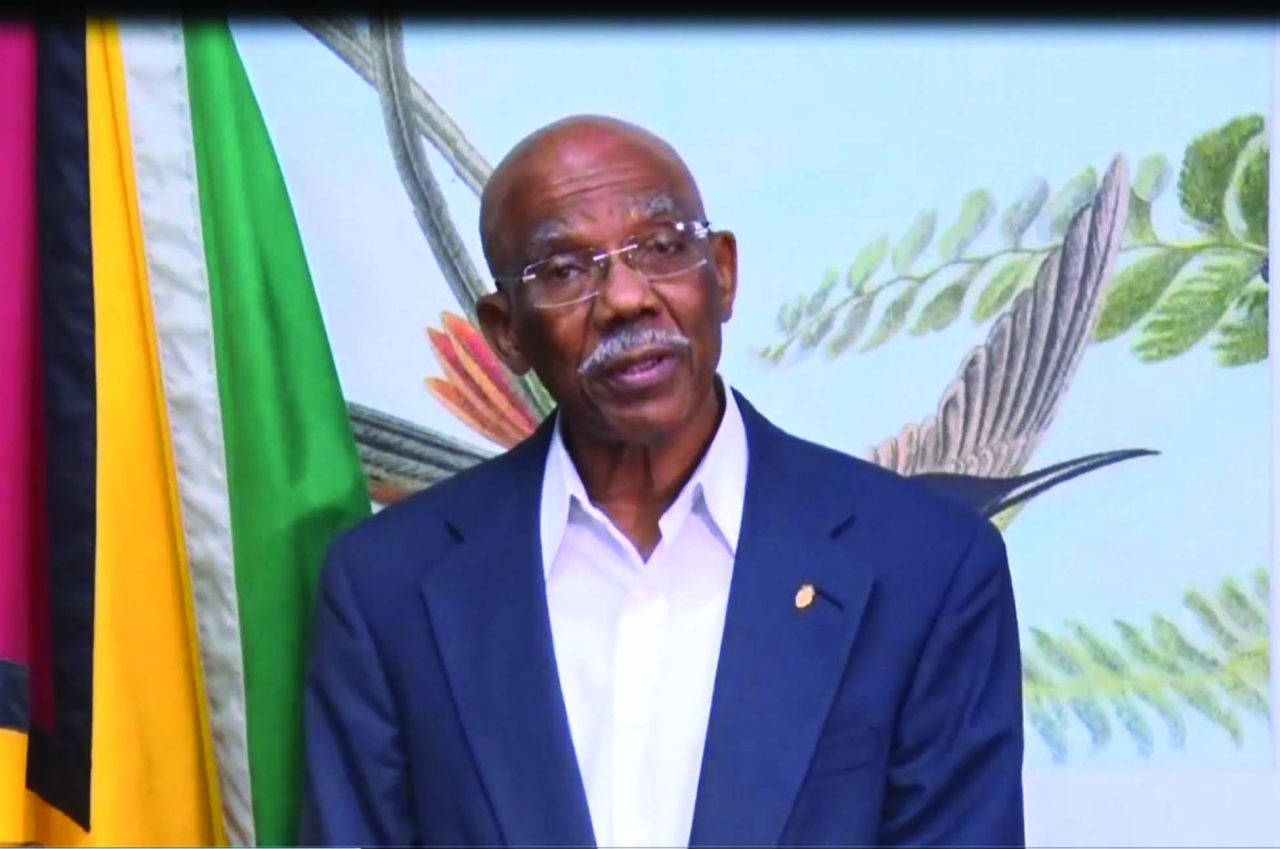 According to the Opposition Leader, based on the legal advice that his party has received, the Government will be illegal from March 22. "That is clear in all of the opinions that we have sought and in of the engagements with the legal fraternity, in speaking with people who have been in Parliaments, Members of Parliament from around the world. The Government shall become illegal as of March 21," he added.
Immunity
Jagdeo also posited that if President David Granger remains in office after March 21, he will be doing so illegally and all of the acts that he conducts or undertakes past that date will be would also be deemed illegal. As such, the President will have to be answerable to all of those acts both criminally or civil and he is bound to lose all of his presidential immunities.
Further, the Opposition Leader said, "People can take legal action against him now or in the future when the Government changes both of a civil nature and of a criminal nature. Similarly with the Ministers, they would no longer be legal and there acts would also be illegal and they would have to be personally responsible for their acts and they won't be able to use state resources."
But the list goes on, as Jagdeo also remarked that all of the acts of the Government will become voidable warning investors and members of the Private Sector not to sign any agreements with what he described as an "illegal Government." He noted that his party will not respect any agreement signed during this period and possible legal challenges will also be pursued.
As it relates to the claim that Government would remain in office out of necessity, Jagdeo said there could be no necessity arising out of a process that the President himself has engineered. "The Government cannot claim necessity… All the lawyers that I have spoken to claim that the President cannot take advantage of his illegality by blaming necessity because they (the lawyers) are saying to me that necessity cannot be applied when it's self-inflicted," he added.
Protests
While the Opposition plans to organised protest actions across the country, Jagdeo said these protests will be peaceful declaring "we are very different from the PNC (People's National Congress)."
"We will not burn a single building in the city as they did or anywhere in the country. We will not damage public infrastructure. We will not beat people on the streets or harass them. We will not do anything that will harm our public servants, Policemen and women; soldiers, doctors, teachers from going about their daily business," he explained.
Rather, the Opposition said, "Our target will be narrowly focused on the illegal President, illegal Prime Minister, and the illegal Ministers. That is where we would focus on. Not to pursue violence against them but to make life very uncomfortable for them who have been occupying offices illegally and violating the Constitution…Who now for their own self-interest will push our country into a crisis which may have implications for territorial integrity putting our country at risk because you want to hang on to power."