Following his accreditation on Wednesday, Iranian Ambassador to Guyana Mostafa Alaei met with Junior Public Infrastructure Minister Annette Ferguson to discuss possible collaborations between the two nations in the area of infrastructure.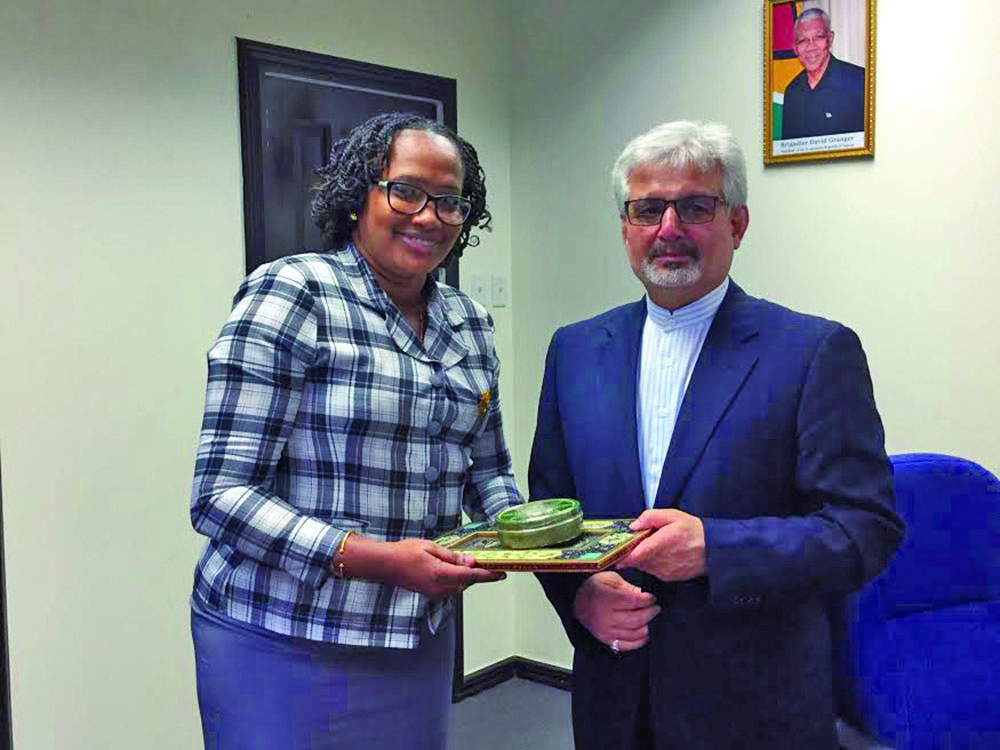 During the meeting, the diplomat expressed his intention to foster better ties between Guyana and Iran. He noted that the two nations have different capacities and potential, and could therefore work together to foster development, despite their geographic distance.
Ambassador Alaei further indicated particular interest in the diversifying of production abilities and also said that Iran has "strong capacity" in the area of infrastructure.
In response, Minister Ferguson expressed optimism over the strengthened relationship between the two countries.
"Naturally, Guyana has great potential as well, so we can use this opportunity to see how our countries can complement each other," she said. She further explained the wide-ranging portfolios of the Ministry and said that high on the Ministry's agenda is ensuring that the necessary infrastructural works are in place to foster comfort and satisfaction within the Guyanese populace.
The Junior Minister also outlined some of the Ministry's projects for 2017 and suggested to Ambassador Alaei that Guyana and Iran work together to improve capacity through training, to ultimately better the infrastructural services provided.
Ambassador Alaei indicated that such training is indeed a possibility. He said, "Any field the Government of Guyana wishes to have training in… we are very much interested in working along with the Government of Guyana to train." He further indicated that a needs assessment should be done to determine relevant fields within the Ministry for capacity building.
Ambassador Alaei was accredited on Tuesday following the presentation of his credentials to President David Granger and the Public Infrastructure Ministry was among one of his first courtesy calls before he returns to his official station in Caracas, Venezuela.