– after GNBS inspectors receive int'l certification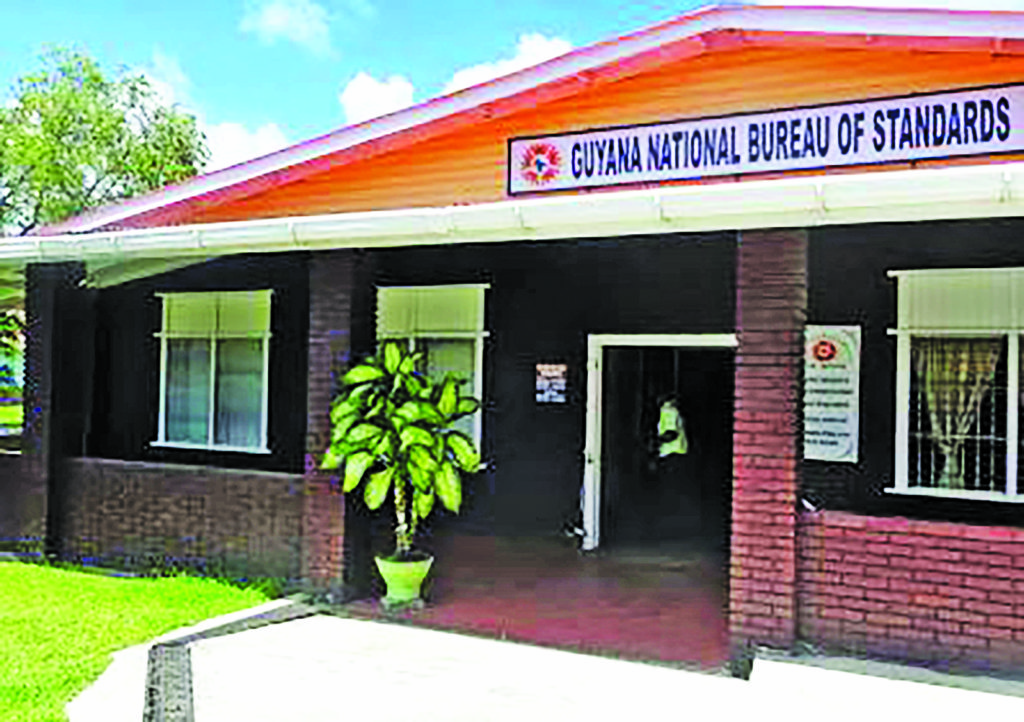 The Guyana National Bureau of Standards (GNBS) now has the capacity necessary to independently measure and certify crude oil lifts from offshore Guyana, where oil is currently being produced by oil giant ExxonMobil in the Liza-1 field.
According to information supplied by the GNBS to the Caribbean Regional Organisation for Standards and Quality (CROSQ), the Bureau's inspectors received their training from the Measurement Service Division of Bureau Veritas of North America.
It noted that the inspectors received training in accordance with the American Petroleum Institute's (API) Petroleum Measurement Standards. GNBS also assured that the relevant API standards will be adopted as National Standards and will be used for verification of the metering system on the Floating Production Storage and Offloading (FPSO) vessel.
"This milestone comes pursuant of Article 6 of the Petroleum Agreement, where the GNBS has been delegated to perform the functions of the Minister as set out under Regulation 12 of the Petroleum (Exploration and Production) Regulations. This very significant role now ensures accurate measurements during the lifting of crude from the FPSO vessel(s)," GNBS said.
"Another important facet of the GNBS is the expansion of its calibration services in the areas of mass, temperature, pressure, volume and length to industry especially those which are directly involved in the oil and gas sector. Many companies now demand traceable measurements as they aim to ensure that their process is correctly measured, temperature parameters are maintained, and dimensions are accurate."
According to the GNBS, it will soon begin testing crude oil in five parameters: basic sediment, water content, sulphur, viscosity and salt in crude. GNBS will also have the ability to test Heavy Fuel Oil (HFO), medium oils such as kerosene, gasoline, and diesel.
"The direct and indirect business opportunities driven by the oil and gas industry are significant. Guyanese businesses project to experience significant growth as our petroleum industry starts to mature," GNBS said.
"This is driven with new opportunities to directly service and supply the industry as well as indirect opportunities, such as in education, technology, infrastructure, housing, marketing and food and beverage. Many local businesses in Guyana are determined to up their standards to meet the requirements of becoming key suppliers in the petroleum sector."
According to the Bureau, there are a number of areas in which businesses must improve over the coming years. These include in safety and health; environmental and regulatory compliance; quality; cost competitiveness; ethical business practices and the ability to meet schedules.
"The GNBS has been providing technical assistance to companies and business in Guyana over the years to bring up to scratch to certification and accreditation ready towards various quality management systems."
"One of the most popular and important one is the ISO 9001:2015 standard. Over the years, GNBS has worked with several companies in Guyana towards ISO certification/accreditation," GNBS said.
Already, ExxonMobil has established an ambitious oil exploration plan for 2021 offshore Guyana. Over the past few months, Exxon, the only company to have found and started producing oil in local waters, has been drilling simultaneous deep-water wells in both the Stabroek and Canje Blocks.
In March 2021, ExxonMobil secured a sixth drillship, the Noble Sam Croft, for exploration and evaluation drilling activities offshore Guyana. A fourth project, Yellowtail, has been identified within the block with an anticipated start-up in late 2025 pending Government approvals and project sanctioning.
This project will develop the Yellowtail and Redtail fields, which are located about 19 miles (30 kilometres) southeast of the Liza developments. With the Liza Phase 2 and Payara developments on track for their scheduled completion and the Liza Phase 1 development averaging 120,000 barrels of oil per day (bpd), Guyana's oil production is likely to exceed 500,000 bpd by 2024.