…former Govt failed to ensure exports adhered to standards
Guyana's connection to a number of regional markets to which local farmers once exported crops other than rice and sugar were so badly maintained under the former Government that the current Government is now faced with the daunting task of resuscitating these markets.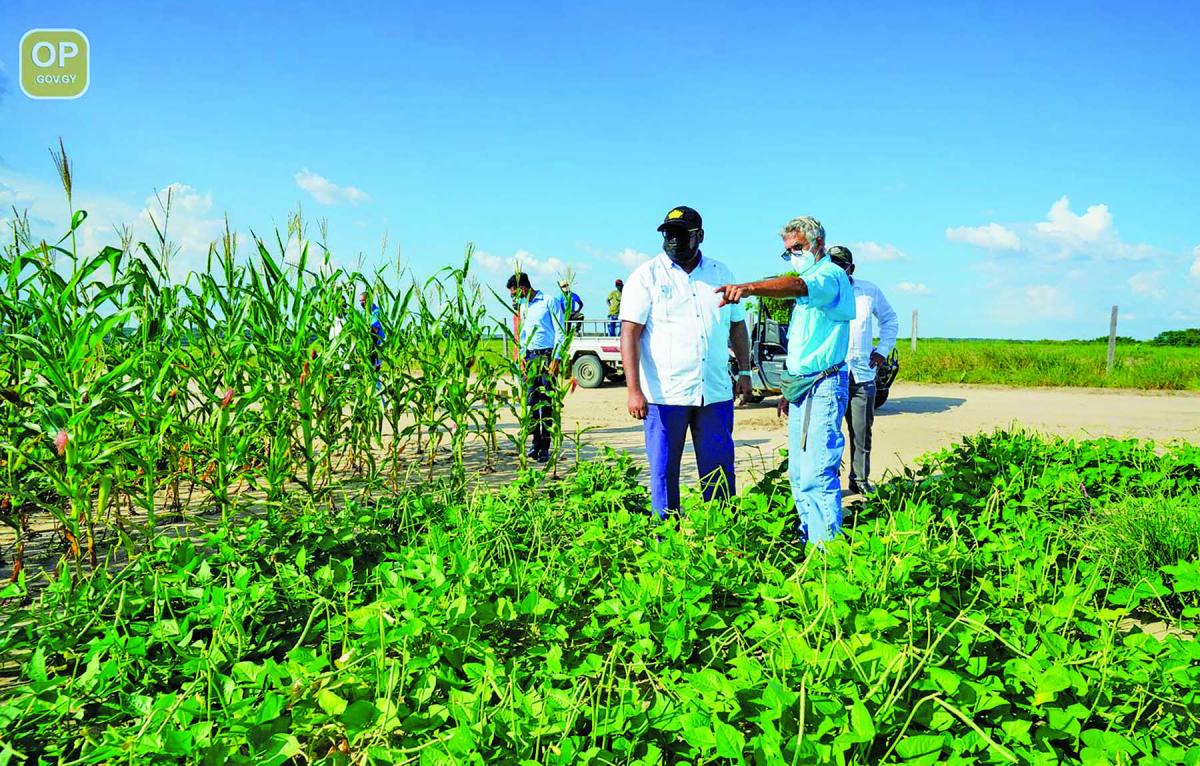 This is according to Agriculture Minister Zulfikar Mustapha, who made an appearance before Parliament's Sectoral Committee on Economic Services on Wednesday. The committee, chaired by opposition Member of Parliament (MP) Shurwayne Holder, has not held meetings in months.
The committee includes, on the Government side, Vice Chairman and Public Works Minister Juan Edghill; Minister within the Public Works Ministry, Deodat Indar; Minister within the Local Government and Regional Development Ministry, Anand Persaud; and Government MPs Seepaul Narine and Alister Charlie. Also sitting on the committee are Opposition MPs Juretha Fernandes, Haimraj Rajkumar and Dineshwar Jaiprashad.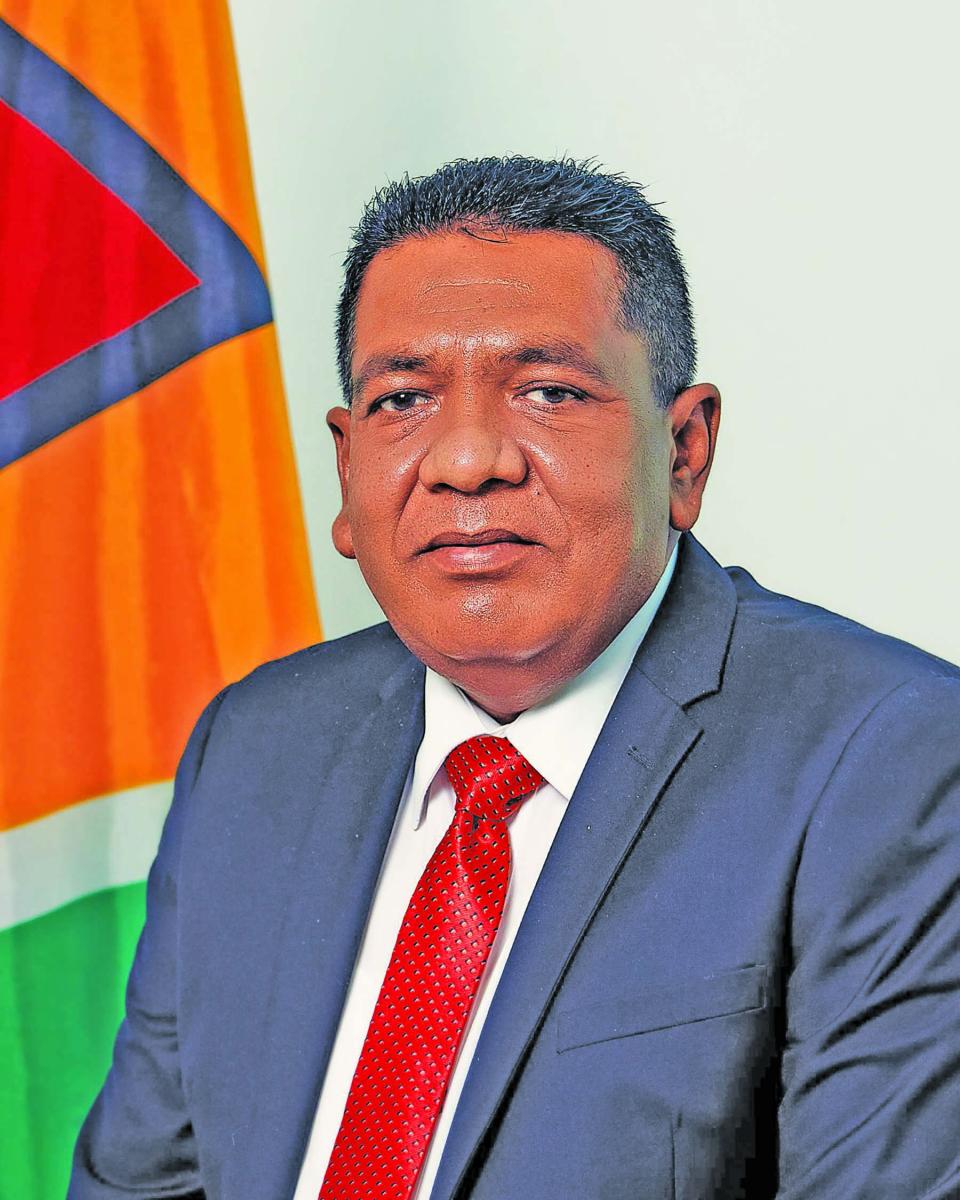 The Agriculture Minister was asked by Indar what was done during the A Partnership for National Unity/Alliance For Change (APNU/AFC) Government's time in office, from 2015 to 2020, to ensure the exportation of other crops like lime, pineappleS, honey, cassava and pepper to Caribbean markets, including Trinidad and Barbados.
But according to Mustapha, not only was little done to maintain those markets, but Guyana in fact lost them. Among the reasons for this was Guyana not following Sanitary and PhytoSanitary (SPS) procedures when it exported these crops.
"We lost those markets in these countries. Those products and produce that was just mentioned, we lost it. Especially in Barbados, Trinidad…this is because we didn't follow the right procedure, the former Government would have had in a holistic way followed the SPS procedure. Have regular discourse with their counterparts over there. Have engagements with the Private Sector like what we are doing. Follow up," the Minister said.
According to Mustapha, this is what he encountered when he entered office. He revealed that many farmers were not even aware of the relevant SPS standards they had to reach to export their crops.
"You had the Ministry all the time, but I don't think farmers knew about these rules. I don't think they knew what they had to do to get these exports out of the country and find new markets. What we are doing as a Government is to implement training," Mustapha said.
"And (advising them on) the kind of produce they should embark on, and at the same time we are now finding markets, which is more important than anything. And we are training them with the SPS and the standard that are necessary. So those are the policies that have been implemented. And that is why we are getting these kinds of successes."
According to Mustapha, his Ministry now features a special sanitary department with extension offices that directly interfaces with farmers, and is dealing with this issue.
He explained that the new Guyana Marketing Corporation (GMC) is playing a key role in this regard, followed by the National Agriculture Research and Extension Institute (NAREI).
In 2017, the US imposed a ban on catfish imports from Guyana after the then APNU/AFC Government failed to put systems in place for the local fishing industry to comply with new standards set by the US Department of Agriculture (USDA).
The US Government had said that it notified Guyana of the changes since November 2015 – more than 18 months before the ban took effect. However, while most countries in the hemisphere complied with the regulations, Guyana failed to adhere to them.
This resulted in the US giving an extension to comply, but years had elapsed under the coalition Administration, and the situation had remained unfixed.
"Bread basket of the Caribbean"
Guyana, which at one point earned the sobriquet of the 'Bread basket of the Caribbean', has vast agriculture potential that the current People's Progressive Party (PPP) Government is looking to capitalise on when it comes to servicing the Caribbean region's food bill.
Last year, President Dr Irfaan Ali had said that, in the next four years, Guyana, with the assistance of more diversified crops, would be aiming to reduce the Caribbean Community's (Caricom's) food import bill by 25 per cent.
"Guyana intends to become the agricultural heartland of the English-speaking Caribbean and play its part in helping the Caribbean Community reduce its food import bill by 25 per cent by 2025," the President had said in his Agriculture Month message.
President Ali had further explained that agriculture has long been a mainstream of Guyana's economy, and its contribution cannot be downplayed. He had said that, in 2020, the sector was responsible for 16.2 per cent of the country's Gross Domestic Product (GDP), and along with forestry and fishing, it accounts for 12.2 per cent of the national employment numbers.
It was only last year that harvesting started at a 115-acre soya bean and five-acre corn pilot project in Ebini, Upper Berbice River – a joint venture between various local and foreign investors aimed at proving all raw materials for the production of livestock and poultry feed for the local sector. (G3)