Gas-to-shore project
…urges youth to ready themselves, seek tertiary education
The gas-to-shore project, which the Government is moving full steam ahead with, will put Guyana firmly on track for cheaper energy and an investor boom. This is according to Natural Resources Minister Vickram Bharrat, who on Friday urged Guyanese to ready themselves for this transformation.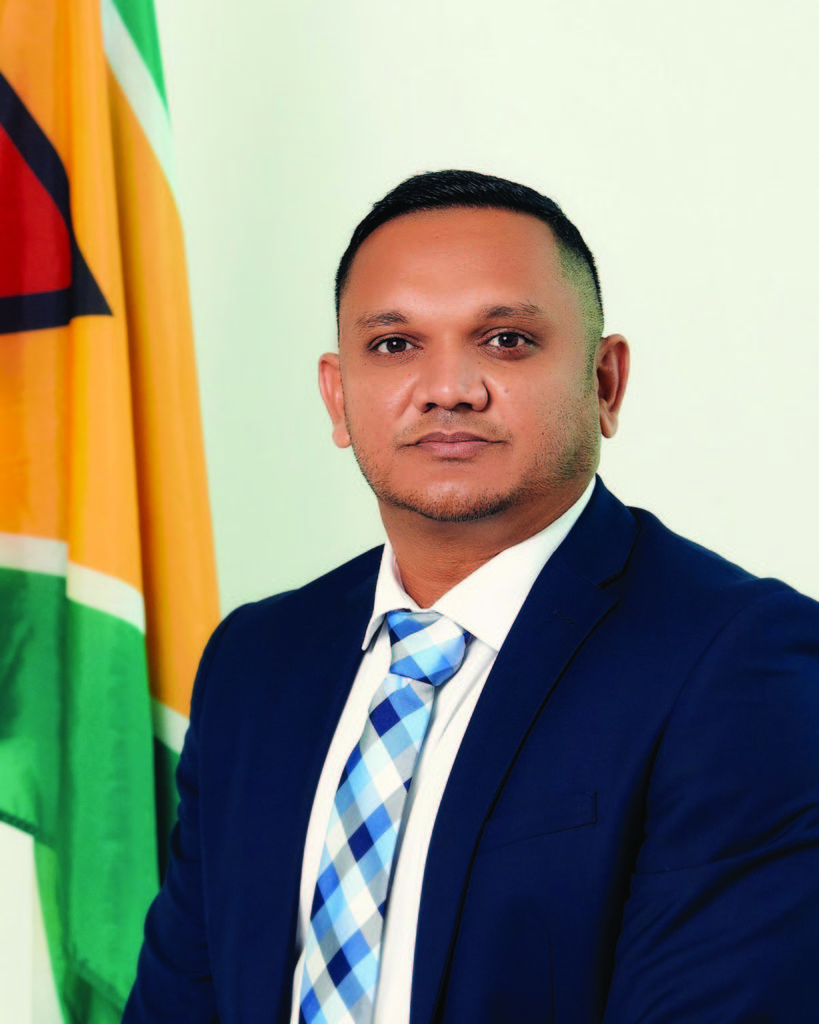 During an address to a virtual Caribbean oil and gas webinar on Friday, Natural Resources Minister Vickram Bharrat spoke of the gas-to-shore project. He drew comparisons with Trinidad and Tobago, which he noted has energy prices as low as 12 cents per kilowatt of power.
"They pay 12 cents per kilowatt, which is very cheap. Less than half of what we pay in Guyana. So that is where we're moving as a country and as a Ministry, to ensure we utilise the gas to produce electricity at the cost of maybe what Trinidad is producing."
"Imagine in another couple years from now, your parents don't have to worry about the light bill, because it would have been reduced by almost half. That is where we're heading as a country. And that now would bring in significant investment into Guyana."
According to the Minister, cheaper energy equates to more investors and more companies willing to enter the value-added market. But he also urged participants to add value to their own skillset and to pursue tertiary education, if they wish to compete in the sector.
"I want you to use this as a motivation, to move from secondary to tertiary education at some point in time. Because in another couple of years, it will be competitive. And people will need skilled and competent workers."
"And to secure a job, you would have to compete with people who are university trained. So, I'm encouraging you not to stop at secondary level, but to ensure you move on to tertiary. So, you can compete with the regional and international workforce."
Gas-to-energy project
Soon after the Government issued permit licences to ExxonMobil for the Payara Development Project last year, Vice President Bharrat Jagdeo had announced that the Government would turn its attention to negotiating the gas-to-energy project.
He had pointed out that Guyana is generating at nearly 17 to 20 cents per kilowatt/hour. As such, he noted that the project could cut the cost of electricity in the country by more than half. To this end, he had announced that a team has been set up to start negotiations on the gas-to-energy project, with the Government eyeing 2023 to bring the project to fruition.
The Gas-to-Shore Project Advisory Committee headed by former National Industrial and Commercial Investments Limited (NICIL) Head Winston Brassington was set up soon afterwards to look at various locations for the gas-to-shore project.
A number of factors including geotechnical, geophysical and environmental were examined before Vice President Jagdeo announced recently that the Government had settled on Wales to land the pipelines for the project.
Project by 2024
Meanwhile, Prime Minister Mark Phillips, who has responsibility for the energy sector, has previously said that the Government is looking to produce 200 megawatts of power from the gas-to-shore project by 2024.
Exxon has said that around 30 to 35 million cubic feet of natural gas would be required for the gas-to-shore project. Recently-released data from Norwegian research company Rystad Energy had indicated that less than 20 per cent of the 1.8 billion Barrels of Oil Equivalent (BOE) discovered last year was gas. (G3)