– teacher, students at St Cuthbert's Mission test positive
The Health Minister has confirmed that as of January 26, 2021, two more persons who tested positive for the novel coronavirus (COVID-19) have died. This takes the death toll to 174.
The latest fatalities were two males – a 74-year-old from Region 10 (Upper Demerara-Berbice) and a 58–year-old from Region Four (Demerara-Mahaica). They died while receiving care at a medical facility.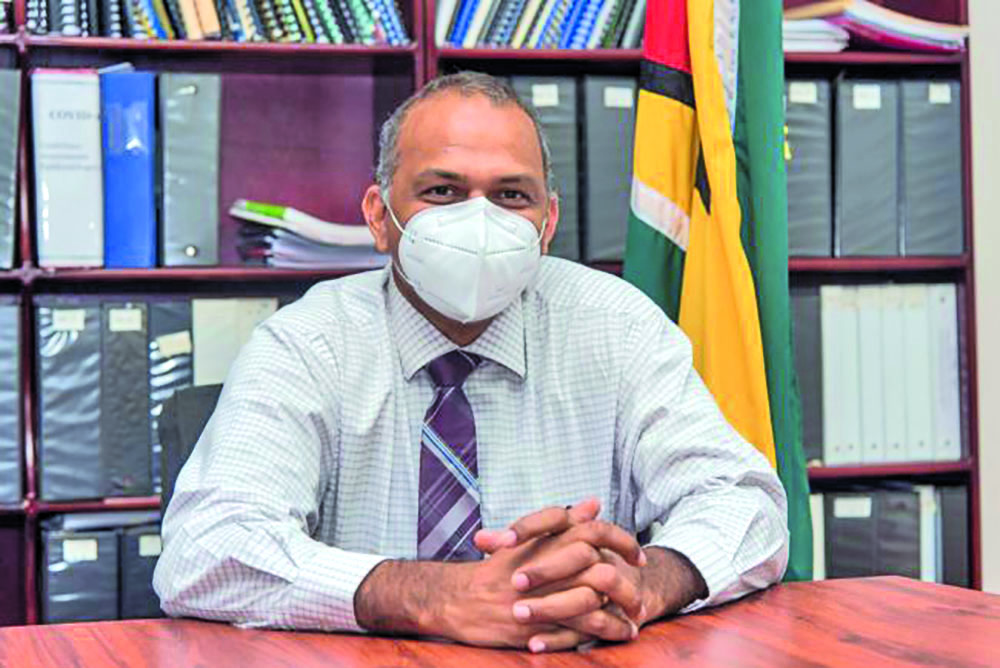 In addition, the Ministry also reported that of a total of 201 swab samples for COVID-19, 29 have returned positive results. Thus far, Guyana has recorded 7346 confirmed coronavirus cases.
New statistics provided by the Health Ministry showed that some 47,096 persons have been tested thus far, of which 3778 males and 3568 females were positive.
Five persons remain in the Intensive Care Unit (ICU), 42 persons in institutional isolation, 672 in home isolation and eight in institutional quarantine. In total, there are 719 active cases with 6455 recoveries.
Of the new cases, three were from Region Three (Essequibo Islands-West Demerara), nine from Region Four (Demerara-Mahaica); eight from Region Five (Mahaica-Berbice); four from Region Seven (Cuyuni-Mazaruni); one from Region Eight (Potaro-Siparuni) and four from Region 10 (Upper Demerara-Berbice).
There are 992 reported cases in Region One (Barima-Waini), 224 in Region Two (Pomeroon-Supenaam), 405 in Region Six (East Berbice-Corentyne) and 409 in Region Nine (Upper Takutu-Upper Essequibo).
Hotspots
However, Health Minister, Dr Frank Anthony, during his daily update on Tuesday, stated that there were some 20 active cases in St Cuthbert's Mission – inclusive of two teachers and several students.
A majority of them are in home isolation and being monitored by the medical team on the ground. Apart from one person with mild symptoms, the others are asymptomatic.
For caregivers and parents tending to positive students, the Minister advised, "They would have to isolate them properly so that they don't keep mingling with the rest of the people at home, because that's how you are going to get spread. Although these persons are at home, they need to wear masks and maintain distances and so forth…If people are relaxed around the person who is positive and they don't take these precautions, then they themselves will get infected."
It was indicated that a community of concern was Waramadong, where 34 persons have tested positive. Because of this development, a special team was also sent in to the location.
"That's an area of concern, because we have 34 cases there now. We're going to continue monitoring that area to ensure that we are able to contain the spread," Dr Anthony noted.
Meanwhile, in Moraikobai, he indicated that persons were discharged and the situation was manageable.
Right now, the cold chain storage capacity is being enhanced at regional facilities to add to the existing vaccination programme. Contracts have been awarded for expansion at Mabaruma, Port Kaituma, Suddie, Parika, Vreed-en-Hoop, Friendship, Melanie, Bush Lot, New Amsterdam, Bartica, Kamarang, Lethem, and Linden.