…endorses initiative
Government has given its support to the Declaration Against Arbitrary Detention in State-to-State Relations – which was launched by Canada to impel action against this global problem.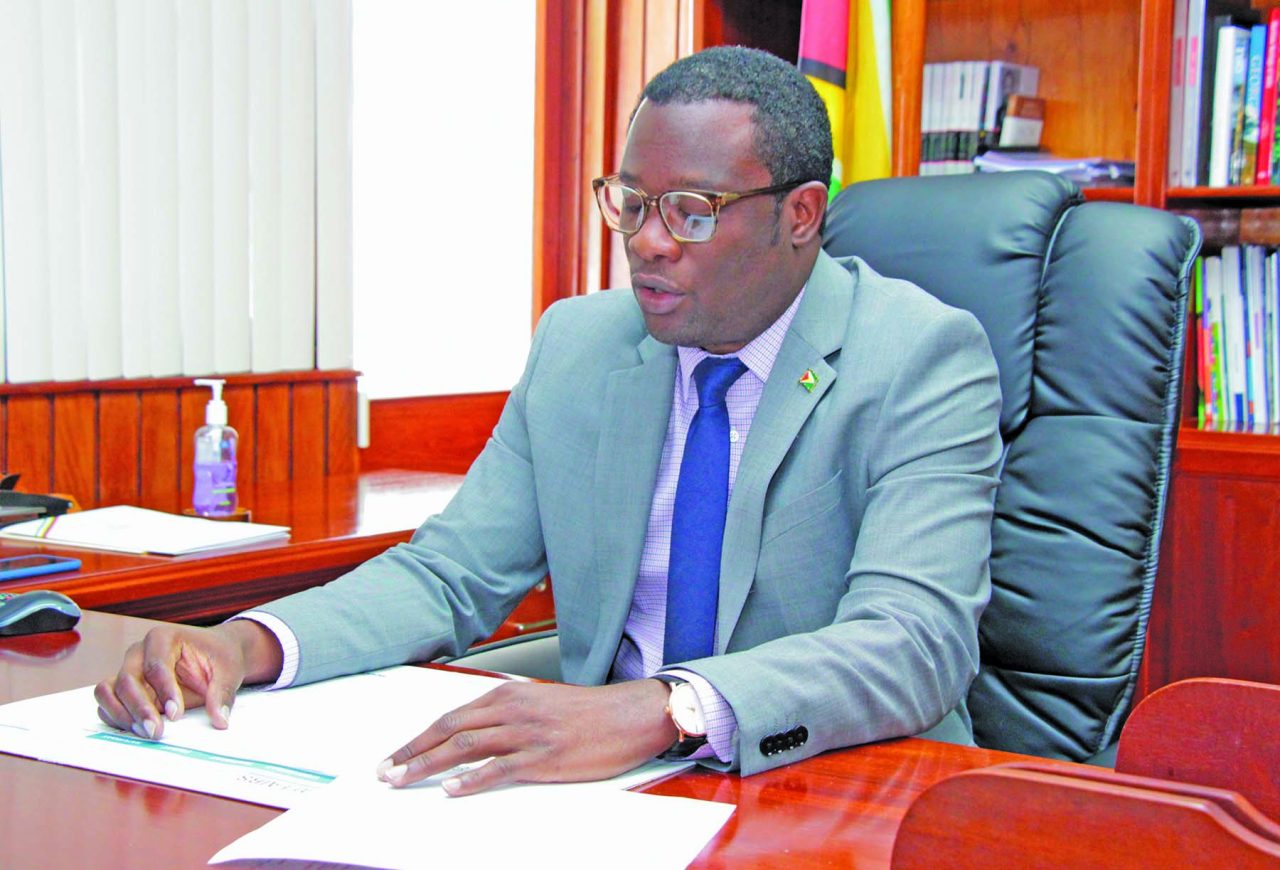 On Monday, Canadian Foreign Affairs Minister Marc Garneau launched the Declaration and has already received support from 58 countries, the European Union and the eighth United Nations Secretary General Ban Ki-moon.
It speaks to the practice globally where foreign nationals are arbitrarily arrested, sentenced or detained by countries in attempts to leverage them for "diplomatic gains" with other States.
Foreign Affairs and International Cooperation Minister, Hugh Todd in commending the Government of Canada, said Guyana fully endorses this initiative. This is especially since small States like Guyana remain most vulnerable and at-risk if the practice of arbitrary arrest, detention and sentencing prevails.
"The Government of Guyana strongly condemns politically motivated arbitrary arrest, detention and sentencing of foreign nationals and embraces the position that every person, regardless of who they are and where they are, is entitled to the protection of their basic human rights and fundamental freedoms as established in international law. Every State has the responsibility to safeguard these rights, not just for their citizens but for foreign nationals within their jurisdiction," Todd said in his statement.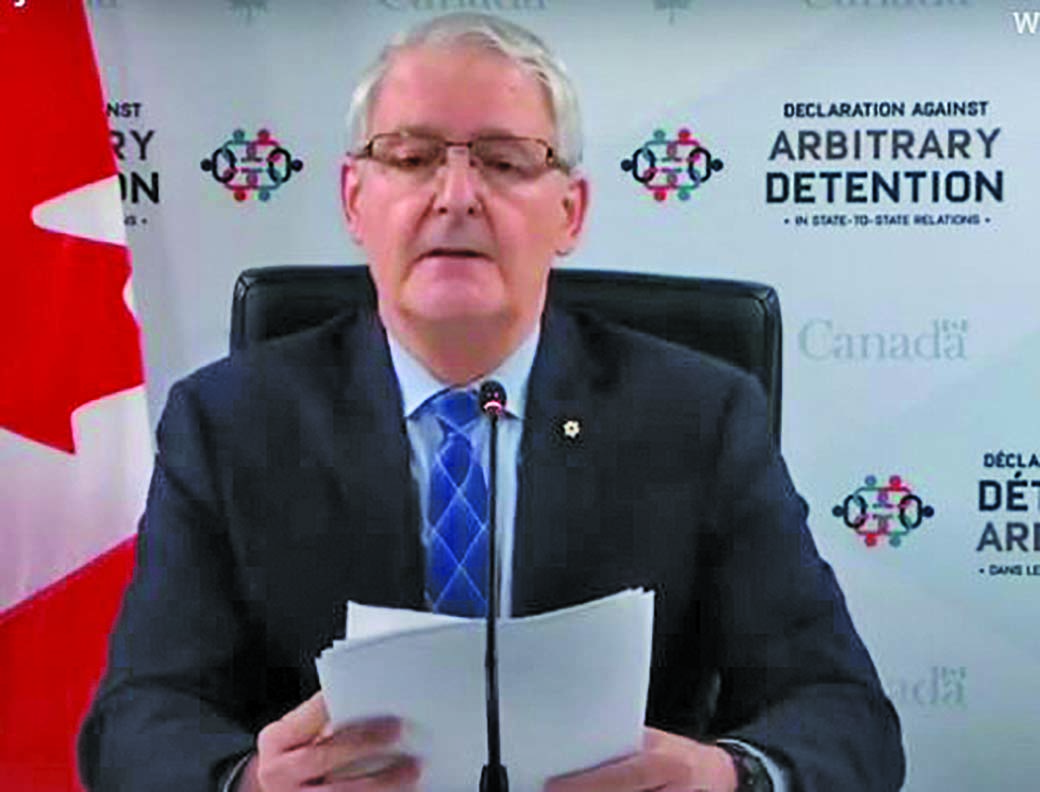 The Minister went on to label the detention of foreign nationals as a "political tool", and it contravenes customary international law, the rights of due process and many provisions of international treaties- including but not limited to, Article 9 of the Universal Declaration of Human Rights, Article 9 of the International Covenant on Civil and Political Rights and Article 25 of the American Declaration of the Rights and Duties of Man.
Further, he said that Guyana's Government endorses Article 36 of the Vienna Convention on Consular Relations under which consular officers shall be free to communicate with nationals of the sending State and to have access to them; to be informed if a national of that State is arrested or committed to prison or to custody pending trial or is detained in any other manner. Consular officers, the convention notes, shall also be free to visit and communicate with a detained national, as well as arrange for legal representation.
According to Todd, foreign citizens should never be used as political pawns and Guyana stands resolutely for human, civil and political rights. His statement encouraged other States to end the practice of arbitrary arrest and detention; further asking the UN to promote and pursue the Declaration within their framework.
He continued, "Finally, the Government of Guyana is continuously increasing efforts to improve the treatment of persons detained within the confines of our municipal laws in a humane manner. At the international level, Guyana stands ready to support similar and all initiatives that support and improve the protection and promotion of human rights for all in accordance with international law."
In a press release, the Canadian Government said over a quarter of the world's countries from every region have shared similar concerns and took the human decision to endorse the declaration to protect their people.
"Countries from every continent are coming together to denounce this unjust practice which exposes people who live, work and travel abroad to greater risk," the released said.
Just a few weeks ago, 12 Guyanese fishermen were released by Venezuela after their vessels – Lady Nayera and the Sea Wolf – were illegally intercepted in Guyana's Exclusive Economic Zone.
On January 21, the two Guyanese-registered fishing vessels and 12-man crew were operating off the coast of Waini Point in Guyana's EEZ when they were stopped by the Venezuelan naval vessel, Commandante Hugo Chavez GC 24, that was illegally traversing Guyana's waters.
The Venezuelans boarded the vessels and the captains were instructed to chart a course to Port Guiria, where they were detained and kept.
The men were subsequently brought before a Venezuelan court, after which reports had emerged that they could be kept in custody for some 45 days pending an investigation. However, Venezuela came under immense diplomatic pressure and President Nicolás Maduro ordered the release of the men. (G12)