National COVID-19 measures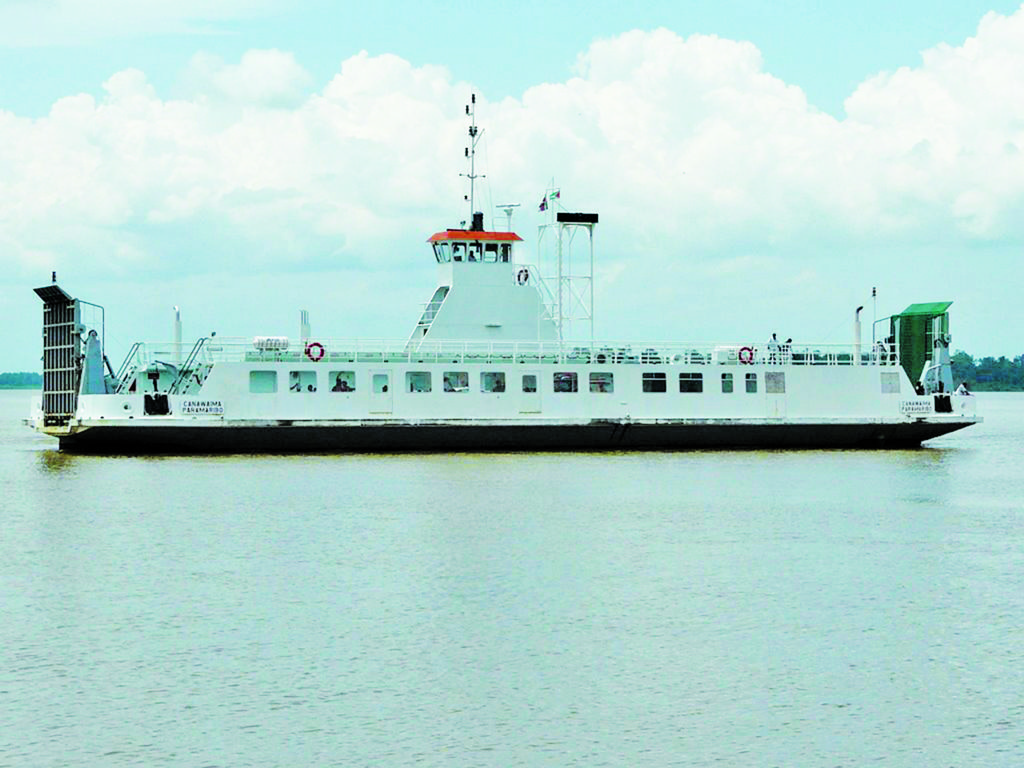 Government has taken a decision to extend the national COVID-19 measures throughout the month of December and give the greenlight for the reopening of travel between Guyana and Suriname via the ferry service.
From December 12, the Moleson Creek crossing to facilitate travel between Guyana and Suriname will be reopened. However, operators and passengers are asked to comply with port health measures issued by the Health Ministry.
The document was published in the Official Gazette on Monday, and is in effect from December 1 to December 31, 2020, unless terminated or extended by the Minister of Health.
These emergency measures are made pursuant to paragraphs (1) and (2)(b) of the Direction by the President, given under the Public Health Ordinance, Cap 145, and published in the Gazette, Legal Supplement – B, 16th March 2020.
The Guyana-Suriname Ferry Service was closed since March 14, 2020 – days after the first COVID-19 case was recorded in Guyana, prompting the shutdown of all ports of entry. In October, Guyana made a decision to reopen its two airports to international commercial flights.
Just last week, authorities in Guyana and Suriname said they were working to have the ferry service between the two countries resumed as early as possible since the <<<MV Canawaima>>> had been out of operation for months. This is after President Irfaan Ali made a State visit to the Dutch-speaking neighbour and held talks with President Chandrikapersad Santokhi.
Curfew
Meanwhile, the curfew has remained unchanged from 22:30h to 04:00h.
The Government concluded that it made a rapid assessment of the response to the COVID-19 pandemic and found that it was fragmented and incapable of administering the public health, economic and social measures needed to keep the population safe. The Order noted that the current measures are extended to allow for further assessments and consultations to develop updated protocols to aid in the combatting of the COVID-19 spread.
Special measures are now imposed on Region Seven (Cuyuni-Mazaruni), whereby non-essential travel into or out of this area is restricted unless permission is approved for essential travel. Gatherings should not exceed five persons and the physical distance of six feet shall always apply.
Meanwhile, the new guidelines indicate that transportation services can carry the number of passengers which the vessel, vehicle or aircraft is licensed to carry, while adhering to the other safety protocols such as mask-wearing.
The Kurupukari Crossing shall be closed during the hours of 06:00h to 17:00h and only to facilitate the passage of essential services or supplies.
Tourism
The tourism sector is also permitted to restart local travel, but operators and stakeholders must comply with the protocols issued by the Guyana Tourism Authority (GTA).
The measures have remained unchanged for essential services to operate 24 hours a day, and this includes hospitals, pharmacies, the Judiciary, Parliament, diplomatic corps, disciplined services, solid waste management, airports, hotels or other accommodations, energy services, mining operations, security services, telecommunication providers, fisherfolks, limited port operations, construction, post service and freight, funeral homes, among others.
Any person working beyond the curfew is asked to have in their possession, an official identification document or proof of workplace.
From 04:00h to 21:30h, stakeholders will still be able to access services at banks, markets, supermarkets, grocery shops, gas stations, postal or shipping services, beauty salons, barbershops, hardware stores, clothing stores; or other maintenance services.
Outdoor dining at a restaurant shall only be permitted between these hours, with tables six feet apart and a maximum of four persons that are three feet apart per table. Food services are still permitted to conduct delivery and curbside pick-up.
Persons are still required to wear a mask, covering the nose and mouth, when in public. However, exemptions are given to children under the age of eight; where a person is in a vehicle, vessel or aircraft alone; and any other accommodation alone.
Both private and the public sectors will have their staff on rotation while those in the health sector will be subjected to priority treatment.
No one is permitted to host or attend a cinema except for drive-in movies; private party, banquet hall, bar, public swimming pool or water park, wake or vigil, club, meeting fraternity or any other social activity.
Failure to comply with the mandatory mask requirement would make persons liable under Section 152 of the Public Health Ordinance. (G12)