The qualifiers which will serve to decide the FIFA Under-17 Women's World Cup, wherein three teams will qualify for the World Cup in Uruguay, will see Guyana host Barbados and Cuba in the CONCACAF Qualifiers from August 9 to 13, at a venue to be announced by the Guyana Football Federation (GFF).
At a recent interview, GFF President, Wayne Forde, explained: "The team will be one that all of Guyana will be proud of, and will represent the ongoing Women's National Programme, the one set out by Technical Director Ian Greenwood".
He added, "While the current team is 'all local', the GFF is open to representation from the diaspora, and persons are encouraged to reach out".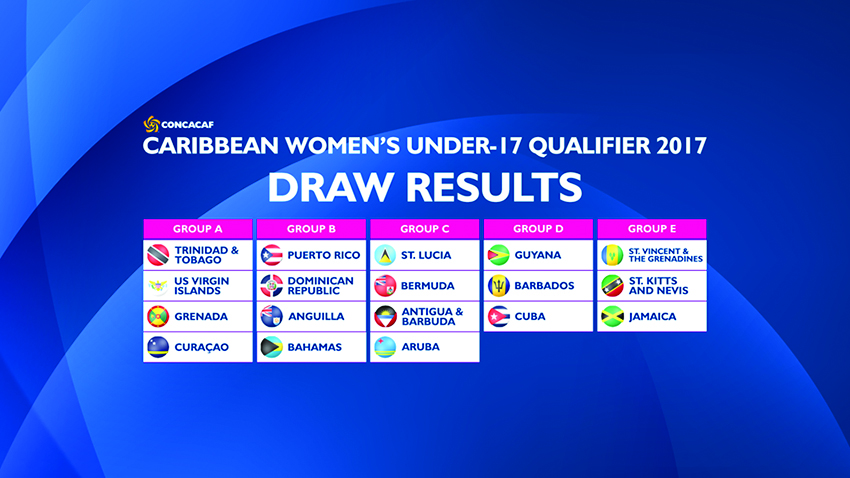 The tournament will feature 18 countries in five groups, configured as follows: Group A: Trinidad and Tobago, US Virgin Islands, Grenada and Curacao; Group B: Puerto Rico, The Dominican Republic, Anguilla, and The Bahamas; Group C: St. Lucia, Bermuda, Antigua and Barbuda, and Aruba; Group D: Guyana, Barbados, and Cuba; and Group E: St. Vincent and the Grenadines, St. Kitts and Nevis, and Jamaica.
The winners of each group would advance to the final round to join Haiti, where they are divided into two groups of three teams, with the top three teams qualifying for the final tournament as the CFU representatives.
The 2018 CONCACAF Women's U-17 Championships will be the 6th staging of this tournament — the biennial international youth football championships organised by CONCACAF for the women's Under-17 national teams of the North, Central American and Caribbean regions.