MBW Energy Support Services Inc (MBWESSI) is hosting the country's first Local Content Summit on April 4, 2023, themed "Sustaining Supplier Development through Local Content Partnerships".
The female-owned-and-managed oil and gas support services company seeks to offer local businesses desirous of participating in the energy sector relevant information from Government officials and industry leaders.
"As a medium-size local company in Guyana, I am hopeful that the Local Content Summit will provide local companies like mine with a working road map for Local Content successful participation in Guyana's emerging energy sector," said MBWESSI President and Chief Executive Officer (CEO) Abbigale Loncke-Watson said.
The company describes local content as the active participation and development of Guyanese labour and suppliers in the petroleum sector and the benefits that arise from expenditure in the sector on labour, goods and services for Guyanese industry, the economy, and wider society.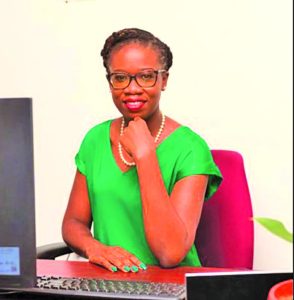 Following the enactment of the Local Content Bill in 2021, the Local Content Secretariat, created the following year, has since registered more than 500 companies and is aiming to issue 750 more local content certificates in 2023.
Through a mixture of both panel discussions and feature presentations, the Summit will expand on the local content certification process, local content best practices through an international lens, local participation, local capacity development and strategic business partnership development.
The event will take place at Pegasus Suites and Corporate Centre between 09:00h and 17:00h.
Among the speakers are Natural Resources Minister Vickram Bharrat; Georgetown Chamber of Commerce and Industry (GCCI) President Timothy Tucker; Country Manager of Subsea 7, Michael Gow and Women's Chamber of Commerce and Industry Guyana President, Rowena Elliot.
"As the Summit is focused on local content, all companies being featured during the exhibition will be Local Content-certified companies," MBWESSI Business Development Manager Channey Wong said.
"We are committed to bringing maximum visibility to these companies including Suregig Inc, Safeway Solutions Security, M Sookhai and Co."
Open to all Guyanese and Guyanese businesses, particularly small-to-medium sized enterprises, the Summit will offer attendees the opportunity to present questions to panellists and presenters as well as submit a pre-summit survey detailing their present needs.