…31 test positive, 7 in ICU
The number of coronavirus cases in Guyana has risen to 31 while the number of deaths has risen to five as the global figures continue to rise amid the pandemic.
The latest fatality is Deryck Jaisingh, 38, a drag racer of Land of Canaan, East Bank Demerara (EBD), who succumbed on Monday evening. Jaisingh recently returned from Brazil and has been counted as an imported case of COVID-19. His wife, son, and brother have been quarantined.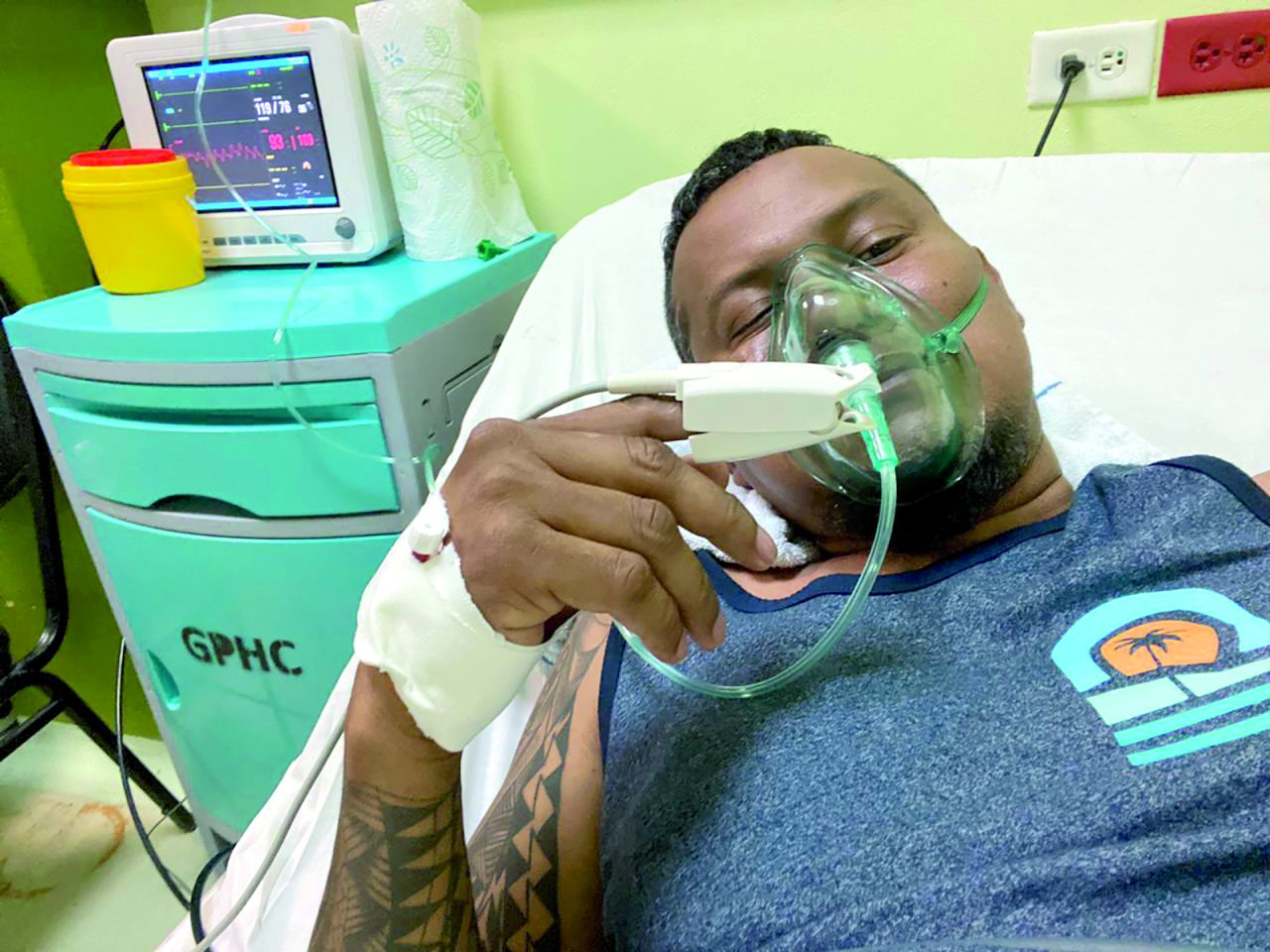 Earlier on Monday, caretaker Public Health Minister Volda Lawrence said that 115 persons were tested for the virus, an increase from the reported 29 cases, announced on Sunday.
Eight persons had been placed in the Intensive Care Unit (ICU) of the Georgetown Public Hospital, with one case – who turned out to be Jaisingh – listed as critical, Lawrence reported.
For the one inconclusive test, the results proved negative after the individual was isolated for two weeks.
Of the 35 persons in institutional quarantine, 10 are from Region Three (Essequibo Islands-West Demerara); 22 from Region Four (Demerara Mahaica) and three from Region Six (East Berbice-Corentyne).
The data shows that 23 persons are in institutional isolation, hailing from Regions One (Barima-Waini); Two (Pomeroon-Supenaam); Three; Four; Five (Mahaica-Berbice) and Seven (Cuyuni-Mazaruni).
Patient zero's family
Four relatives of Guyana's Patient Zero, Ratna Baboolall – who died at the Georgetown Public Hospital on March 11 after being admitted one day prior, also tested positive for the virus. The infected persons were her husband, two sons, and granddaughter. The caretaker Minister has since revealed that three of those persons have been cleared as they were retested and the results were negative.
"Three family members of the index case who tested positive had two post-isolation tests. Both tests for each of the three family members are negative. Eight cases associated with Guyana's first case have recovered," she stated.
Globally, the number of confirmed cases from 213 countries stands at 1,133,758 while the number of deaths is now 62,784. Information from the World Health Organisation (WHO) states that in the Region of the Americas, there are 315,714 cases with 8187 deaths.
Just a few days ago, Deputy Chief Medical Officer, Dr Karen Gordon-Boyle stated that persons were failing to implement the recommended measures to protect themselves from the virus. More concerningly, suspected patients are refusing to be quarantined at home.
"You continue to act as though it is business as usual. I wish to emphasise that everyone is at risk for contracting this disease … We are still having challenges with persons who have been in contact with the disease. They are not providing us with accurate information, so that we can better manage the situation," she was quoted as saying.
A total of 1495 persons have made calls to the COVID-19 hotline. The ministry will be launching an app, whereby persons can self-test and the information will be transmitted directly to the surveillance team.
For now, the 06:00h to 18:00h imposed curfew has resulted in reduced activity across the country, especially in central Georgetown.
An unsigned notice from the Minister took effect from April 3, and will last for one month, "unless earlier terminated, extended or amended by notice of the Minister of Public Health after an assessment of the prevailing public health conditions."
It includes directives to stay at home, stating that "every person shall remain in the confines of his or her home and its yard space" except or as otherwise provided.
According to the notice, all persons employed within the public service, a statutory body or a State-owned enterprise shall work remotely from home, except as may otherwise be directed by the Public Health Minister, acting on the advice of the responsible Ministers and Heads of Agencies.
With regard to essential services, the Minister said these would carry on with 24-hour operations. These include hospitals; healthcare and medical services including pharmacies, drug stores and private veterinary services; nursing homes, orphanages, shelters and other related care centres; immigration; the Guyana Revenue Authority (GRA); electricity services; water supply services; the Disciplined Services; Guyana Prison Service; solid waste management, sewerage and janitorial services; air traffic control (ATC); the Demerara Harbour Bridge and Berbice River Bridge; hotels and accommodation; and factories, manufacturers or distributors of food supplies and essential goods, including medical supplies, where the Public Health Minister has determined that the continuation of these operations do not pose a risk to public health.