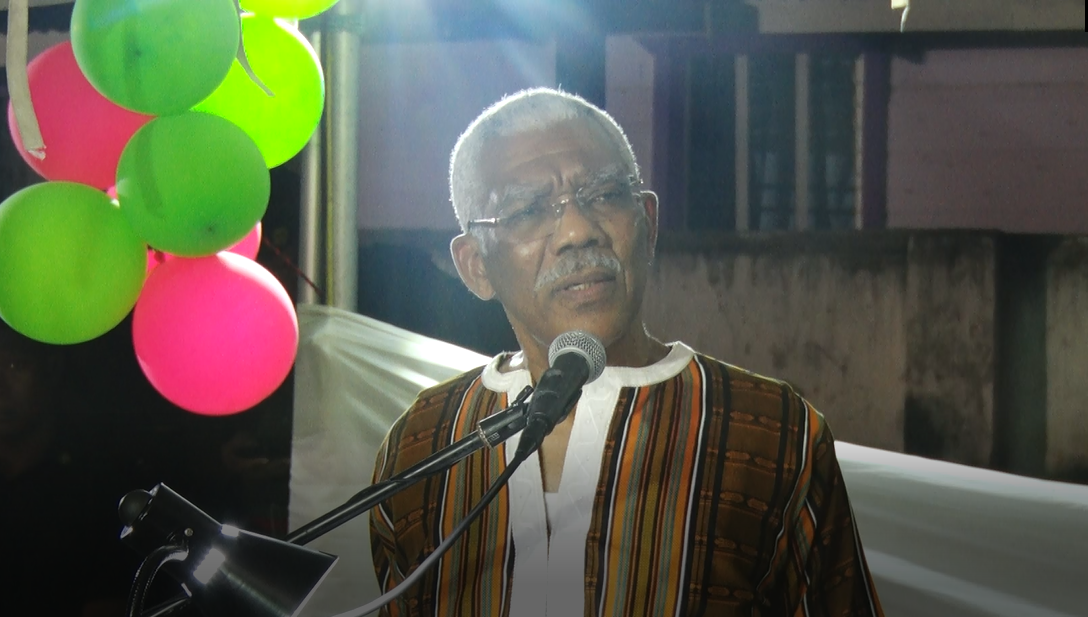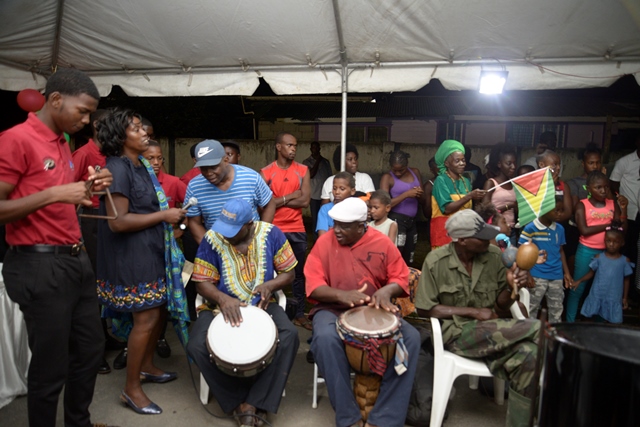 Residents of the Mocha Arcadia on the East Bank of Demerara, on Thursday celebrated the community's 125th anniversary of gaining the status as a village.
Showing their support in achieving the milestone, residents within the community turned out in their numbers for the anniversary celebration which was attended by President David Granger along with other Government officials.
Delivering the feature address, the Head of State made emphasis on the many development and transformation villages across Guyana has brought to the country as a whole. On this note, the President declared that Guyana would be a different place without these villages such as Mocha.
"Every village in this country must celebrate national day of villages and today your have chosen as your village day…..these villages transformed plantations into a nation, they transformed subjects into citizens, they transformed domination into determination and they transform dependence into independence. That is why I feel so proud about our villages, without these villages Guyana would be a different place" the Head of State remarked.
While refreshing memories on the history of the former plantation into a village, President Granger noted that the country's economy can be revitalized by village production, while reiterating that his Government is committed to supporting village development.
"Villages are very relevant to present day development and they must be revitalized, that is my purpose in having this national day of villages. Not national day of towns but national day of villages because it is my belief that this economy, the country's economy could be revitalized by village production. And that is why my government is supporting the development of villages and communities" President Granger underscored.
Being a home to over 4,000 residents, Mocha Arcadia is a former plantation and was initially two separate villages but was declared as one on May 23, 1894 which had brought recognition to the area as part of Guyana's Local Government System.
This community is known for producing a variety of the country's provisions and vegetables as many residents make use of the area's fertile soil. The event which was held at the Mocha Arcadia Primary School, showcased the talent of the village's youths in the form of music, dances and skits.
Additionally, as part of showing appreciation for his attendance, President Granger was presented with some of the community's produce by local farmers residing in the area.