…as GTA awards outstanding contributors
Guyana has the potential to become a major eco-tourism destination, and there is always room for growth.
This is according to Inter-American Development Bank (IDB) Country Economist Mark Wenner.
Wenner made the comment while speaking at the Guyana Tourism Authority awards on Monday night at the Pegasus Hotel.
According to Wenner, public/private partnerships are important for the industry to become sustainably viable. The IDB representative added that tourism stakeholders must decide what is it that they want for the sector, and then begin to work on achieving that goal.
Meanwhile, as efforts continue to push the "Guyana – South America Undiscovered" initiative, the Guyana Tourism Authority has awarded eight organisations for their outstanding contributions towards making Guyana a tourism destination.
Guyana Tourism Authority Board Chairman Donald Sinclair, while speaking at the event, congratulated the awardees on the 10th Annual Awards ceremony, and said he was happy to be part of this significant event.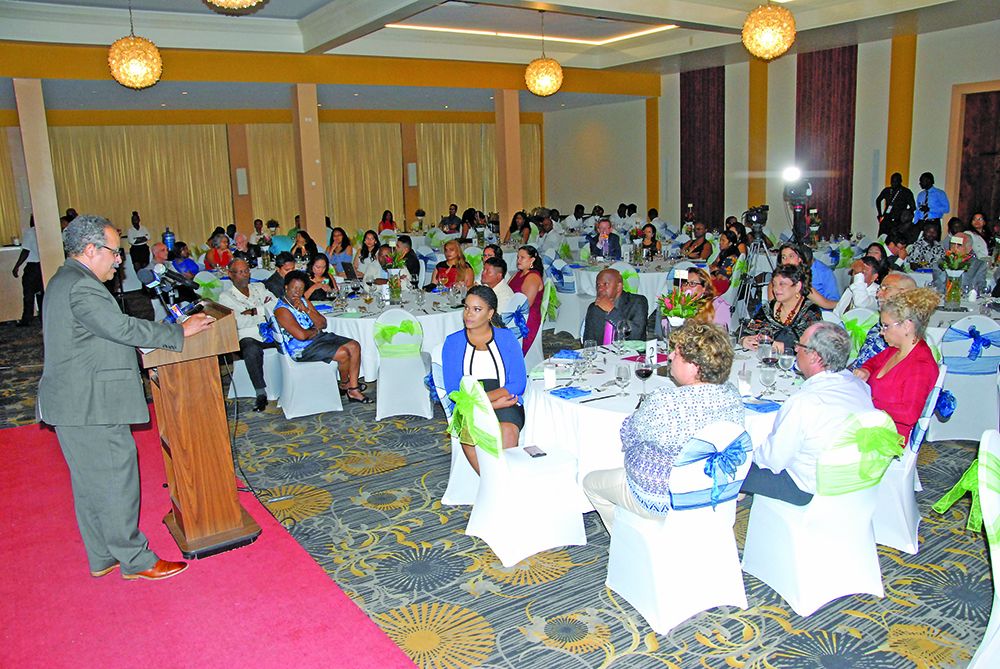 Awards were presented in eight categories. Taking away the Tourism Entrepreneur of the Year prize was Surama Eco Lodge.
The People's Choice Award for Responsible Tourism was awarded to Cara Lodge while the Tourism Recognition Award was copped by Classic International Hotel.
Additionally, Yupukari Village won the Most Outstanding Community Tourism Project; the Outstanding Contribution to Tourism by a Non-Governmental Organisation (NGO) or volunteer group was awarded to Visit Rupununi while Herdmanston Lodge received the Service in Tourism Accommodation Establishment award.
Tourism and Hospitality Association of Guyana (THAG) President Andrea de Caires, in brief remarks, noted that partnerships were really important in the tourism sector.
On Monday, Business Minister with responsibility for tourism, Dominic Gaskin during the Budget debate said that the sector has faced many challenges and has not developed the way it should after 50 years of independence.
Gaskin said he was hopeful that tourism would become a permanent item on all 10 Administrative Regions' councils and they would make the right decisions that would result in their respective economy thriving.
He gave an update on the accomplishments of the Ministry during 2017, highlighting that the Ministry's Department of Commerce recorded an increase of approximately 20 per cent in the number of import and export licences processed, when compared to the same period in 2016.
Meanwhile, in a statement on the 2018 Budget, THAG noted: "If tourism is to become a significant economic driver, then our approach to developing this sector must be multifaceted and the development focus, therefore, should be on attracting visitors as well as investment in the development of tourism products including accommodation, transport and amenities."
The award ceremony is part of Tourism Month activities which are being held under the theme, "Sustainable Tourism – a Tool for Development". (Yanalla Dalrymple)