United States-based Guyanese on Thursday participated in a picketing exercise in Richmond Hill, New York aimed at supporting the "Black Lives Matter" movement. The exercise has been triggered by the gruesome death of an African-American man at the hands of Minneapolis Police officers.
The protest was organised by Vishnu Mahadeo, Public Relations Officer of the Guyana Diaspora Council. In an interview with Guyana Times, he explained why it was important for Guyanese living in the US, along with other immigrants, to show support for the current wave of "Black Lives Matter" protests against racism and the police killings of black Americans.
"We came to the US and we are enjoying the liberty and quality of life…so we cannot just sit back and allow this to happen without giving our solidarity and support," Mahadeo, a Guyanese, explained.
Dr Dhanpaul Narine, who is also Guyanese, expressed similar sentiments during a meeting with the participants of the picketing exercise.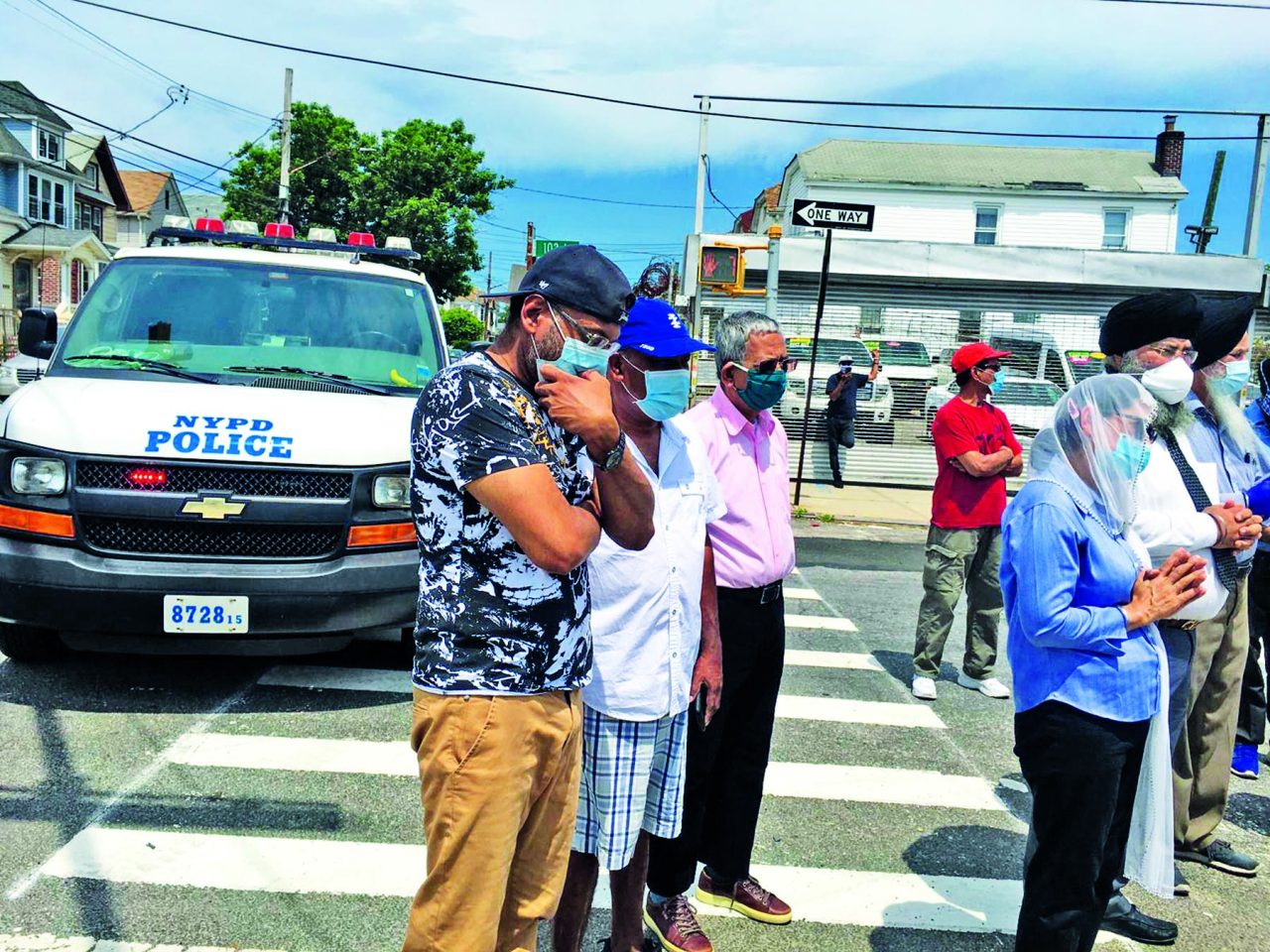 "We've seen on television too many times this seeming replay, where people are abusing the Afro-American community…but enough is enough, there comes a time when it has to stop," Dr Narine stated.
The protest attracted approximately 30 persons, including Guyanese and Punjabis, as well as leaders in the religious and business communities in Richmond Hill South Ozone Park, NY.
The massive protests which have erupted across the USA as well as in other parts of the world were triggered by the murder of George Floyd, who was killed by Minneapolis Police officers.
The main perpetrator, Derek Chauvin, was initially charged with third-degree murder and second-degree manslaughter – but these charges were elevated following days of immense demonstrations. Chauvin now faces a second-degree murder charge. Meanwhile, three other officers who were involved in the incident, who were previously uncharged, are now facing counts of aiding and abetting murder.
Floyd, 46, was stopped by Police investigating the purchase of cigarettes with counterfeit money on May 25 in Minneapolis. He died after being arrested outside of the shop in Minneapolis.
A video showed Floyd being arrested and the white officer Chauvin continuing to kneel on his neck for several minutes, even after the man pleaded that he could not breathe.
Since the incident, protests have erupted across America as well as globally in countries like France, Australia, the Netherlands, and the United Kingdom.
The George Floyd Protests have evolved into a movement against racism and police brutality against people of colour, specifically African-Americans.