The Guyana-Suriname ferry service recommenced operations on Sunday for residents of the two neighbouring countries.
The recommencement of operations followed months of closure due to the COVID-19 pandemic.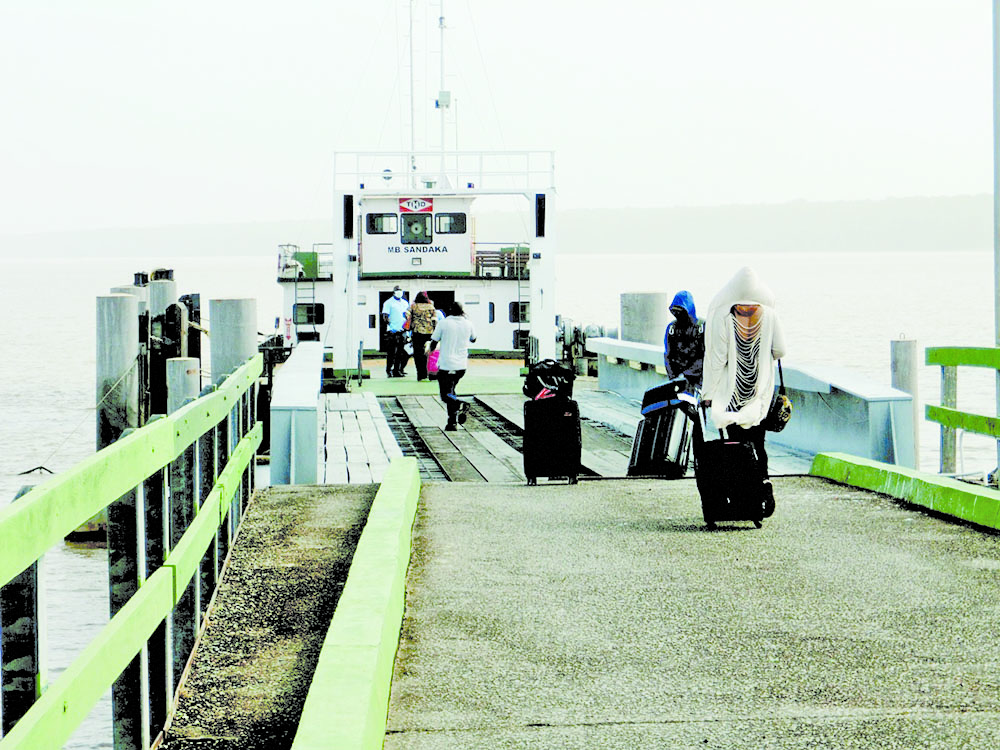 On Sunday the ferry left Moleson Creek at 09:00h for South Drain, Suriname, with eight passengers of which five were Guyanese and returned at about 12:00h with a similar number, of which three were Surinamese.
Among those who departed was Niles Roberts, a Guyanese who was on his way to French Guiana. He arrived in Guyana in November 2020 and was not able to return after his vacation.
"I am feeling comfortable that the service has reopened because since the pandemic, I have not been able to travel."
He told Guyana Times that one of the requirements to travel was a negative COVID-19 test.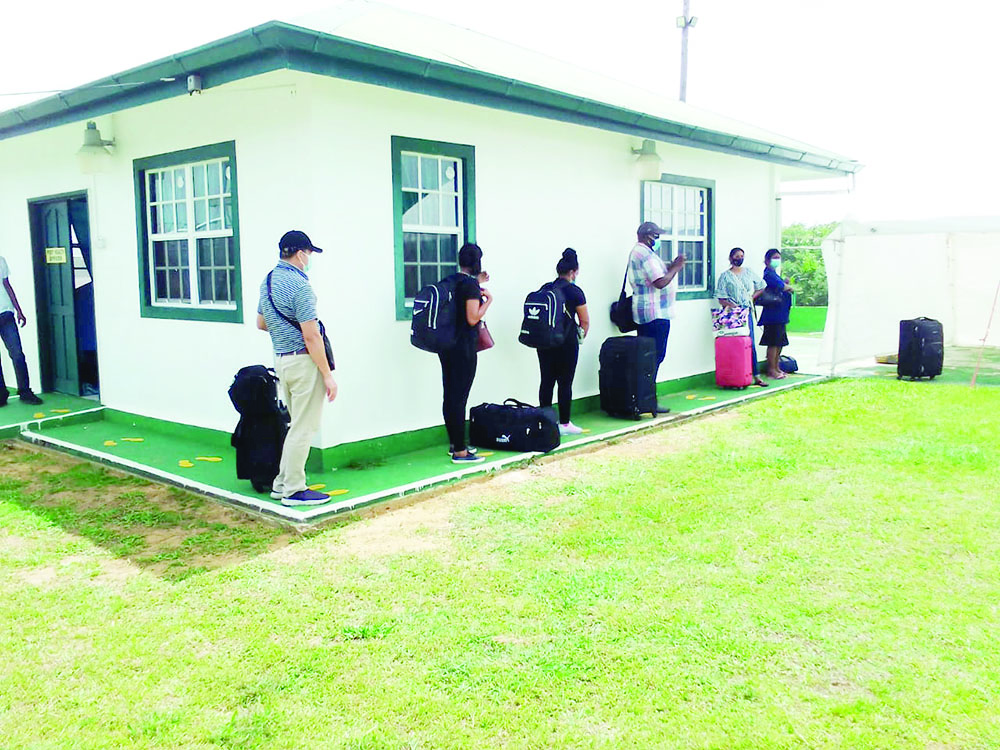 Unlike him, another passenger, a mother of five who has been stranded in Guyana since early last year, cannot afford to pay for the test.
The tests are being done at private labs. She told this publication that she is stuck in Guyana with two of her children and had contemplated using the backtrack to return home since it did not require a COVID-19 test. She decided against it due to the risks involved.
"It is too dangerous for me to take my two children ages 4 and 6 years old. I need to go back home because my other three children have to go to school and school has already reopened. They are with their grandmother and she is sick and cannot take care of them," the Surinamese national explained.
Some of those who departed Guyana on Sunday were returning for work.
As the ferry operations recommenced on Sunday, Public Works Minister Juan Edghill was at Moleson Creek to bid farewell to those who were returning to Suriname and welcome the passengers who arrived in Guyana.
He explained that several instruments had to be put in place before the service was reopened, one of which included an agreement between the two countries.
He noted that Guyana's COVID-19 Task Force headed by Prime Minister Mark Phillips had to give the necessary approval and the same happened in Suriname.
"Also getting the agencies such as security; customs, immigration, CANU… the Canawaima staff, everyone had to be on deck so that the service could have recommenced….It has been a journey but it has been a rewarding one to see our people travelling and safety."
The Minister related that the Public Works and Health Ministries had to collaborate to ensure that Guyanese in Suriname knew where they could get the approved COVID-19 test done. Those tests are available both at private facilities and public hospitals.
With the absence of the ferry service, many persons have been using an illegal way to cross the Corentyne River which borders the two countries.
Only recently two persons drowned and a third person is still missing after they attempted to use the "backtrack route" to get from Suriname to Guyana.
The Minister refuted claims that it was that incident that resulted in the two governments agreeing to reopen the service.
"We are reopening today because 1, we have been able to get the situation with the Cuban Caravan resolved and secondly we have been able to reach an agreement and have all of the protocols in place."
Suriname has agreed not to have persons in quarantine before and after travel once they have a negative PCR test at least 72 hours before travel.
Meanwhile, some of those who arrived in Guyana are here on vacation.
Denzil Wilson explained that he needed a break after the curfew in Suriname and is looking forward to some good Guyanese cuisines.
Khemraj Balkumar, a Guyanese who now resides in Paramaribo, Suriname, said he was happy to be back home. Another passenger, Anita, a native of Suriname, said she is visiting Guyana to attend a funeral.
"We were trying to get a private flight to Guyana but it is too expensive. So, I am very happy that the ferry started to operate."
The service will operate thrice weekly, on Sundays, Wednesdays and Fridays with one trip on those days. (Andrew Carmichael)