— tournament played under Covid-19 guidelines
Cricket is a game of great uncertainty and that was evident in the encounter between Guymine and Tucber Park in a thrilling encounter of the Jeremy Gordon Cup played at Edingburgh. Guymine won off the final ball to clinch the title in a six-wicket win in pursuit of 96 in the reduced 15-over affair.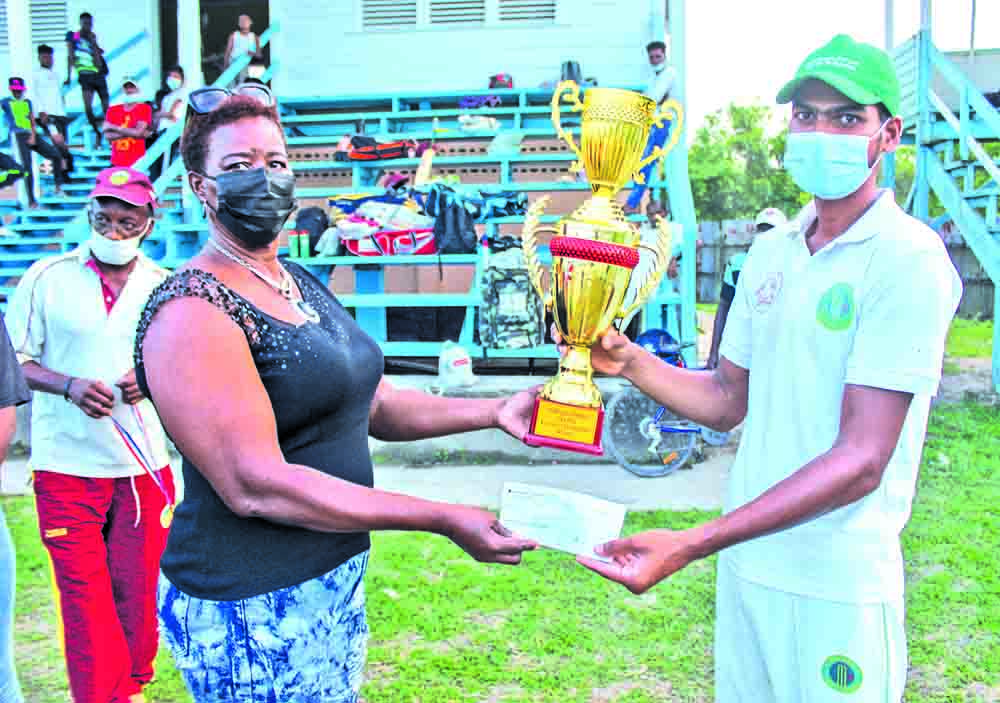 On a sluggish Edingburgh pitch, Guymine asked Tucber Park to bat first in the grand final. Tucber Park reached 95-8 in their allocation of 15 overs with Berbice Under-19 captain Gevon Schultz top-scoring with 27. He received support from former Guyana Under-19 batsman Garfield Benjamin who hit 18. Veteran Charles Shepherd grabbed 4-22 in his three overs.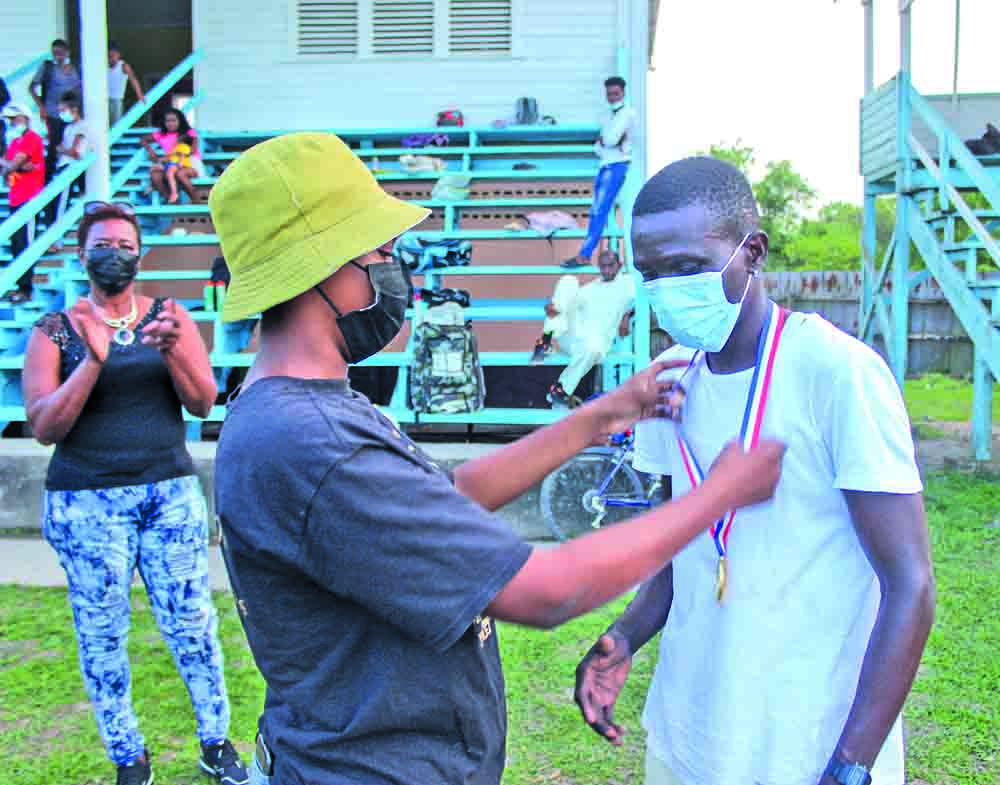 In reply, Guymine were tasked to work hard for the runs as Tucber Park kept the screws tight. Despite some extras and ordinary fielding, Guymine struggled to reach the total as the game was completed until the final ball. Former Berbice youth player Joel Seitaram top-scored with 22, decorated with one six and two fours while Roger Willams scored 18. Seamer Orlando Tanner, who extracted some bounce on the slow wicket had 2-10 while medium pacer Benjamin was the man with the golden arm, ending with 2-5 in a memorable final over.
With five runs to defend, Benjamin got hit four a boundary but came back in style, removing two wickets and keeping the ball on the stumps. Eventually that proved insufficient as Tucber Park ended on the loosing side. Guymine received the winners cheque and the winners trophy while Charles Shepherd was the player of the match, receiving his cash and medal. Tucber Park were also presented the runner's up trophy and the second-place cheque.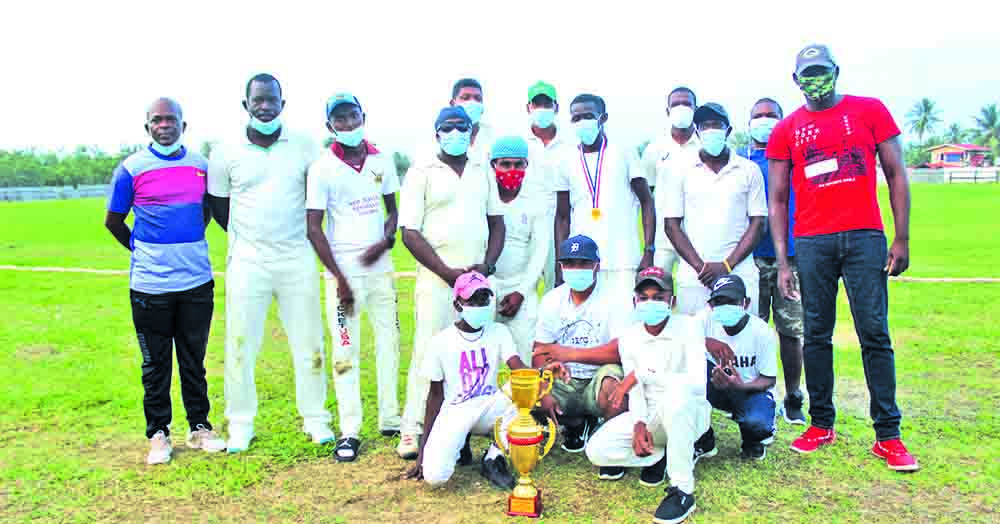 The mother and daughter of Jeremy Gordon graced their presence and expressed satisfaction with the tournament. Earlier, Tucber Park got to the final with an easy win against home team Edingburgh. Clifton Lindie was the star of the show, hitting 35, including five towering sixes while Tomani Ceaser and Brandon Corlette scored 15 and 14 respectively. Basil Seeparsaud was the best Edingburgh bowler with 3-8 as Tucber Park posted 90-5 in that eight over contest. A collective bowling effort then restricted Edingburgh to 61-4 when eight overs expired. Seeparsaud scored 22 in a loosing effort as Tucber Park won by 29 runs.
Guymine had earlier won a thriller against East Bank Blazers to advance to the final to meet Tucber Park. Veteran Charles Grimmond led from the front with an aggressive 28 as Guymine won by six wickets in the final over, ending on 79-4 in 7.4 overs. In teh first innings, East Bank reached 76-1 when eight overs expired with Bennette scoring an unbeaten 59.
The tournament was played under the Covid-19 measures and the Berbice Cricket Board President Hilbert Foster graced his presence and to oversee the process.