– says 6 new pumps ordered
Managing Director of the Guyana Water Incorporated (GWI), Dr Van West-Charles has assured residents in various communities across Linden that they will soon have access to potable water.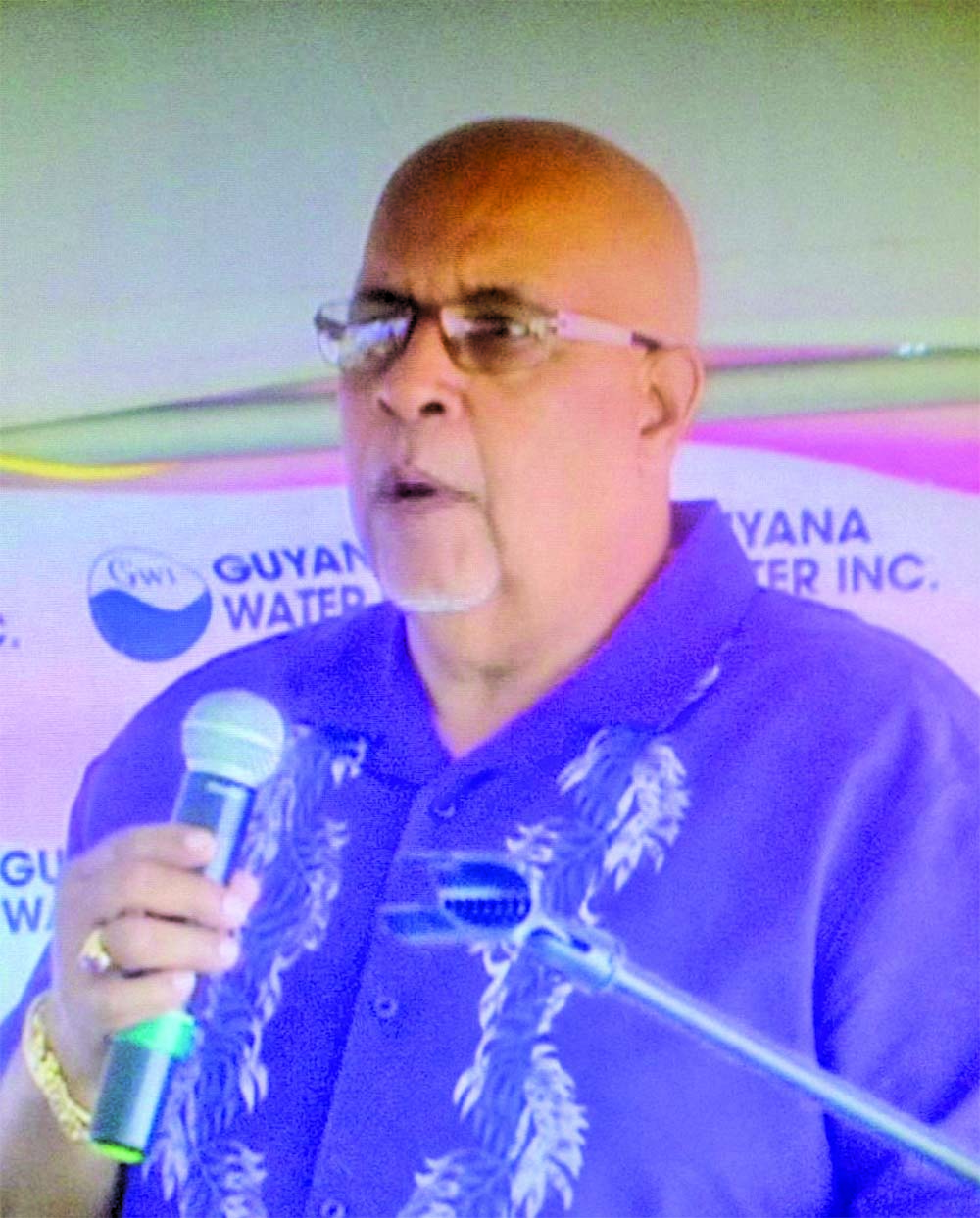 Speaking at an event recently, Dr West-Charles stated that six new water pumps have already been ordered by the company and are expected in a matter of weeks.
"For you in Linden, we have to replace immediately about six pumps and they've been ordered and in another four to six weeks, 'balance for better' will be yours in many areas of Linden such as South Amelia's Ward", he stated.
The Managing Director further stated that the company will also move to address water woes in numerous farming communities within Region 10 (Upper Demerara-Berbice).
Recently, farmers of the West Watooka farming community raised the issue of lack of access to water during a visit to the area by Minister within the Ministry of Natural Resources, Simona Broomes.
Additionally, residents in Wisroc and Block 22 have more recently pointed to water woes which, according to officials, is due to faulty water pumps.
"We know that we have a number of communities in Region 10, such as the farming communities beyond West Watooka, Block 42 and Speightville among other villages. We will get to you very soon", Dr West-Charles promised.
He also pointed to the difficulties faced by residents along the coastlands of Guyana in accessing 24-hour service, noting that the company is working to ensure that its programmes are strategically organised to bring balance.
The GWI boss noted that the company has recently established a new hinterland department.
"Going around the villages of Region Nine, we have palpated the imbalance…in a cooperative construct…we are correcting the imbalance…We have seen the difficulties of our younger sisters, of our older sisters as they seek out water…Many of these communities have wells which have begun to experience their own imbalance, but it's good to know that with the new technology that we now are able to indicate with a good degree of certainty at what depth what can be done", he said.