Hard Rock Café Guyana, located at Movietowne at Liliendaal, Greater Georgetown, on Thursday announced it has reopened its doors to cater for 40 per cent indoor dining, in compliance with recommendations from health authorities.
The facility was ordered to close by the National COVD-19 Task Force (NCTF) last Sunday, as customers were being accommodated inside of the building for dining purposes. As part of the current national measures, only outdoor dining, curbside pickup, and delivery was allowed.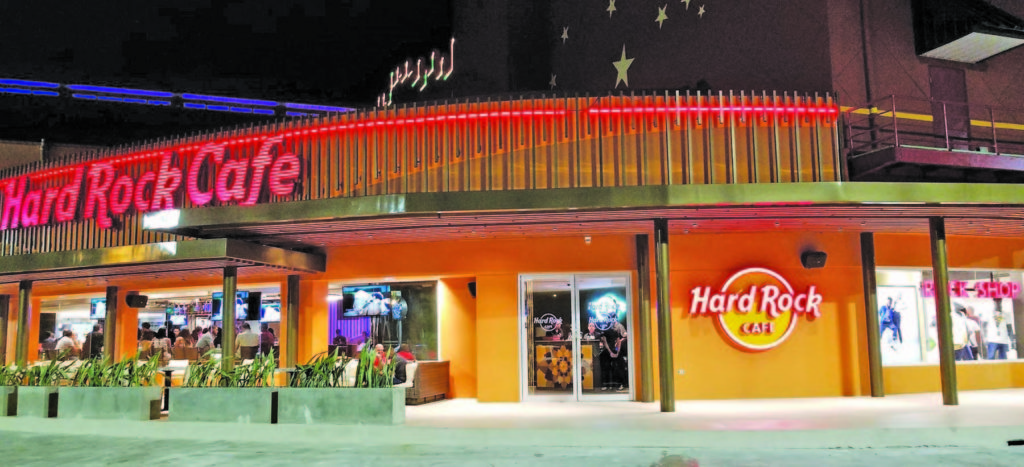 However, Hard Rock noted in a statement that in order to keep guests and team members safe, it has implemented stringent guidelines. Under the "Safe and Sound" programme, the highest level of safety, sanitation, food handling and employee training is promised.
As part of the new protocol, all guests and team members will be required to participate in a temperature screening process before entering the Café. The company has dedicated a team to regularly sanitise frequently-touched areas, inclusive of restrooms, tables, seating, menus and door handles. In addition to hand sanitising, staffers will be wearing masks and gloves throughout the restaurant.
"The health and safety of guests, team members, and their families has always been Hard Rock's highest priority. As we continue to navigate this new way of life, we are committed to providing a safe and healthy dining environment for our guests and team members," Hard Rock said.
The national measures will last until January 31 – unless earlier terminated, extended or amended by notice of the Health Minister after an assessment of the prevailing public health conditions.
From 04:00h to 21:30h, stakeholders will still be able to access outdoor dining at a restaurant with tables six feet apart and a maximum of four persons who are three feet apart per table.
Persons are still required to wear a mask covering the nose and mouth when in public. The only exemptions are given to children under the age of eight, when a person is in a vehicle, vessel or aircraft alone or any other accommodation alone.
The Task Force has also written several business establishments which have violated the guidelines through their operations. Health Minister, Dr Frank Anthony had noted that if these actions continued, action would be taken.
Last November, some 42 businesses were issued warnings for breaching the national measures.
A final warning, the Secretariat said, was also issued to 20 other businesses that were operating outside the requisite guidelines.