…says "fake" claims can derail immunisation programme
Health Minister Dr Frank Anthony on Thursday slammed Opposition Leader Joseph Harmon for his irresponsible statements that the Sputnik V jabs are 'fake'.
Minister Anthony has labelled this claim as a political move that can derail the country's immunisation programme.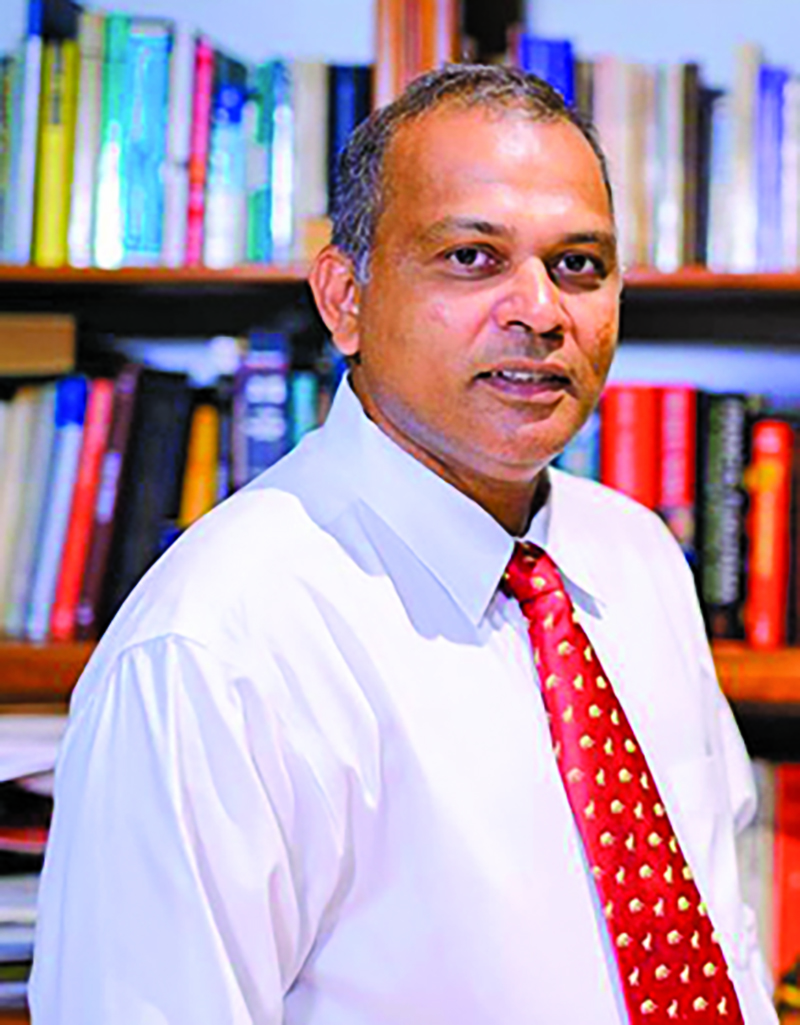 Harmon – who has been immunised with both Sputnik V doses – sought to question the authenticity of the same Russian-manufactured jab at a press conference hosted on Thursday. Just this week, he also raised another issue with the price at which Government was securing vaccines for the population.
"I know that there are concerns internationally about the Sputnik vaccine, and I'm not challenging the efficacy of this vaccine, but my concern is that we get the right thing here in Guyana. There is a report…and it speaks of fake batches of Sputnik V vaccines seized in Mexico… We have to basically ask that whatever we're doing about Sputnik has to be made extremely public," the Opposition Leader was quoted as saying.
However, his claims were addressed by Health Minister Dr Anthony, who condemned them as irresponsible, and added that the Opposition Leader is neither a medical professional nor did he present any evidence to substantiate his utterances.
"We have a press conference that moved from pricing to something that is absolutely bizarre. I would want to venture to say that it was reckless and irresponsible of the Leader of the Opposition now to call on people in a sense not to take the vaccines, as he thinks the vaccine is fake.
"Mr Harmon is not a medical person. Mr Harmon probably doesn't have much clue pertaining to anything related to vaccines; yet, Mr Harmon decides that the vaccine is not safe. He has not produced any evidence that the vaccine is not safe, that the vaccine is not working, but proceeded to make a conclusion that the vaccine is fake," Dr Anthony asserted.
Instigate
It has been contended that such information needs to be addressed, since followers and other sections of the population can be instigated against taking the vaccines, thereby putting lives at risk. The Minister also highlighted that those vaccines cannot enter Guyana with approval from the Food and Drug Administration.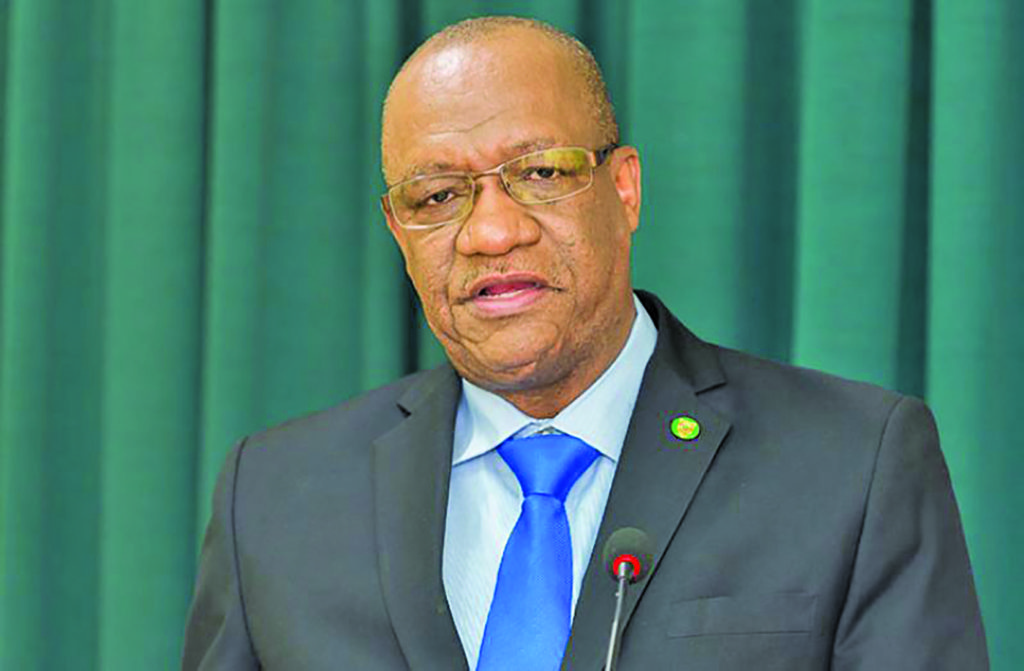 "We have to bother with him because Mr Harmon represents a political party and he probably has some amount of following. Unfortunately, what he is instigating them to do is not to take the vaccines and to put their lives at risk. This is quite unfortunate for someone who is in a leadership position to take such a stance and to deliberately endanger people in this country," Dr Anthony has said.
The Health Minister underscored that $5000 to purchase vaccines for one person is significantly less than the cost attached to contracting the virus and seeking treatment in the Intensive Care Unit. As such, he said, Government's logic is to make vaccines accessible and mitigate new infections.
"Compare if somebody gets sick and they come into the hospital, what it cost for us to keep that person in the hospital and take care of them. The medicines that we're using, some of them cost almost US$100 per vial. In other instances, if you're in the ICU, you would require 15 litres of oxygen per minute, and that's a lot of cost. Per patient in an ICU, it cost us millions of dollars, and what we're trying to do here by providing vaccines is to make sure that people can have access to vaccines in a timely manner…
"If $5000 is the cost of preventing that, then we, as a Government, we're happy to spend that money to protect people," he shared.
Some 224,853 persons have received their first dose of the COVID vaccines, which translates to 46.2 per cent of the adult population. Second doses stand at 94,243 persons, or 19.4 per cent. No immunised person in Guyana has since developed any complication, nor was any such person hospitalised. In fact, the population was reminded that the Sputnik V vaccine is one of the most superior vaccines in the world, and has been used already by 74 countries.
Effective
"We know that Sputnik V is one of the most effective vaccines that you have on the global market…The data for those trials was published in one of the most prestigious journals in the world, the Lancet Journal, and the results are there for the world to see…
"Sputnik V has now been rated at 97 per cent efficacy, so there's no doubt about the efficacy of the vaccine. There is no doubt about the safety of the vaccine. This vaccine works, and more recently, this vaccine has been working against all the variants that we have seen."
It has been explained that authorities had previously engaged other cheaper manufacturers to secure vaccines, but to no avail. Through the Office of Sheikh Ahmed Dalmook Al Maktoum in
Dubai, the Sputnik doses were sourced directly from the Gamaleya Research Institute of Epidemiology and Microbiology.
"We have not had this price as a secret price. This was known. We have said this many times before. The President spoke about it, the Vice President spoke about it, and I have spoken about it on many occasions. It was clear to the general public how much money we were paying for vaccines. The rationale here is that we wanted to have access to vaccines, because vaccines are going to save people's lives," the senior health official underscored.
In a statement on Wednesday, the Health Ministry clarified that at no time did Guyana procure vaccines from any illegal entity, nor did Guyana access vaccines secretly from anyone.
"In every instance, the Ministry of Health has followed the established process, and has established legally-binding contracts to ensure the timely delivery of these vaccines… The Ministry of Health rejects the Leader of the Opposition's mischievous and malicious attempt to derail the COVID-19 vaccination programme in Guyana. Instead, we will again encourage him (to) stop his divisiveness, stop undermining the vaccination drive, and ask that he encourage everyone to take their vaccines.
"This indicates what would have happened had the Leader of the Opposition still been in Government – our people would not have had access to vaccines. The Opposition Leader has openly declared that in vaccinating 223,659 persons with a first dose and the 92,157 fully vaccinated persons so far, the price paid was not worth it. No one that is fully vaccinated in Guyana has ended up in the ICU; none has died. This investment in our people is entirely worth it," the missive contended.