…almost 2000 students displaced by 4 school fires
The arson attacks on four schools in Guyana over the span of two years saw the displacement of some 1954 students in the education sector and persons found culpable will face harsh penalties for such actions.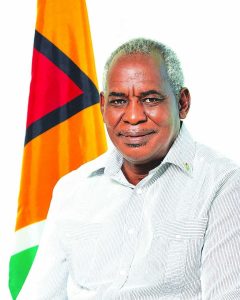 Home Affairs Minister Robeson Benn shared this position on Tuesday amid the alarming number of school fires, as he show empathy for the students, teachers, supporting staff and parents affected by these recent disasters.
The most recent fire at Christ Church Secondary, which occurred on January 12, 2023, affected 503 students, 39 teachers and nine ancillary staff. From the July 2022 fire at St George's High School, 397 students, 33 teachers and four ancillary staff were severely affected.
Likewise, in June 2021, North Ruimveldt saw the displacement of 444 students, 40 teachers and five ancillary staff; while 610 students, 38 teachers and 11 ancillary staff were affected by the North West Secondary fire in September 2021.
According to the Minister, these schools have contributed to the rich history as part of Guyana's colonial past, apart from the importance to the education sector.
He strongly condemned "those trying to wreak havoc and create future weakness and uncertainty within the school system and the nation… It should be noted that of the four school fires within the last two years, two were maliciously set by person/persons who have no regard for the future development of the nation's children."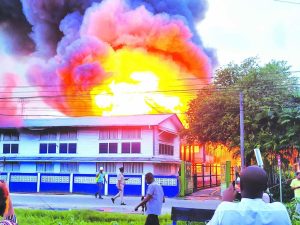 Benn reminded the public that there are harsh penalties attached to arson attacks, and once identified; the perpetrators will face the full brunt of the law.
The Minister said it is aware that school fires will create a negative ripple effect on the education system and called on all agencies and citizens to be vigilant to ensure the protection and sustainability of the education sector.
"The PPP/C Government has rendered quick assistance and aid to the displaced teachers and students of the recent fire. The use of smoke detectors, fire extinguishers, water sprinkler systems and other fire prevention measures is recommended. The Ministry of Home Affairs urges teachers, parents, students and supporting staff of all schools to remain vigilant of their surroundings and report any suspicious activities to the relevant authorities," a statement from the Home Affairs Ministry stated.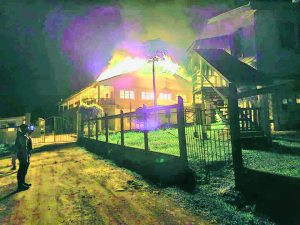 The most recent fire at Christ Church Secondary, is suspected to have been caused by arson. It was reported that the Police were also working on a few leads and presumed suspects. The students have been accommodated at the CPCE.
For the North West Secondary, a contract has been inked to rebuild the facility to the tune of $346.2 million. The contract, inked this month, has been awarded to Aruca Investments, which has been given 14 months to complete the project under the supervision of the project consultant, Innovative Engineering Services.
Last August, the sod was turned for the reconstruction of several sections of the North Ruimveldt Multilateral School in Georgetown to the tune of $566.9 million. (G12)