Point guard Kevon Higgins scored a game-high 32 points, but the valiant effort could not stop The Bahamas from crushing Guyana 114-63 in their opening game of the Centrobasket U-17 Championship being held in the Dominican Republic on Wednesday.
Nigel Bowen (13 points) was the only other Guyanese in double digits.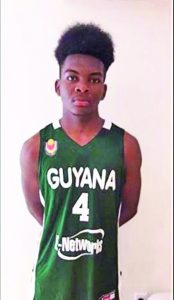 Domnick Bridgewater had 27 points and eight steals for The Bahamas, while G Goodman (23 points) and Samuel Hunter (17 points) were the other top scorers.
The youngsters face Puerto Rico today in their second game.