Irfaan Ali's legal challenge
…Top Cop, DPP no show; send legal rep
Former Housing Minister Irfaan Ali's move to legally challenge the validity of the 19 charges which were brought against him by the Special Organised Crime Unit (SOCU) last November, was convened at the High Court on Friday and further adjourned to next Thursday.
The respondents in the case did not attend the in-chamber hearing but their legal representatives made their appearance. Police Commissioner Leslie James and Chief Magistrate Ann McLennan were represented by the Attorney General's Chambers; while Prosecutor Tashanna Lake showed up on behalf of the Director of Public Prosecutions, Shalimar Ali-Hack; and State Counsel Leslyn Noble for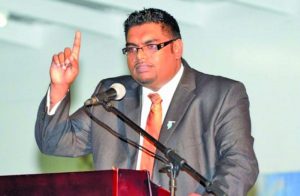 Police Detective Corporal Munilall Persaud.
Ali is backed by a team of lawyers, headed by Neil Boston but was represented by Attorney Devindra Kissoon on Friday. Following the in-chambers hearing, the lawyers exited and only said that the proceedings will continue next Thursday.
Meanwhile, the deadline for submission of affidavits and statements is January 14.
The Georgetown Magistrates' Courts proceedings against Ali were halted after the challenge was filed to question the merit of the charges.
The writ filed by Ali related to the sale of lands at Plantation Sparendaam, East Coast Demerara, to which he positions that the charges are "irrational, arbitrary, capricious, whimsical, malicious, biased, without any proper evidential basis, made in bad faith, influenced by irrelevant and improper considerations and motives, unreasonable, discriminatory, unlawful, null, void and of no effect."
The application sought two orders of Certiorari – the first one quashing the decision of the DPP to charge him with the offence of conspiracy to defraud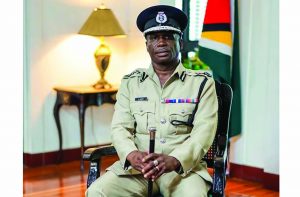 contrary to common law; and the second, to quash the oath of Persaud, given at the Georgetown Magistrates' Courts in regards to the 19 charges.
As such, an order was requested to prohibit any Georgetown Magistrate from hearing the case and furthermore, taking any steps relating to corporal Persaud's oath. Ali has also sought an interim order to prevent the case being heard until the High Court's decision is final.
The applicant also desires to secure a declaration that the particulars of the charge do not constitute an offence known to law and contravene Section 144 (4) of the Constitution, and the fact that there is not statutory or common law that requires a valuation prior to the sale of property.
With request from the court to declare the charges unconstitutional, Ali is seeking costs, general damages, exemplary damages, aggravated damages all amounting to not less than $100,000.
SOCU's allegations were that the Member of Parliament defrauded the State of over $174 million to which Ali denied the allegations in the charges.
"I deny selling any lands to any persons. Moreover, assuming arguendo that the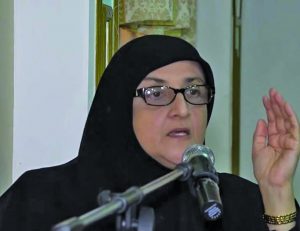 facts as alleged in the charges are true, which is denied, I have been informed by counsel and verily believe that the particulars as contained therein do not amount to any offence known to law, which even if proven, are impossible to yield a conviction for the offences charged," an excerpt of the case file reads.
He has also highlighted that the charges have been laid nine years after the fact, stating that the case is deleterious to him.
When Ali reappeared before Chief Magistrate McLennan last week, the matter was adjourned to February 6, since statements from SOCU's file were still outstanding.