– suspected getaway car found
The hijacked car that was allegedly used by four fugitives following the Camp Street Prison fire on Sunday was found abandoned by Police in South Ruimveldt, Georgetown, on Monday morning, excluding the driver, a father of one from Kaneville, East Bank Demerara.
However, the driver, identified as 22-year-old Mathew Shivtahal, turned up at Annandale Railway Embankment covered in mud and he was escorted to the Vigilance Police Station.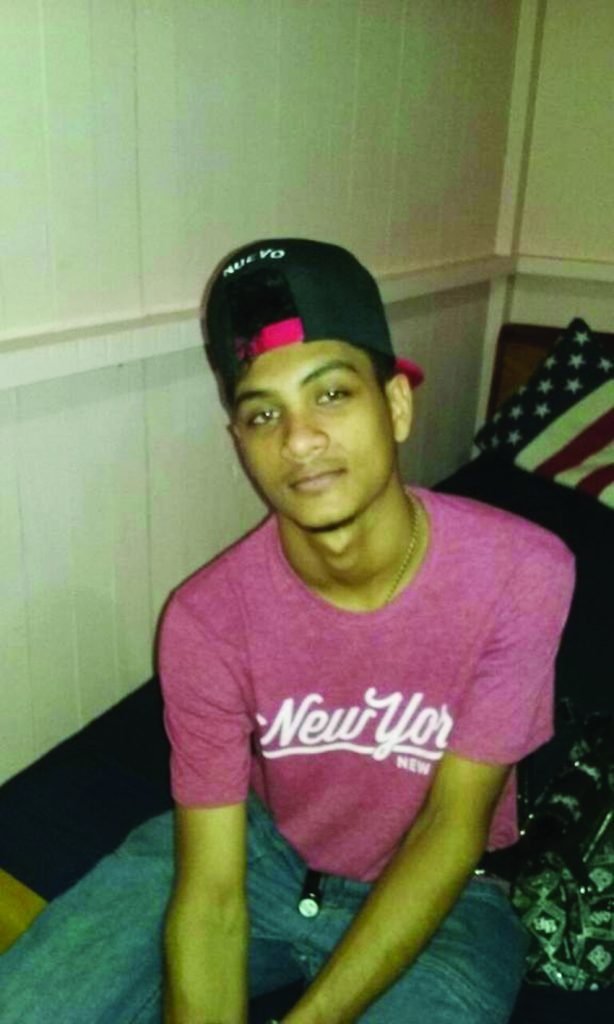 He reportedly told investigators that the four escaped prisoners hijacked him and took him to Buxton backlands and released him. The driver of the hijacked Toyota Carina 212 motor car bearing registration number PKK 4103 is assisting with the investigations and will be questioned by members of the Police Criminal Investigation Department (CID).
Members of the Joint Services are hot on the trail and are making every effort to nab the escapees. Up to late Monday afternoon, Police ranks were searching several areas, including the Sophia backlands.
Guyana Times understands that Shivtahal was contracted to make a drop-off at Industry, East Coast Demerara when the bandits ambushed him while he was driving along Camp and Hadfield Streets, Georgetown. The two passengers were reportedly thrown out of the car and the men ordered Shivtahal to drive.
The female who was thrown out of the car subsequently contacted the relatives of Shivtahal and related what took place. Presently, she is being questioned by members of the Major Crimes Unit within the Guyana Police Force.
The taxi driver's wife, Rohanna Khaimwattie, said she had engaged Police investigators on Monday morning with the hope of getting information about the whereabouts of her husband. She confirmed that he left home about 16:00h on Sunday.
"He leave home around four o'clock to pick up some people he had to drop off at Industry and I get a call around 5:30 that four men with guns pull out the passengers and put him back in the car and drive away," the woman related.
She noted that she proceeded to the Grove Police Station and later to Brickdam on Monday, where she was later informed that a red Toyota motor car was found which was identified as that of Shivtahal.
The distraught woman said the man's mobile phone had been going to voicemail since Sunday afternoon.
"Right after 5:30 when I receive the call stating that men hijacked his car, I called him from then and I didn't get any response," she explained.
Khaimwattie told Guyana Times that her husband, whom she wed only in May of this year, is a loving person who stays out of trouble.
The prisoners who fled the Camp Street Prison are still at large.