The chants of "No Justice, No Peace" took over the Square of Revolution, earlier this afternoon, as hundreds engaged in a peaceful protest exercise demanding justice for teenagers – Joel and Isaiah Henry – who were brutally murdered over the weekend at a coconut farm at Cotton Tree, West Coast Berbice.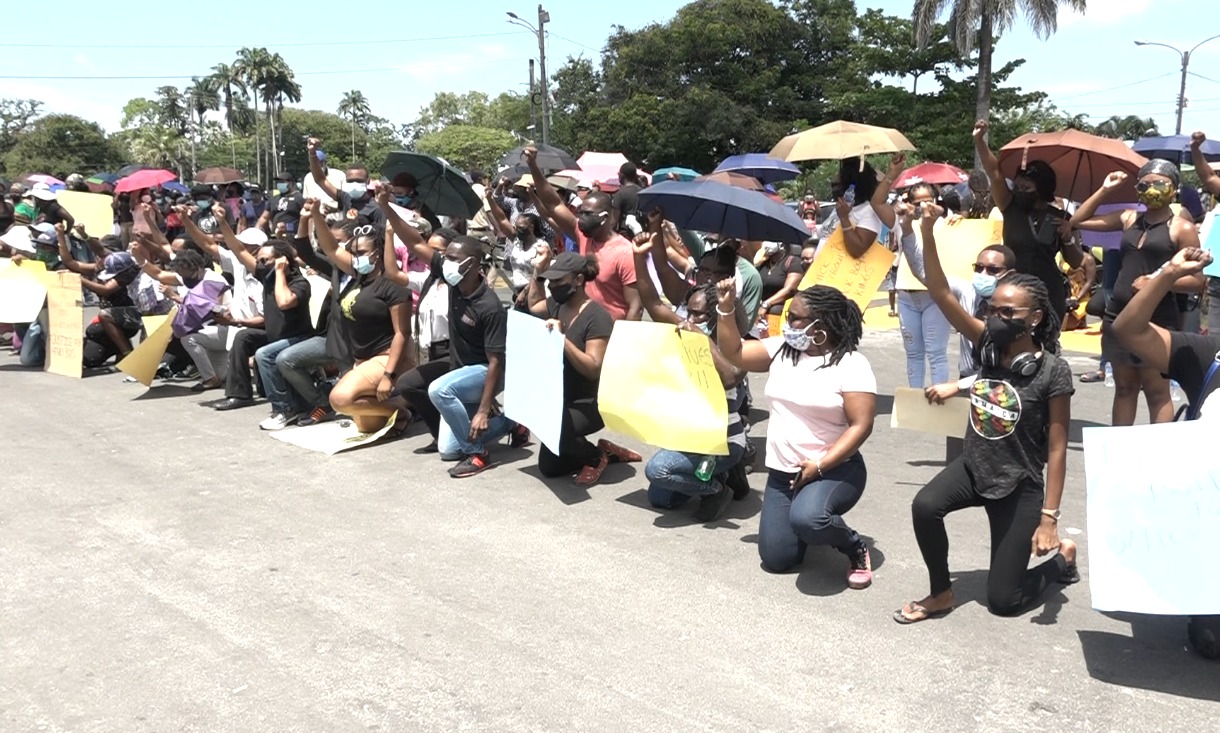 The mutilated bodies of 16-year-old Isaiah and 19-year-old Henry were found on Sunday.
Persons were seen carrying signs emblazoned with the lad's identities, while other signs read "their lives were worth more than coconuts". They were standing in lines in front of the 1763 Monument, forming a chain around the recently painted 'Black Lives Matter' mural while holding their placards.
Amid the COVID-19 pandemic activist groups along with NGO's were determined to draw national attention to the shocking, tragic deaths of the teens.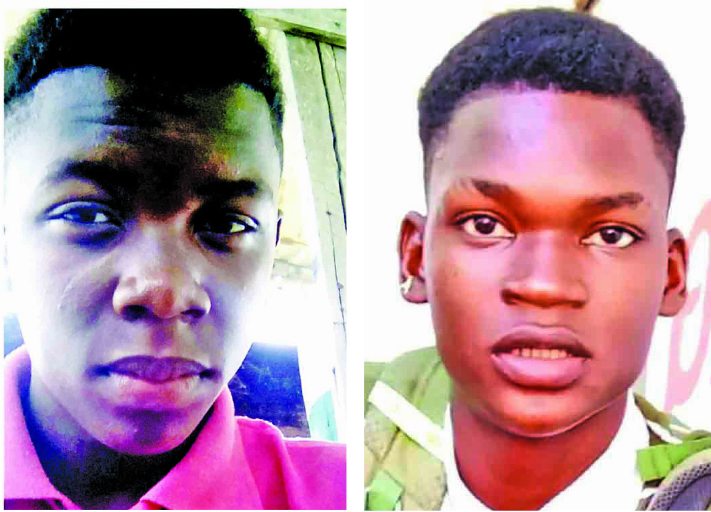 "It is clear that Guyana, with the response, that all of these persons are aware, that we are sensitize. For us to brave a pandemic to be able to stand in solidarity with three black men who have met an untimely death in this gruesome, inhumane, and degrading way. I am very much happy that the people of Guyana are willing to lend their support, even If it was to come and to stand up and to lend their support," Organizer of the event Eden Corbin told this publication.
Meanwhile, at the scene, persons were seen kneeling while mothers were crying and rolling on the floor pouring out their condolences to the family of the boys.
The ghastly murder of the teen boys has prompted protests across the country primarily among Afro-Guyanese who claims that the killing is as a result of racial division.
A mother of four Vanessa Nurse who was present at the protest said: "I am here because I am a mother of four, I have two boys and this could have been my sons…."
The badly mutilated bodies of the two young men were discovered almost one day after they went missing.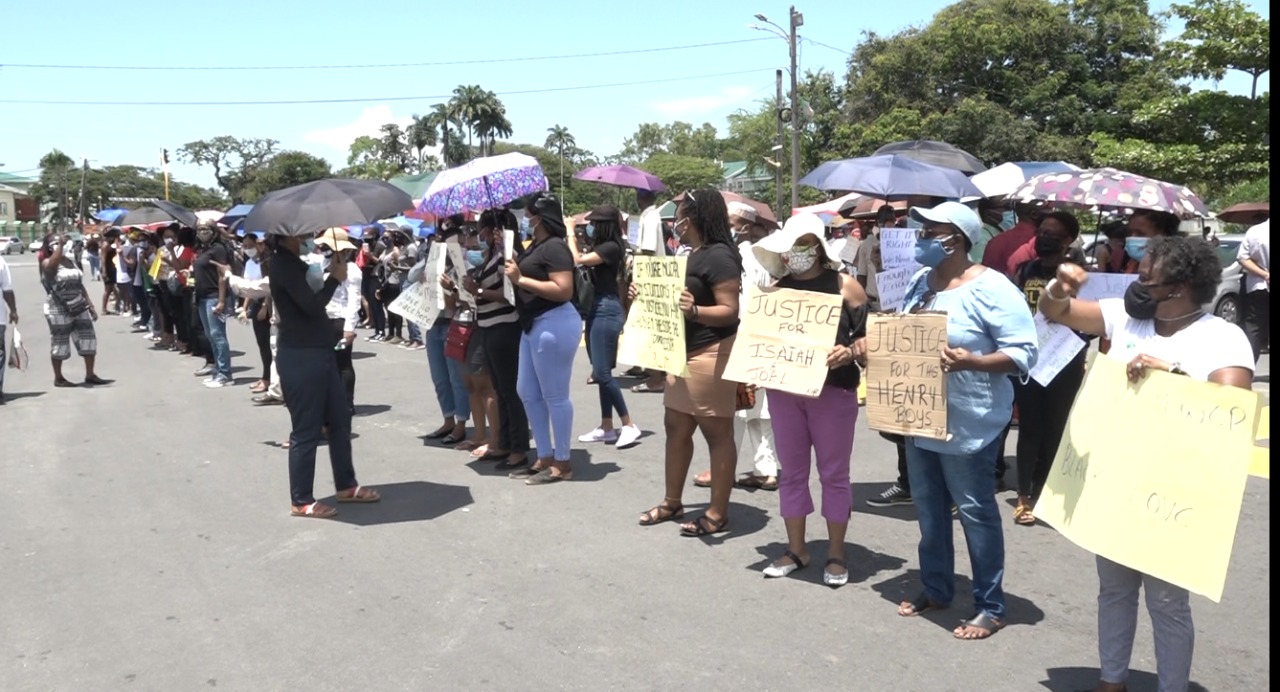 The Guyana Police Force has announced that seven persons are now in custody for the murders of the teens. Meanwhile, in an update, today on the investigation, Commissioner of Police (ag) Nigel Hoppie said investigators are still on the ground.